Available Specials
There are no specials currently available for booking. Please check back soon for special offers and
sign up for our email newsletter
[2]
to receive occasional emails with new specials.
AMENITY
combination tub/shower
king
Flexible Deposit/Refund Policies: Historic Charming Cottage with King Bed
Unit Code: HONEYBEE
GENERAL
Air Conditioning
Clothes Dryer
Hair Dryer
Heating
Internet
Iron & Board
Linens Provided
Living Room
Towels Provided
Washing Machine
Leave a Review
[3]
31401
Savannah
,
GA
United States
32° 4' 19.2864" N, 81° 5' 14.298" W
Georgia US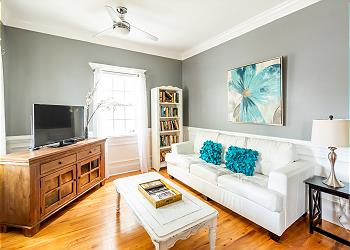 [5]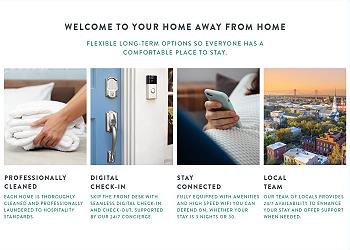 [6]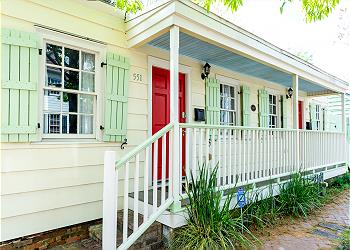 [7]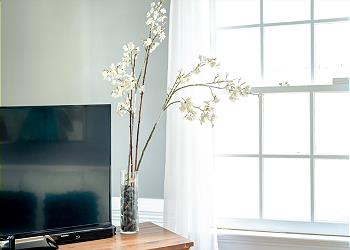 [8]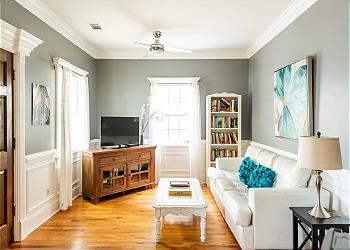 [9]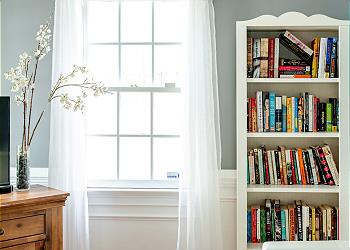 [10]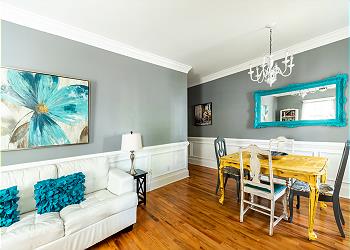 [11]
[12]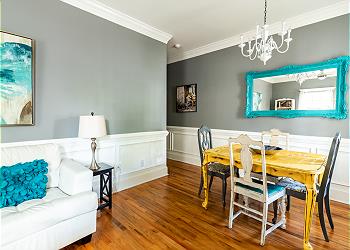 [13]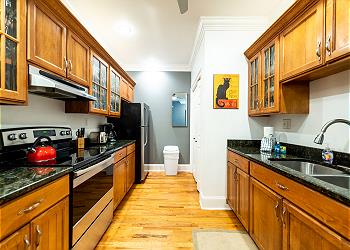 [14]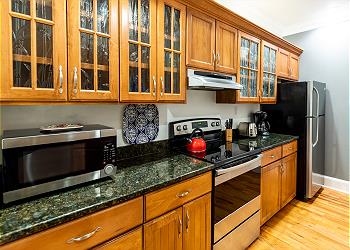 [15]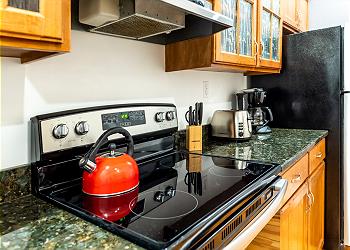 [16]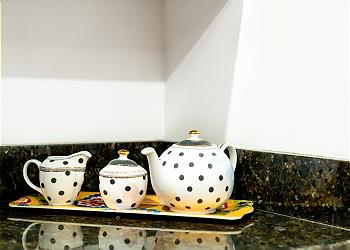 [17]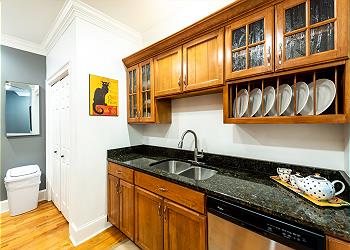 [18]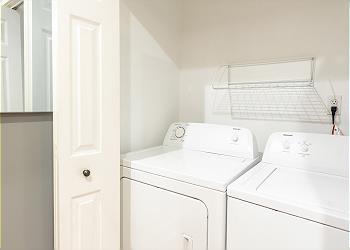 [19]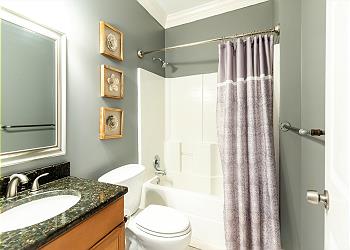 [20]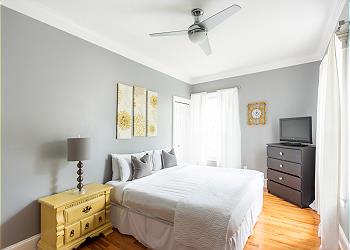 [21]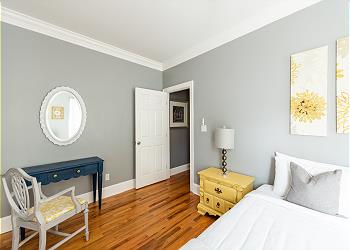 [22]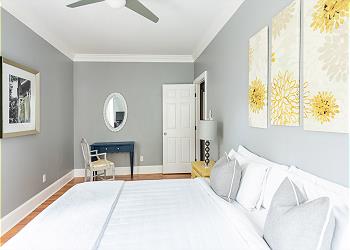 [23]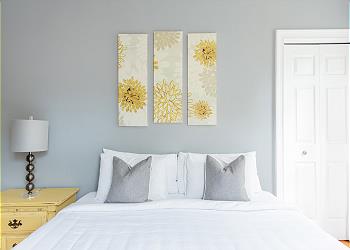 [24]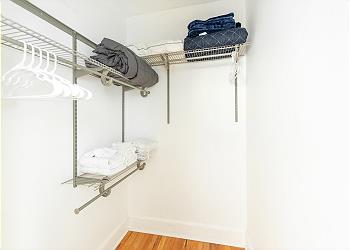 [25]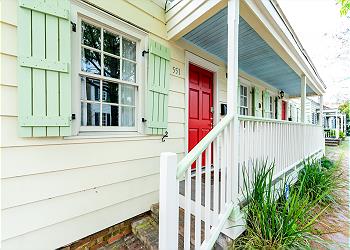 [26]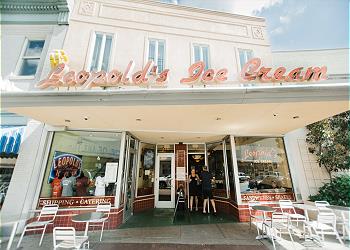 [27]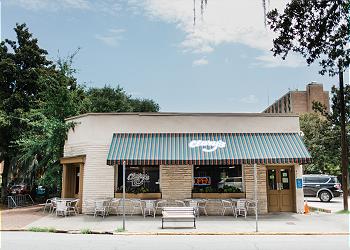 [28]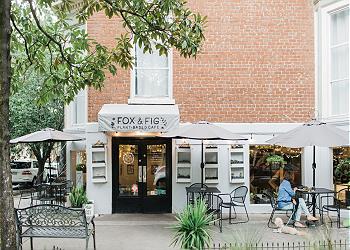 [29]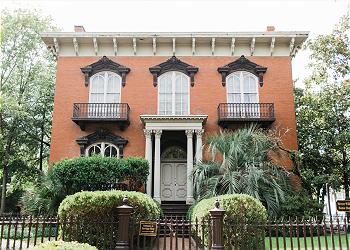 [30]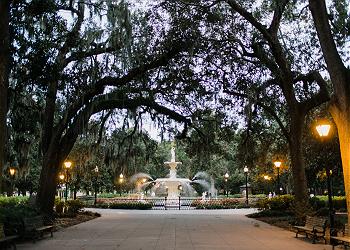 [31]
1 Bedroom
1 Bath
Relaxed Cancellation & Refund Guidelines: We understand the uncertainty surrounding COVID-19, and the concerns for reducing out of pocket expenses and maintaining flexibility with future plans. We have modified our policies in an effort to allow the greatest flexibility and least strain on your lodging decision. For all new bookings made through May 15th, 2020 for dates of arrival through Dec 31, 2020, we have reduced the initial deposit to 25% of the booking total with cancellation and refund all allowed up to 7 days ahead of arrival. (a 3% processing fee may still apply if we are unable to get credit card fees refunded). *Limitations apply for Airbnb reservations.
Enhanced Housekeeping re: COVID-19: The health and safety of our owners, guests and staff is of utmost importance to us. We are taking extra precautions and steps to ensure that all professional housekeeping and interior property sanitation needs are not only being met, but exceeded, to ensure a hygienic environment. Specific enhanced steps taken include more commercial antibacterial cleaning products, staff wearing facial protection and gloves when in the homes, more frequent deep cleans, and continuation of our professional hospitality grade linen laundering services.
Built in 1861, this charming row home is located on a quiet street in the Historic District. This spacious one bedroom getaway is perfect for a couple looking to explore the rich history of Savannah, or a traveling single.
Enter your property via electronic lock, and forget the hassle of carrying keys! Stepping inside you'll be pleasantly surprised by the tall ceilings and the gorgeous oak flooring carried throughout. The living room offers a plush sofa, arm chair and flat screen television, perfect for those who have their own Netflix or Hulu accounts! Adjacent to the living room, a dedicated dining space to enjoy home-cooked meals, or catch up on work while away. Down the hall, guests will find the spacious and open kitchen that offers granite countertops, plenty of prep space and a full size washer/dryer thats tucked away. At the back of the home just outside of the bedroom, a roomy bathroom with vanity and shower/tub combination. The bedroom offers a comfortable king size bed, hotel grade linens and a television atop of the dresser.
This landmark home built for Noble Hardee in 1861 is perfectly situated to explore Savannah's historic district. This fully renovated cottage has everything you'll need to enjoy your getaway. The Honey Bee Cottage is in an excellent location-a short walk to Troup Square, the Cathedral of St. John the Baptist and historic Jones Street, voted one of the prettiest streets in the United States! A short drive or walk puts you on either Broughton Street or River Street where shopping and dining abound-it truly is the ideal location from which to explore Savannah.
What is parking like for this home?
This unit has free, on-street parking right outside the front door. Availability will depend on time of day and season.
Sleeping Configuration:
1 King Size Bed
Dates
Price
07/13/20 - 07/15/20

$88

/nt

07/13/20 - 07/15/20

$88

/nt

07/16/20 - 07/19/20

$98

/nt

07/20/20 - 07/22/20

$88

/nt

07/20/20 - 07/22/20

$88

/nt

07/23/20 - 07/26/20

$98

/nt

07/27/20 - 07/29/20

$82

/nt

07/27/20 - 07/29/20

$82

/nt

07/30/20 - 08/02/20

$98

/nt

08/03/20 - 08/05/20

$82

/nt

08/03/20 - 08/05/20

$82

/nt

08/06/20 - 08/09/20

$98

/nt

08/10/20 - 08/12/20

$82

/nt

08/10/20 - 08/12/20

$82

/nt

08/13/20 - 08/16/20

$98

/nt

08/17/20 - 08/19/20

$82

/nt

08/17/20 - 08/19/20

$82

/nt

08/20/20 - 08/23/20

$98

/nt

08/24/20 - 08/26/20

$88

/nt

08/24/20 - 08/26/20

$88

/nt

08/27/20 - 08/30/20

$98

/nt

08/31/20 - 09/02/20

$82

/nt

08/31/20 - 09/02/20

$82

/nt

09/03/20 - 09/06/20

$144

/nt

09/07/20 - 09/09/20

$104

/nt

09/07/20 - 09/09/20

$104

/nt

09/10/20 - 09/13/20

$124

/nt

09/14/20 - 09/16/20

$82

/nt

09/14/20 - 09/16/20

$82

/nt

09/17/20 - 09/20/20

$124

/nt

09/21/20 - 09/23/20

$82

/nt

09/21/20 - 09/23/20

$82

/nt

09/24/20 - 09/27/20

$124

/nt

09/28/20 - 09/30/20

$84

/nt

09/28/20 - 09/30/20

$84

/nt

10/01/20 - 10/04/20

$124

/nt

10/05/20 - 10/07/20

$88

/nt

10/05/20 - 10/07/20

$88

/nt

10/08/20 - 10/11/20

$144

/nt

10/12/20 - 10/14/20

$88

/nt

10/12/20 - 10/14/20

$88

/nt

10/15/20 - 10/18/20

$144

/nt

10/19/20 - 10/21/20

$88

/nt

10/19/20 - 10/21/20

$88

/nt

10/22/20 - 10/25/20

$144

/nt

10/26/20 - 10/28/20

$88

/nt

10/26/20 - 10/28/20

$88

/nt

10/29/20 - 11/01/20

$144

/nt

11/02/20 - 11/04/20

$88

/nt

11/02/20 - 11/04/20

$88

/nt

11/05/20 - 11/08/20

$184

/nt

11/09/20 - 11/11/20

$84

/nt

11/09/20 - 11/11/20

$84

/nt

11/12/20 - 11/15/20

$144

/nt

11/16/20 - 11/18/20

$82

/nt

11/16/20 - 11/18/20

$82

/nt

11/19/20 - 11/22/20

$124

/nt

11/23/20 - 11/25/20

$84

/nt

11/23/20 - 11/25/20

$84

/nt

11/26/20 - 11/29/20

$124

/nt

11/30/20 - 12/02/20

$82

/nt

11/30/20 - 12/02/20

$82

/nt

12/03/20 - 12/06/20

$98

/nt

12/07/20 - 12/09/20

$72

/nt

12/07/20 - 12/09/20

$72

/nt

12/10/20 - 12/13/20

$100

/nt

12/14/20 - 12/16/20

$72

/nt

12/14/20 - 12/16/20

$72

/nt

12/17/20 - 12/20/20

$98

/nt

12/21/20 - 12/23/20

$98

/nt

12/21/20 - 12/23/20

$98

/nt

12/24/20 - 12/27/20

$124

/nt

12/28/20 - 12/30/20

$114

/nt

12/28/20 - 12/30/20

$114

/nt

12/31/20 - 01/03/21

$164

/nt

01/04/21 - 01/06/21

$82

/nt

01/04/21 - 01/06/21

$82

/nt

01/07/21 - 01/10/21

$98

/nt

01/11/21 - 01/13/21

$71

/nt

01/11/21 - 01/13/21

$71

/nt

01/14/21 - 01/17/21

$124

/nt

01/18/21 - 01/20/21

$71

/nt

01/18/21 - 01/20/21

$71

/nt

01/21/21 - 01/24/21

$88

/nt

01/25/21 - 01/27/21

$76

/nt

01/25/21 - 01/27/21

$76

/nt

01/28/21 - 01/31/21

$88

/nt

02/01/21 - 02/03/21

$72

/nt

02/01/21 - 02/03/21

$72

/nt

02/04/21 - 02/07/21

$98

/nt

02/08/21 - 02/10/21

$72

/nt

02/08/21 - 02/10/21

$72

/nt

02/11/21 - 02/14/21

$144

/nt

02/15/21 - 02/17/21

$88

/nt

02/15/21 - 02/17/21

$88

/nt

02/18/21 - 02/21/21

$104

/nt

02/22/21 - 02/24/21

$94

/nt

02/22/21 - 02/24/21

$94

/nt

02/25/21 - 02/28/21

$114

/nt

03/01/21 - 03/03/21

$94

/nt

03/01/21 - 03/03/21

$94

/nt

03/04/21 - 03/07/21

$144

/nt

03/08/21 - 03/10/21

$98

/nt

03/08/21 - 03/10/21

$98

/nt

03/11/21 - 03/14/21

$144

/nt

03/15/21 - 03/17/21

$344

/nt

03/15/21 - 03/17/21

$344

/nt

03/18/21 - 03/21/21

$364

/nt

03/22/21 - 03/24/21

$98

/nt

03/22/21 - 03/24/21

$98

/nt

03/25/21 - 03/28/21

$164

/nt

03/29/21 - 03/31/21

$98

/nt

03/29/21 - 03/31/21

$98

/nt

04/01/21 - 04/04/21

$144

/nt

04/05/21 - 04/07/21

$104

/nt

04/05/21 - 04/07/21

$104

/nt

04/08/21 - 04/11/21

$144

/nt

04/12/21 - 04/14/21

$98

/nt

04/12/21 - 04/14/21

$98

/nt

04/15/21 - 04/18/21

$144

/nt

04/19/21 - 04/21/21

$98

/nt

04/19/21 - 04/21/21

$98

/nt

04/22/21 - 04/25/21

$144

/nt

04/26/21 - 04/28/21

$84

/nt

04/26/21 - 04/28/21

$84

/nt

04/29/21 - 05/02/21

$144

/nt

05/03/21 - 05/05/21

$84

/nt

05/03/21 - 05/05/21

$84

/nt

05/06/21 - 05/09/21

$144

/nt

05/10/21 - 05/12/21

$84

/nt

05/10/21 - 05/12/21

$84

/nt

05/13/21 - 05/16/21

$144

/nt

05/17/21 - 05/19/21

$104

/nt

05/17/21 - 05/19/21

$104

/nt

05/20/21 - 05/23/21

$144

/nt

05/24/21 - 05/26/21

$108

/nt

05/24/21 - 05/26/21

$108

/nt