Available Specials
There are no specials currently available for booking. Please check back soon for special offers and
sign up for our email newsletter
[2]
to receive occasional emails with new specials.
AMENITY
combination tub/shower
king
queen
shower
toilet
tub
Flexible Refund Policies: Condo in Heart of Downtown w/ Rooftop Deck
Unit Code: WHIT301
Collections
Whitaker Street Collection
OUTSIDE
Deck / Patio
Outdoor Grill
GENERAL
Air Conditioning
Clothes Dryer
Heating
Internet
Iron & Board
Linens Provided
Living Room
Towels Provided
Washing Machine
SUITABILITY
non smoking only
pets not allowed
Leave a Review
[3]
134 Whitaker Street
Unit 301
31401
Savannah
,
GA
United States
32° 4' 39.6624" N, 81° 5' 36.4596" W
Georgia US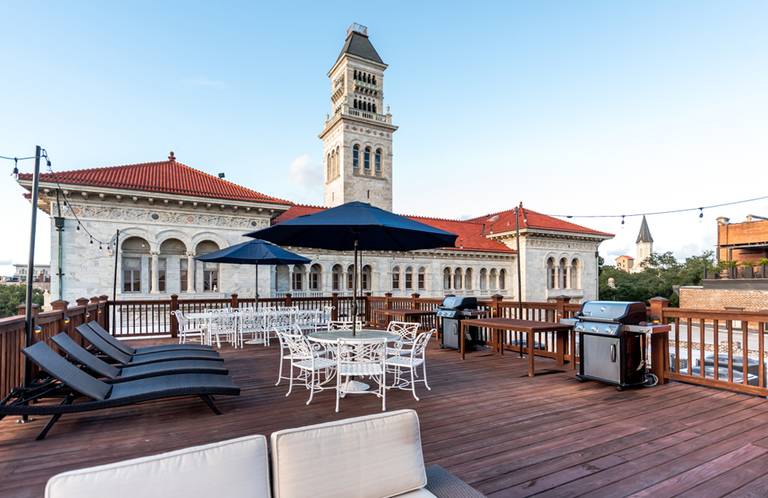 [5]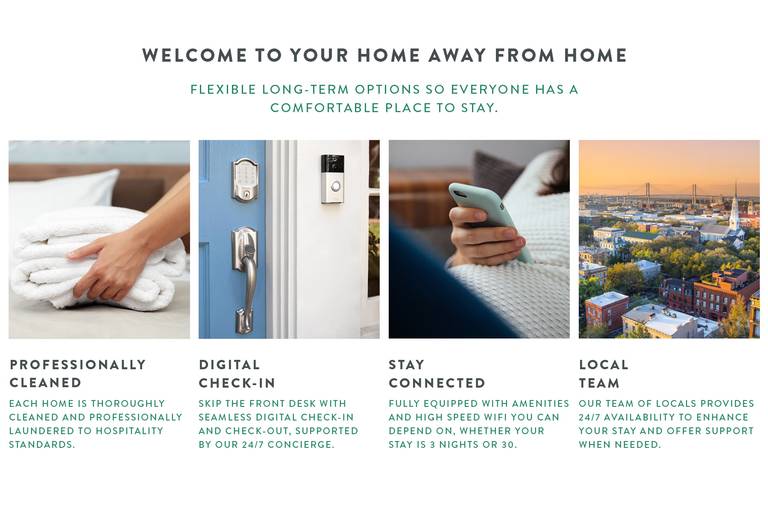 [6]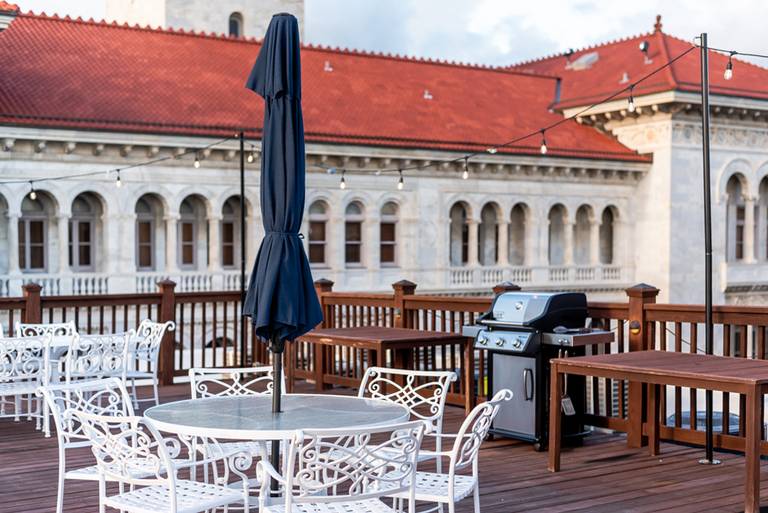 [7]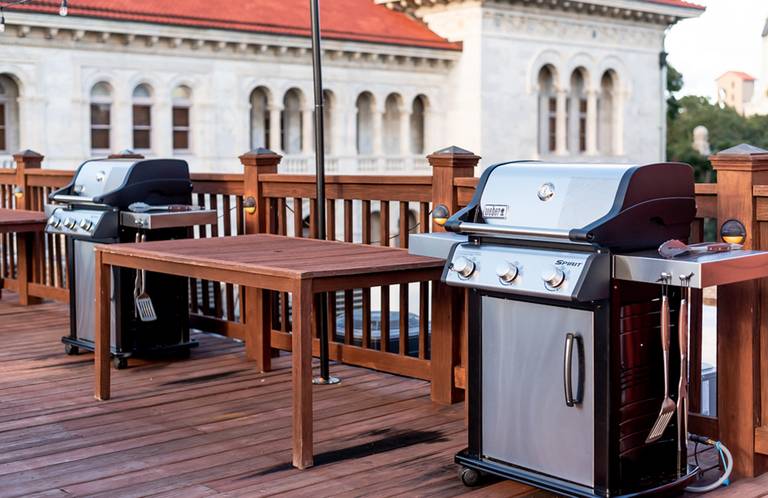 [8]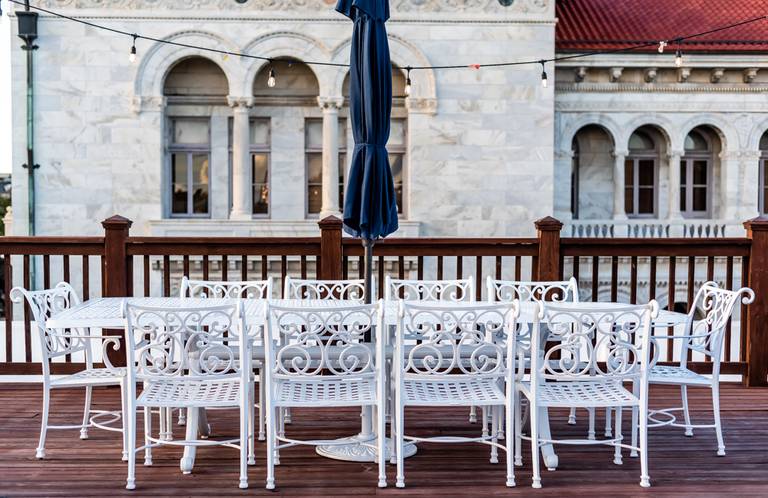 [9]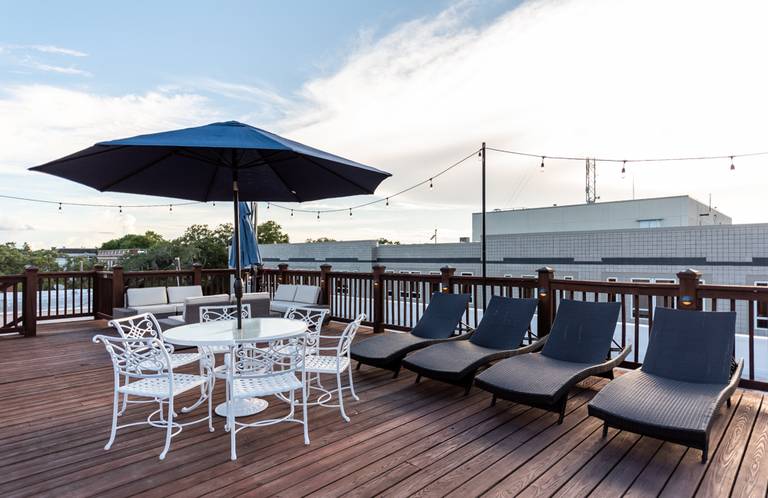 [10]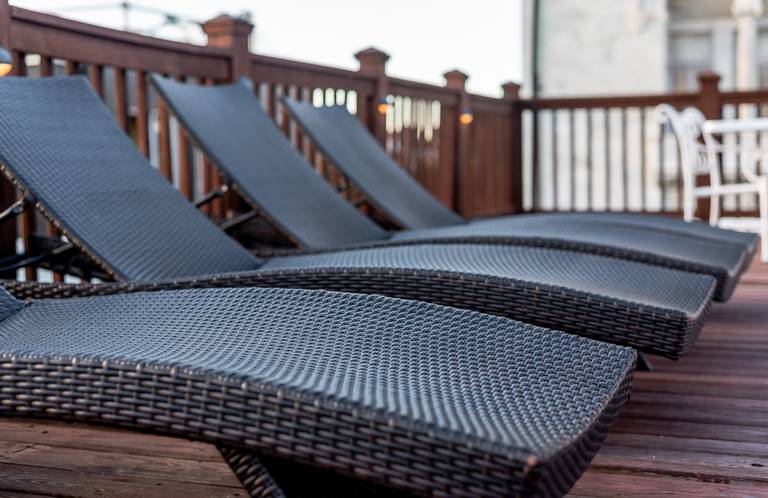 [11]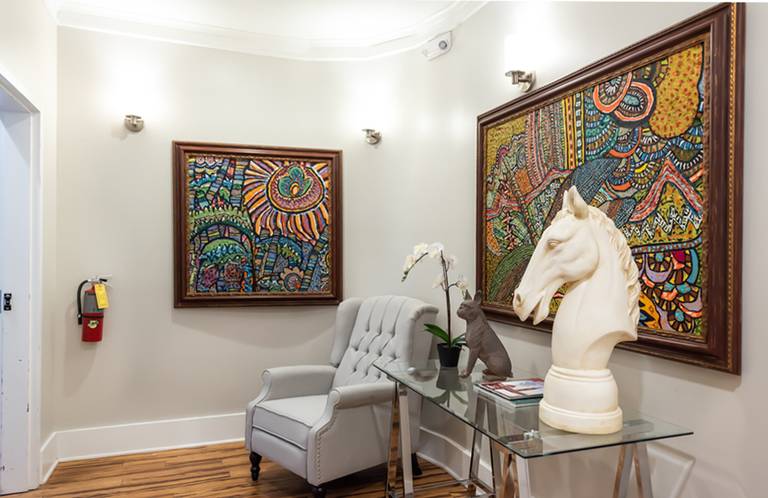 [12]
[13]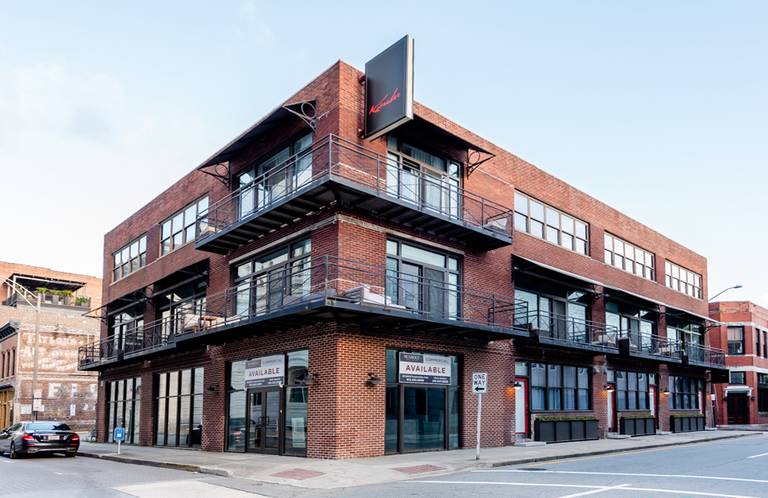 [14]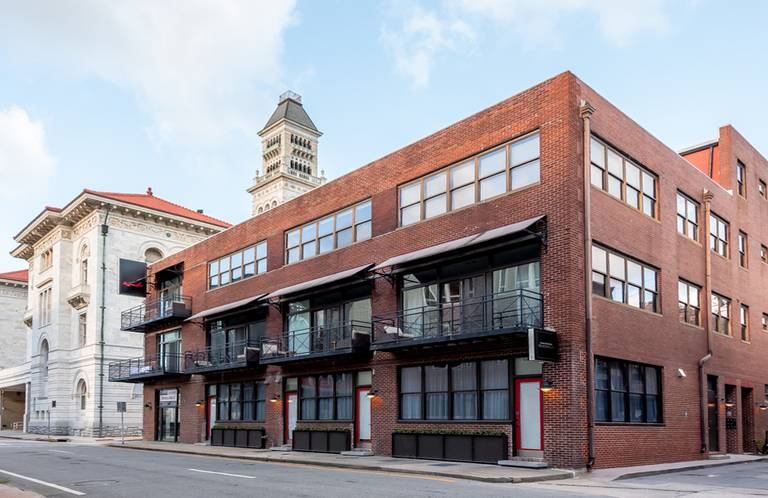 [15]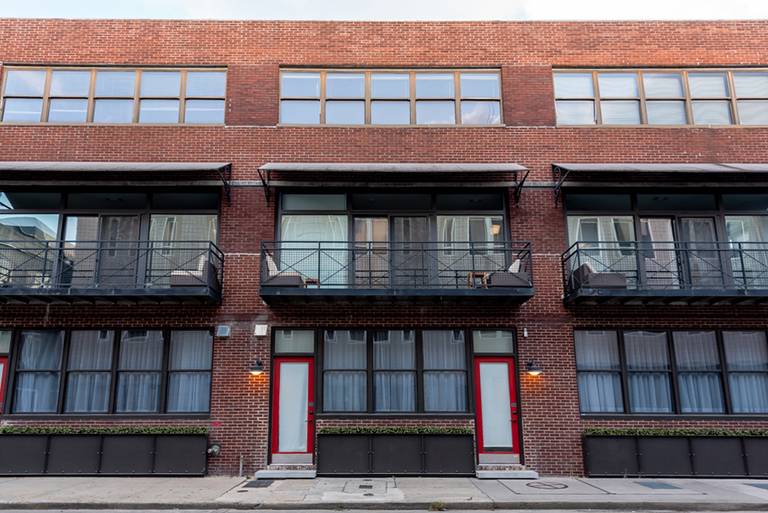 [16]
[17]
[18]
[19]
[20]
[21]
[22]
[23]
[24]
[25]
[26]
[27]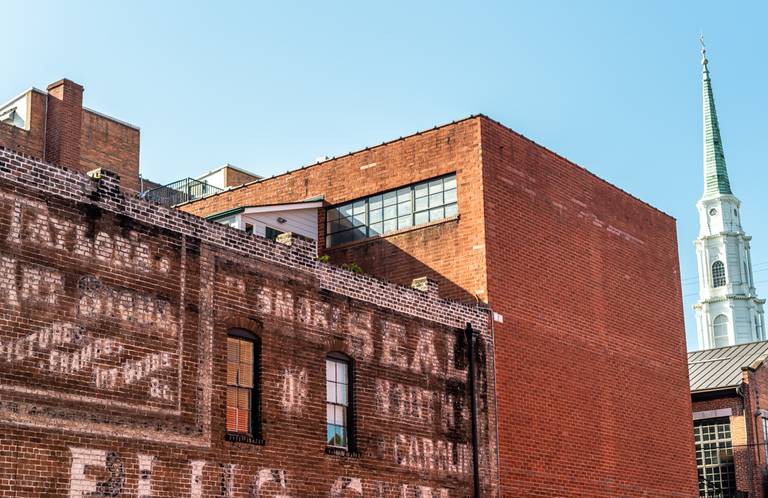 [28]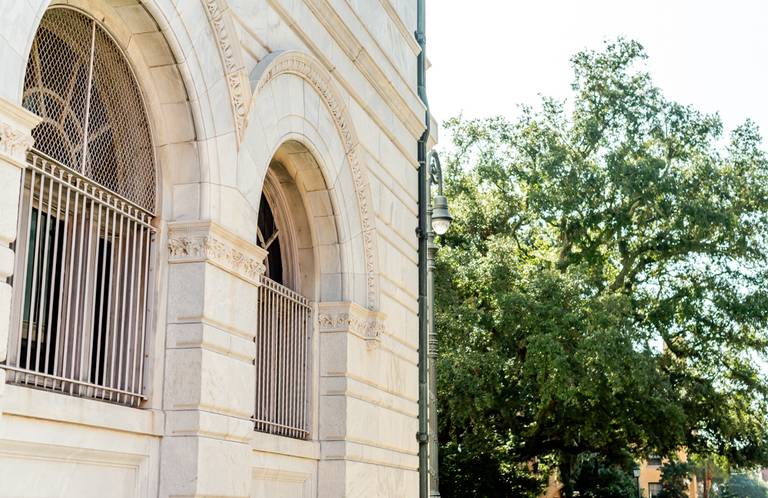 [29]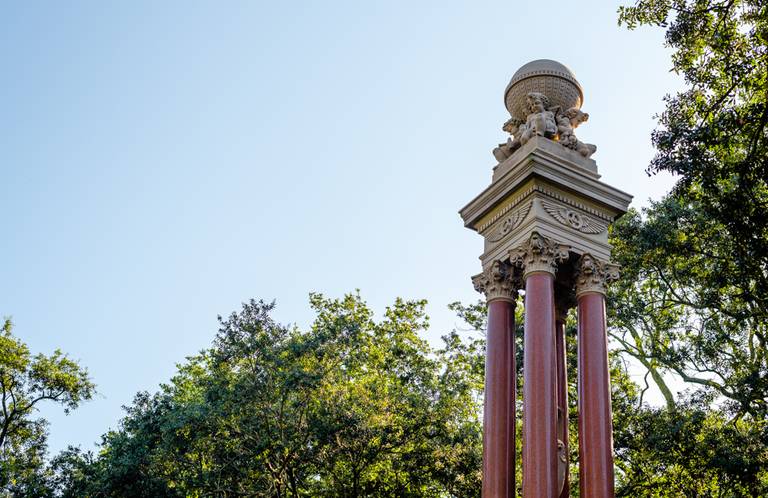 [30]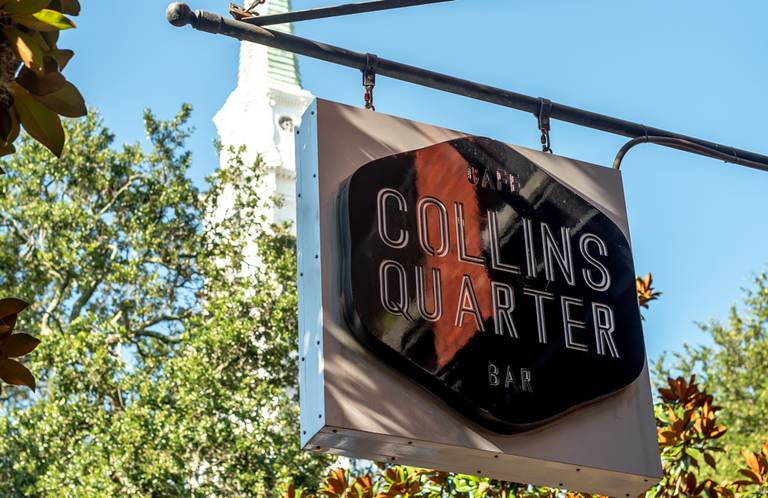 [31]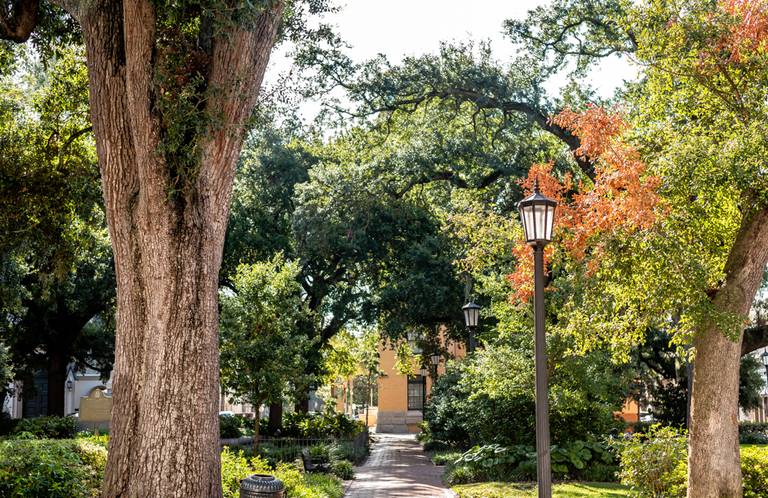 [32]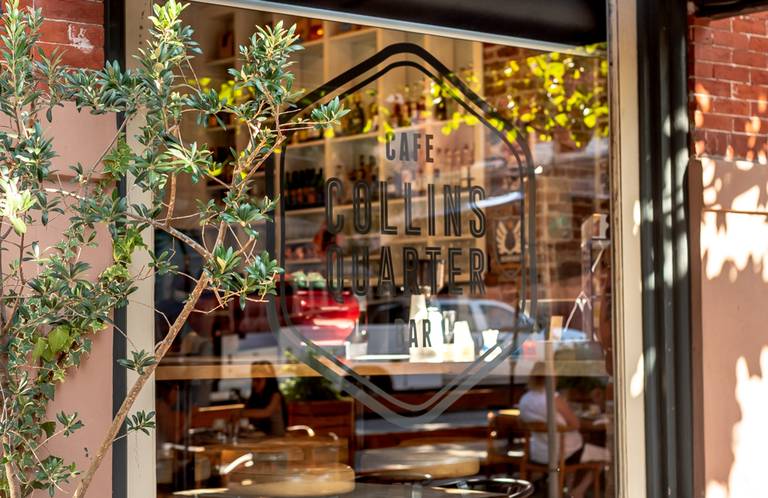 [33]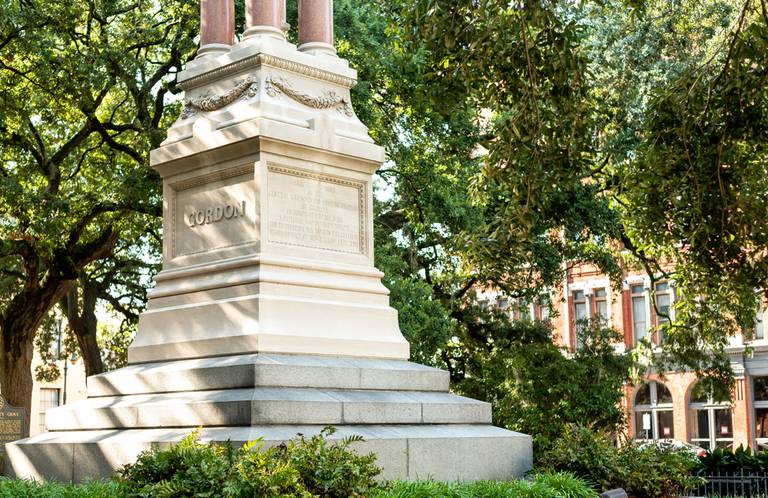 [34]
2 Bedrooms
2 Baths
Deck/Balcony
King Size Bed
Enhanced Housekeeping re: COVID-19: The health and safety of our owners, guests and staff is of utmost importance to us. We are taking extra precautions and steps to ensure that all professional housekeeping and interior property sanitation needs are not only being met, but exceeded, to ensure a hygienic environment. Specific enhanced steps taken include more commercial antibacterial cleaning products, staff wearing facial protection and gloves when in the homes, more frequent deep cleans, and continuation of our professional hospitality grade linen laundering services.
You'll enjoy a secured entry during your stay at this luxury condo in the heart of the Hostess City of the South. Located one block south of Broughton Street, this newly renovated property has two bedrooms and two full baths, and can comfortably accommodate up to Four Lucky guests.
The building offers a secured entrance into the lobby, with shared elevator access - Makes hauling luggage a breeze! The condo boasts with natural light, and features a spacious living, kitchen and dining area creating an open living environment. This space features a wall-mounted smart TV, and an ample amount of seating provides guests with plenty of space for everyone to be together!
The two spacious bedrooms each offer ensuite bathrooms, wall-mounted Smart TV's and plenty of closet space, so you can unpack and settle in during your stay.
You'll be steps away from the city's most sought after attractions – bustling River Street, Broughton Street shopping, Telfair Museum, Lucas Theater, the Cathedral, Forsyth Park and more – are all within easy walking distance. Want to spend an evening in? Take the stairs from the third floor to the building's rooftop deck with outdoor dining tables, corn-hole, lounge chairs, two gas grills, cafe lights and gorgeous views of Savannah!
A shared washer and dryer can be found in the hallway of the third floor common area for convenience.
Sleeping Configuration:
Bedroom 1: King Bed
Bedroom 2: Queen Bed
Outdoor
Deck
Patio
Gas Grill
Roof Top Deck
Dates
Price
11/26/20 - 11/29/20

$164

/nt

11/26/20 - 11/29/20

$244

/nt

11/30/20 - 12/02/20

$110

/nt

11/30/20 - 12/02/20

$110

/nt

12/03/20 - 12/06/20

$124

/nt

12/07/20 - 12/09/20

$104

/nt

12/07/20 - 12/09/20

$104

/nt

12/10/20 - 12/13/20

$144

/nt

12/14/20 - 12/16/20

$104

/nt

12/14/20 - 12/16/20

$104

/nt

12/17/20 - 12/20/20

$144

/nt

12/21/20 - 12/23/20

$144

/nt

12/21/20 - 12/23/20

$144

/nt

12/24/20 - 12/27/20

$224

/nt

12/28/20 - 12/30/20

$214

/nt

12/28/20 - 12/30/20

$214

/nt

12/31/20 - 01/03/21

$244

/nt

01/04/21 - 01/06/21

$124

/nt

01/04/21 - 01/06/21

$124

/nt

01/07/21 - 01/10/21

$144

/nt

01/11/21 - 01/13/21

$114

/nt

01/11/21 - 01/13/21

$114

/nt

01/14/21 - 01/17/21

$164

/nt

01/18/21 - 01/20/21

$114

/nt

01/18/21 - 01/20/21

$114

/nt

01/21/21 - 01/24/21

$134

/nt

01/25/21 - 01/27/21

$114

/nt

01/25/21 - 01/27/21

$114

/nt

01/28/21 - 01/31/21

$134

/nt

02/01/21 - 02/03/21

$114

/nt

02/01/21 - 02/03/21

$114

/nt

02/04/21 - 02/07/21

$164

/nt

02/08/21 - 02/10/21

$114

/nt

02/08/21 - 02/10/21

$114

/nt

02/11/21 - 02/14/21

$244

/nt

02/15/21 - 02/17/21

$132

/nt

02/15/21 - 02/17/21

$132

/nt

02/18/21 - 02/21/21

$164

/nt

02/22/21 - 02/24/21

$141

/nt

02/22/21 - 02/24/21

$141

/nt

02/25/21 - 02/28/21

$164

/nt

03/01/21 - 03/03/21

$124

/nt

03/01/21 - 03/03/21

$124

/nt

03/04/21 - 03/07/21

$204

/nt

03/08/21 - 03/10/21

$144

/nt

03/08/21 - 03/10/21

$144

/nt

03/11/21 - 03/14/21

$244

/nt

03/15/21 - 03/17/21

$544

/nt

03/15/21 - 03/17/21

$544

/nt

03/18/21 - 03/21/21

$544

/nt

03/22/21 - 03/24/21

$144

/nt

03/22/21 - 03/24/21

$144

/nt

03/25/21 - 03/28/21

$264

/nt

03/29/21 - 03/31/21

$144

/nt

03/29/21 - 03/31/21

$144

/nt

04/01/21 - 04/04/21

$284

/nt

04/05/21 - 04/07/21

$144

/nt

04/05/21 - 04/07/21

$144

/nt

04/08/21 - 04/11/21

$224

/nt

04/12/21 - 04/14/21

$148

/nt

04/12/21 - 04/14/21

$148

/nt

04/15/21 - 04/18/21

$244

/nt

04/19/21 - 04/21/21

$148

/nt

04/19/21 - 04/21/21

$148

/nt

04/22/21 - 04/25/21

$244

/nt

04/26/21 - 04/28/21

$125

/nt

04/26/21 - 04/28/21

$125

/nt

04/29/21 - 05/02/21

$244

/nt

05/03/21 - 05/05/21

$127

/nt

05/03/21 - 05/05/21

$127

/nt

05/06/21 - 05/09/21

$244

/nt

05/10/21 - 05/12/21

$127

/nt

05/10/21 - 05/12/21

$127

/nt

05/13/21 - 05/16/21

$244

/nt

05/17/21 - 05/19/21

$144

/nt

05/17/21 - 05/19/21

$144

/nt

05/20/21 - 05/23/21

$284

/nt

05/24/21 - 05/26/21

$184

/nt

05/24/21 - 05/26/21

$184

/nt

05/27/21 - 05/30/21

$284

/nt

05/31/21 - 06/02/21

$184

/nt

05/31/21 - 06/02/21

$184

/nt

06/03/21 - 06/06/21

$244

/nt

06/07/21 - 06/09/21

$114

/nt

06/07/21 - 06/09/21

$114

/nt

06/10/21 - 06/13/21

$144

/nt

06/14/21 - 06/16/21

$114

/nt

06/14/21 - 06/16/21

$114

/nt

06/17/21 - 06/20/21

$144

/nt

06/21/21 - 06/23/21

$124

/nt

06/21/21 - 06/23/21

$124

/nt

06/24/21 - 06/27/21

$144

/nt

06/28/21 - 06/30/21

$124

/nt

06/28/21 - 06/30/21

$124

/nt

07/01/21 - 07/04/21

$204

/nt

07/05/21 - 07/07/21

$131

/nt

07/05/21 - 07/07/21

$131

/nt

07/08/21 - 07/11/21

$144

/nt

07/12/21 - 07/14/21

$131

/nt

07/12/21 - 07/14/21

$131

/nt

07/15/21 - 07/18/21

$144

/nt

07/19/21 - 07/21/21

$131

/nt

07/19/21 - 07/21/21

$131

/nt

07/22/21 - 07/25/21

$144

/nt

07/26/21 - 07/28/21

$115

/nt

07/26/21 - 07/28/21

$115

/nt

07/29/21 - 08/01/21

$144

/nt

08/02/21 - 08/04/21

$114

/nt

08/02/21 - 08/04/21

$114

/nt

08/05/21 - 08/08/21

$144

/nt

08/09/21 - 08/11/21

$114

/nt

08/09/21 - 08/11/21

$114

/nt

08/12/21 - 08/15/21

$144

/nt

08/16/21 - 08/18/21

$115

/nt

08/16/21 - 08/18/21

$115

/nt

08/19/21 - 08/22/21

$144

/nt

08/23/21 - 08/25/21

$115

/nt

08/23/21 - 08/25/21

$115

/nt

08/26/21 - 08/29/21

$144

/nt

08/30/21 - 09/01/21

$115

/nt

08/30/21 - 09/01/21

$115

/nt

09/02/21 - 09/05/21

$184

/nt

09/06/21 - 09/08/21

$144

/nt

09/06/21 - 09/08/21

$144

/nt

09/09/21 - 09/12/21

$164

/nt

09/13/21 - 09/15/21

$114

/nt

09/13/21 - 09/15/21

$114

/nt

09/16/21 - 09/19/21

$164

/nt

09/20/21 - 09/22/21

$114

/nt

09/20/21 - 09/22/21

$114

/nt

09/23/21 - 09/26/21

$164

/nt

09/27/21 - 09/29/21

$124

/nt

09/27/21 - 09/29/21

$124

/nt

09/30/21 - 10/03/21

$184

/nt

10/04/21 - 10/06/21

$124

/nt

10/04/21 - 10/06/21

$124

/nt

10/07/21 - 10/10/21

$184

/nt

10/11/21 - 10/13/21

$118

/nt

10/11/21 - 10/13/21

$118

/nt

10/14/21 - 10/17/21

$184

/nt

10/18/21 - 10/20/21

$118

/nt

10/18/21 - 10/20/21

$118

/nt

10/21/21 - 10/24/21

$184

/nt

10/25/21 - 10/27/21

$118

/nt

10/25/21 - 10/27/21

$118

/nt

10/28/21 - 10/31/21

$184

/nt

11/01/21 - 11/03/21

$118

/nt

11/01/21 - 11/03/21

$118

/nt

11/04/21 - 11/07/21

$244

/nt

11/08/21 - 11/10/21

$108

/nt

11/08/21 - 11/10/21

$108

/nt

11/11/21 - 11/14/21

$184

/nt

11/15/21 - 11/17/21

$118

/nt

11/15/21 - 11/17/21

$118

/nt