Available Specials
There are no specials currently available for booking. Please check back soon for special offers and
sign up for our email newsletter
[2]
to receive occasional emails with new specials.
Flexible Refund Policies: Gorgeous Studio on the Square near Fountain
Unit Code: 1EGORD2A
Collections
Luxury Properties
Urban Suites Collection
GENERAL
Air Conditioning
Clothes Dryer
Hair Dryer
Heating
Internet
Iron & Board
Linens Provided
Towels Provided
Washing Machine
SUITABILITY
non smoking only
pets not allowed
Leave a Review
[3]
Lucky to stay here!
Reviewed on 2019-11-19 by Brad W. from United States
Updated on 2019-11-19
Services from rental manager
Cleanliness
Location
Property condition
Wonderful spot to spend a few days, right near everything, the entire place was spotless, and all the provided features were perfect. Highly recommended.
Great location!
Reviewed on 2019-08-27 by from United States
Updated on 2019-08-27
Services from rental manager
Cleanliness
Location
Property condition
Very nice stay with a great location. We loved being right on Monterey Square. Apartment was nicely furnished - really liked that they had a washer/dryer and a dishwasher.
Quik getaway
Reviewed on 2019-08-03 by Marcus H. from Uniondale , NY US
Updated on 2019-08-03
Services from rental manager
Cleanliness
Location
Property condition
Our stay was great. Location to all that we valued about our trip. Amount of space and decor of the accommodation was perfect. The conditions were clean and appealing. The walls are kinda thin so you can hear neighbors when they are a bit excited. <br/> Parking was plenty BUT needs a little navigating. Directly outside the rental there is 2 hr limit metered parking. A couple blocks over there is a 5 hr limit on parking. Metered parking is 8am-5pm.
Awesome little apartment
Reviewed on 2019-05-29 by Sophie F. from United States
Updated on 2019-05-29
Services from rental manager
Cleanliness
Location
Property condition
it was great!
Cozy Studio
Reviewed on 2019-05-01 by Jonathan H. from Lynchburg, VA US
Updated on 2019-05-01
Services from rental manager
Cleanliness
Location
Property condition
This little studio is a cute place to stay. The pictures make it look bigger than it is, but that's not an issue really. It's a great place to crash for the night.<br/><br/>We actually didn't have many issues with the unit, but there are a few things you should know if you're looking at booking this property.<br/><br/>The location is very close to downtown. We walked most everywhere and it was lovely. However, being close to downtown means the noise can be intrusive at night (unless you like to be a part of that noise). No big deal, just something to consider.<br/><br/>The unit is in a building with multiple units and the walls are incredibly thin. Our neighbors were quite loud and the hallways are an echoy nightmare for footsteps. We had a couple of nights on our week long vacation where we wanted to stay in and watch a movie/read a book. It wasn't as relaxing as we thought it would be.<br/><br/>The unit has a washer/dryer which is an awesome addition. However, when the washer got to its spin cycle, the sound was deafening. If you're going to wash clothes, start the load and walk out the door for dinner. You don't want to be in the room while the spin cycle happens. Trust me.<br/><br/>These issues are not deal breakers if you know what you're getting into. We wanted a place that was more of a getaway and instead got a place that was more like a dorm room you should only spend the night in. If we had a packed itinerary and weren't planning on spending much time in the unit, this would have been perfect. This vacation though, we wanted a relaxing place to spend some time together. This was not that place.
Savannah
Reviewed on 2019-03-30 by Amber S. from United States
Updated on 2019-03-30
Cleanliness
Location
Property condition
Lovely stay at the Park House! Wonderful location and incredibly nice property management. Highly recommend.
Amber, thank you allowing Lucky Savannah to host you! We are so glad you enjoyed your time in the Park House and the service from our local team! We would love to host you again!
Lovely space. Perfect Location!
Reviewed on 2019-03-19 by Amy G. from Columbus, OH United States
Updated on 2019-03-19
Services from rental manager
Cleanliness
Location
Property condition
Enjoyed my stay in 2A - loved the modern, upgraded unit in a charming house right on the square! Perfect location for any and all exploring - could walk anywhere.
Amy, we are so glad you chose the Park House as your destination and we hope to see you again soon!
31401
Savannah
,
GA
United States
32° 4' 14.808" N, 81° 5' 41.532" W
Georgia US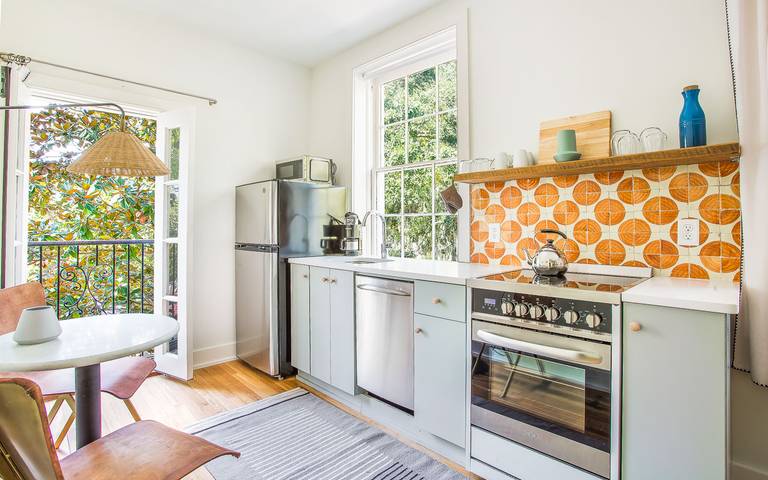 [5]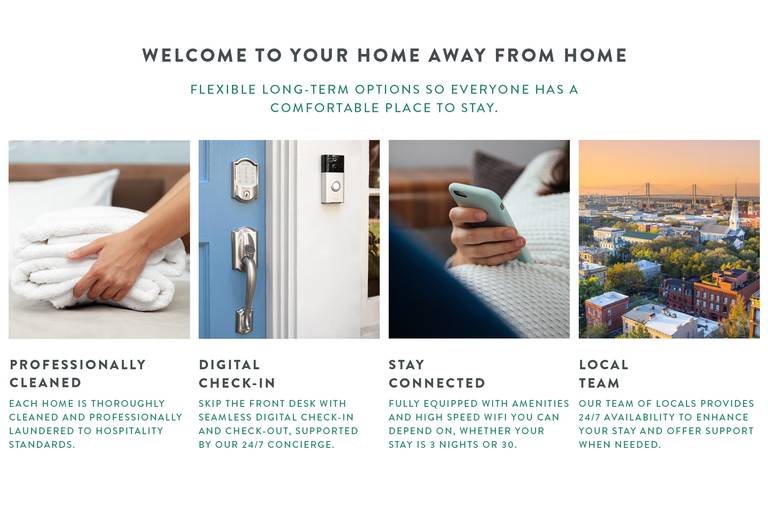 [6]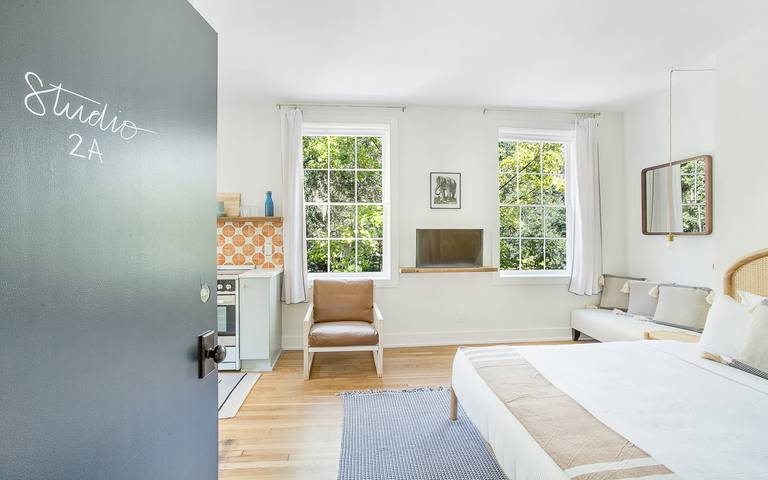 [7]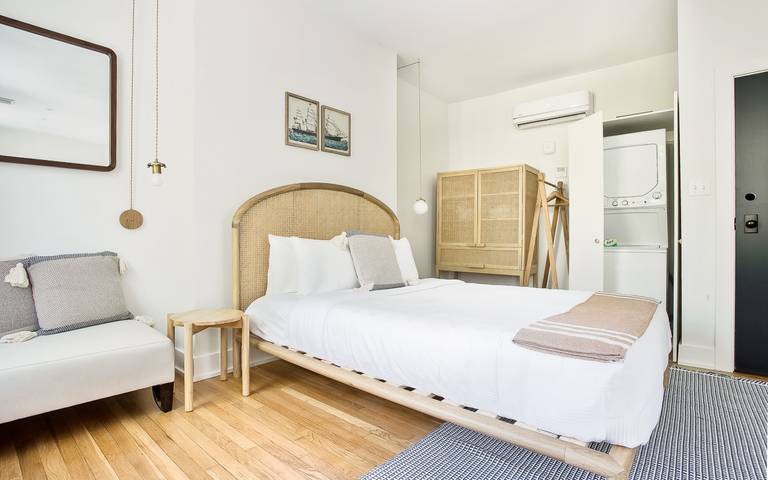 [8]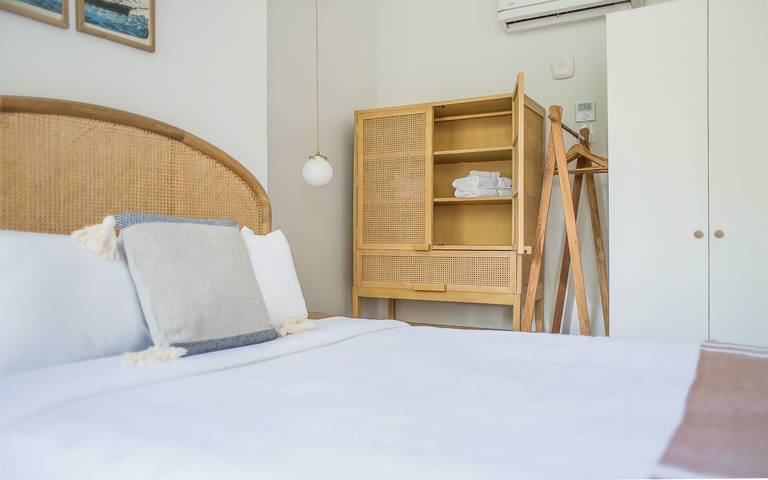 [9]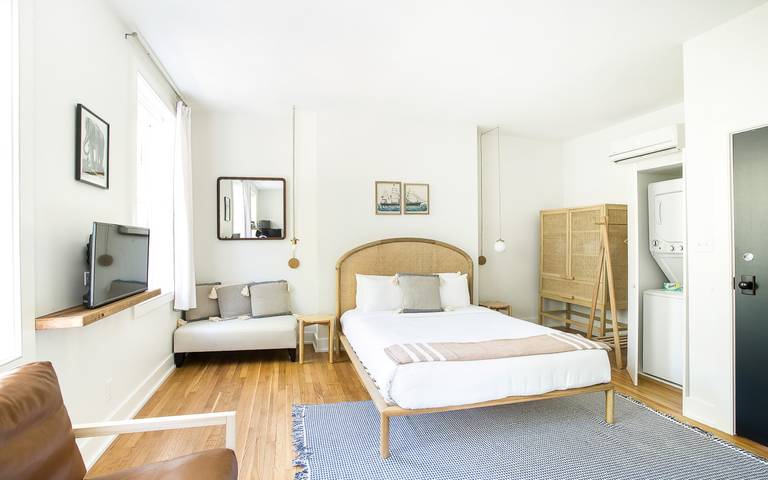 [10]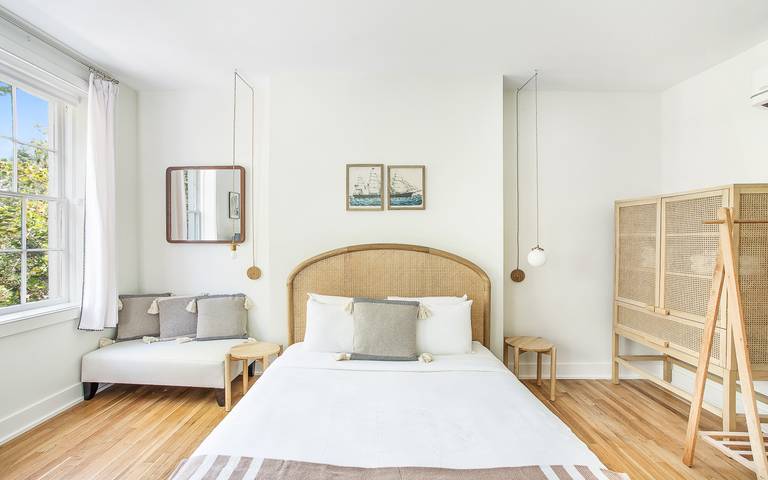 [11]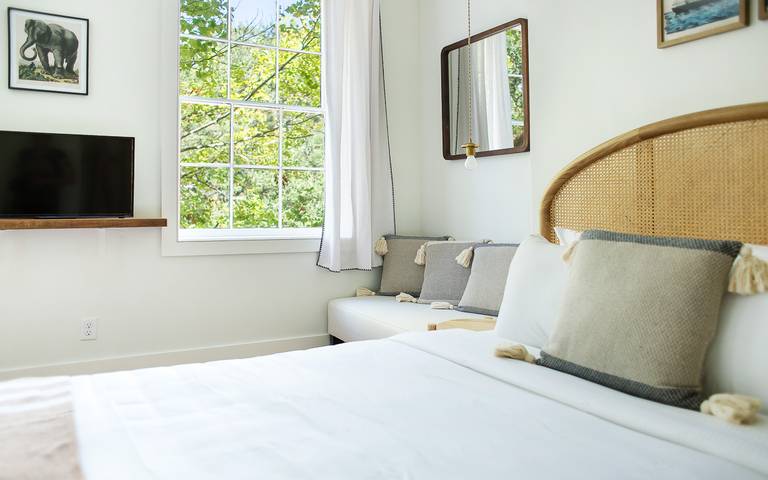 [12]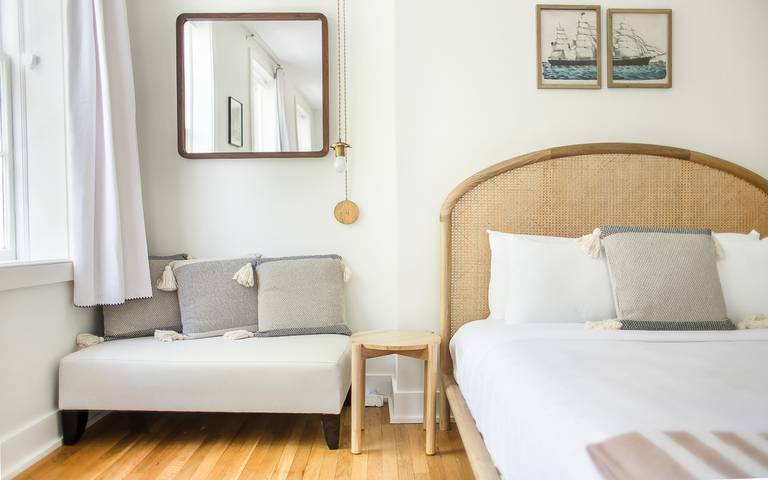 [13]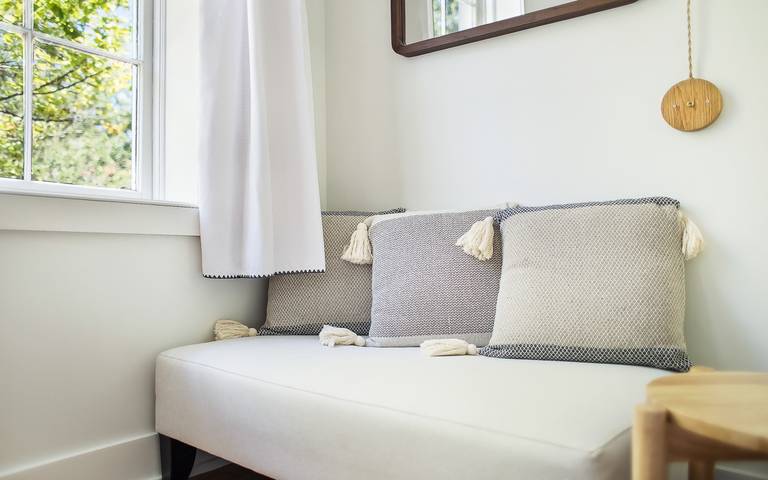 [14]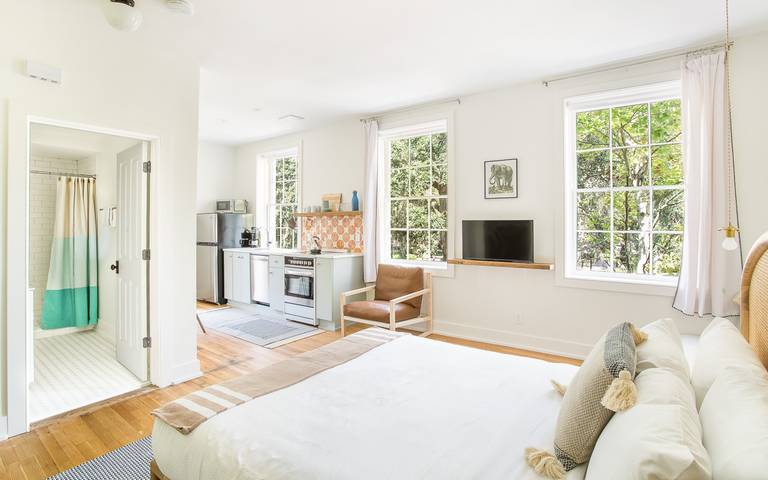 [15]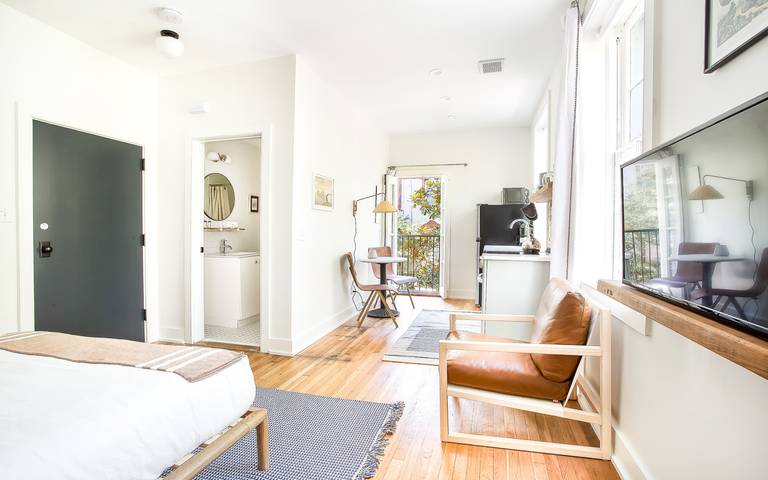 [16]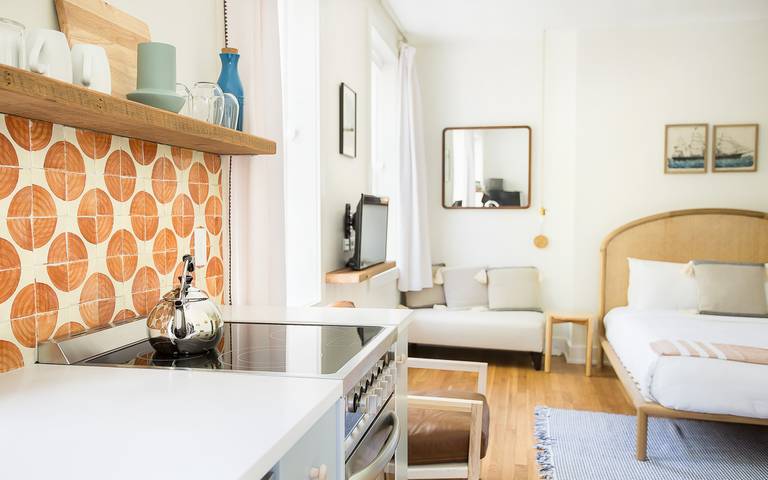 [17]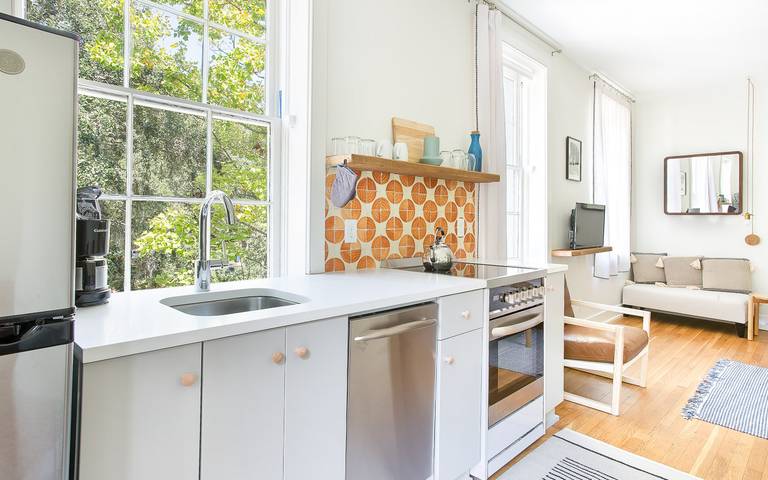 [18]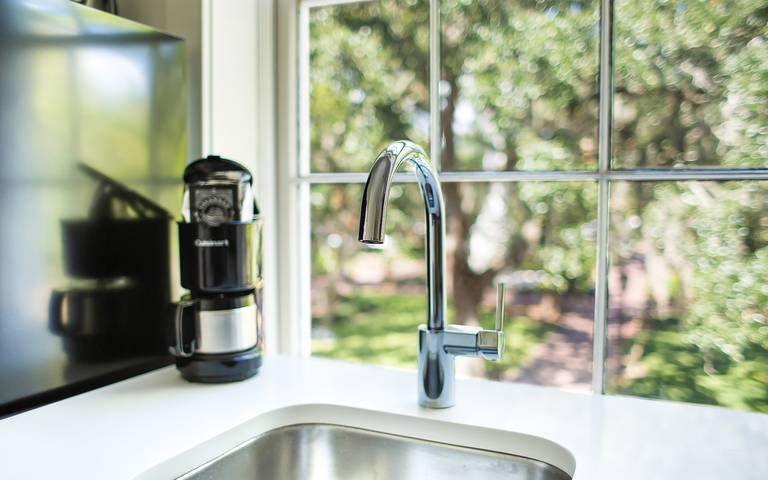 [19]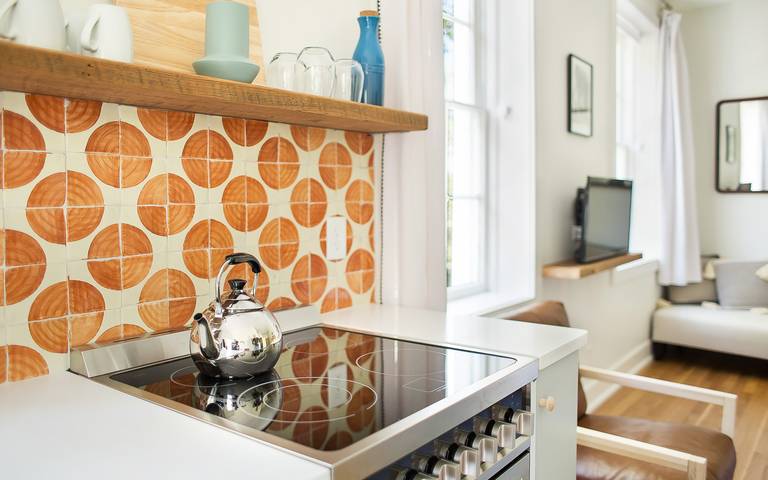 [20]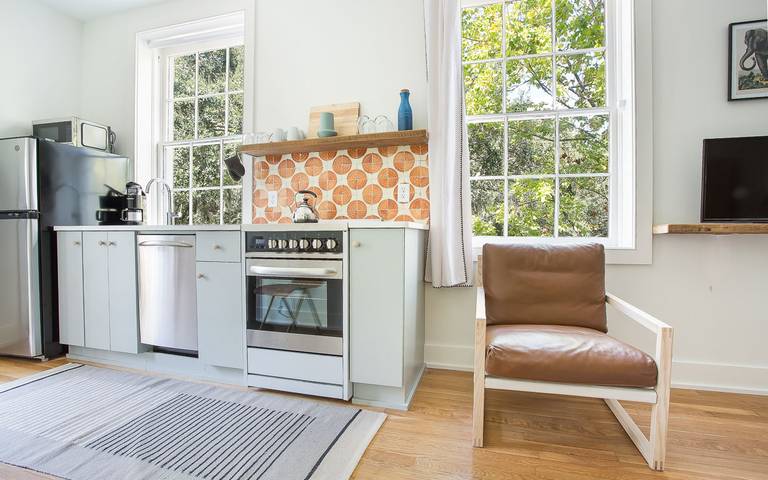 [21]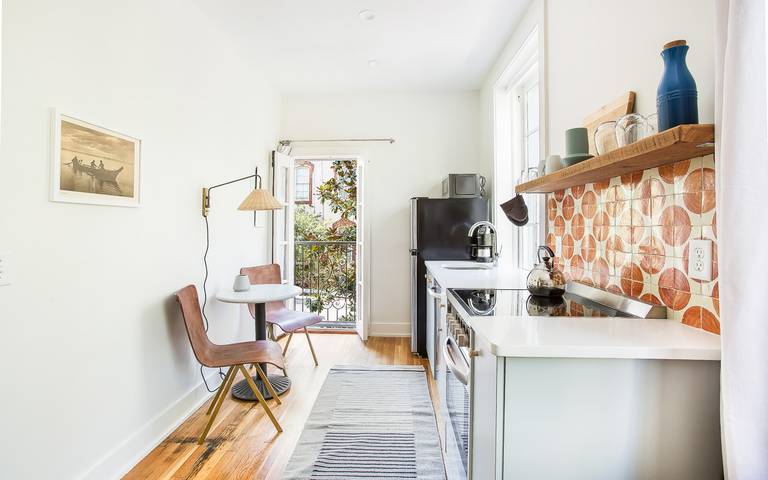 [22]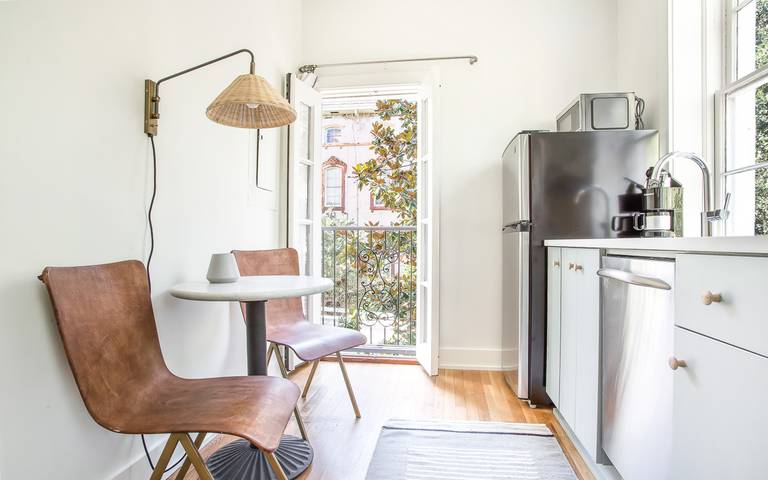 [23]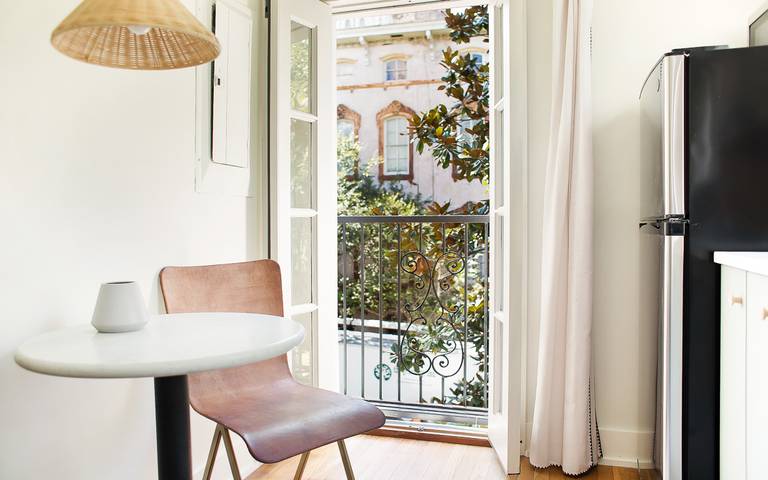 [24]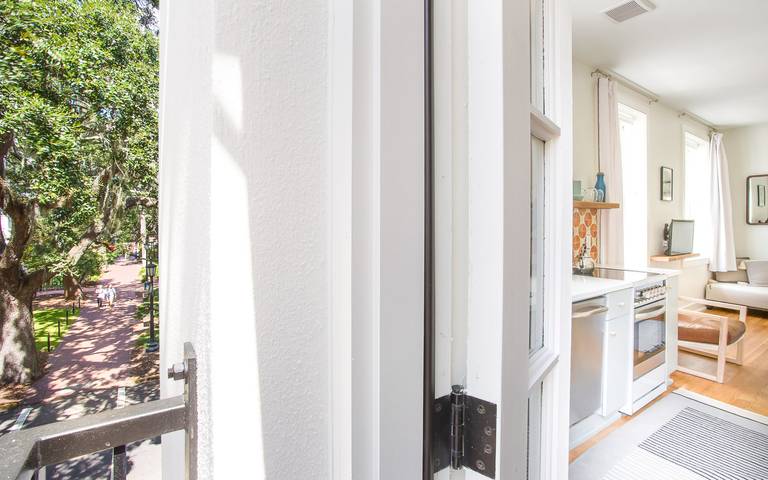 [25]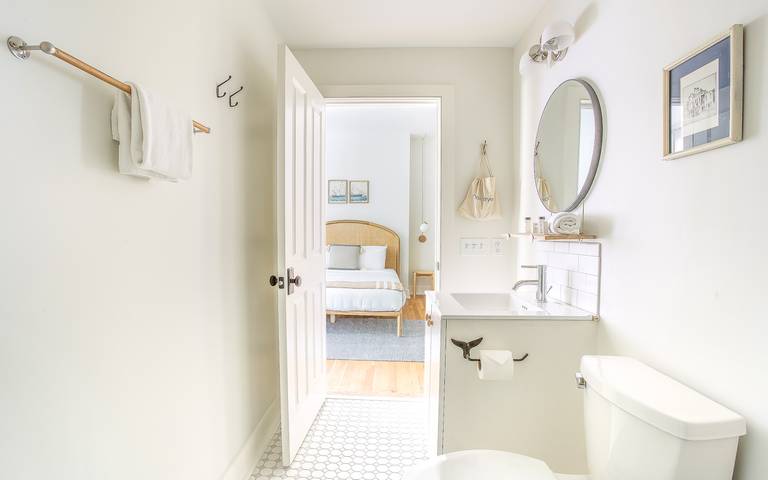 [26]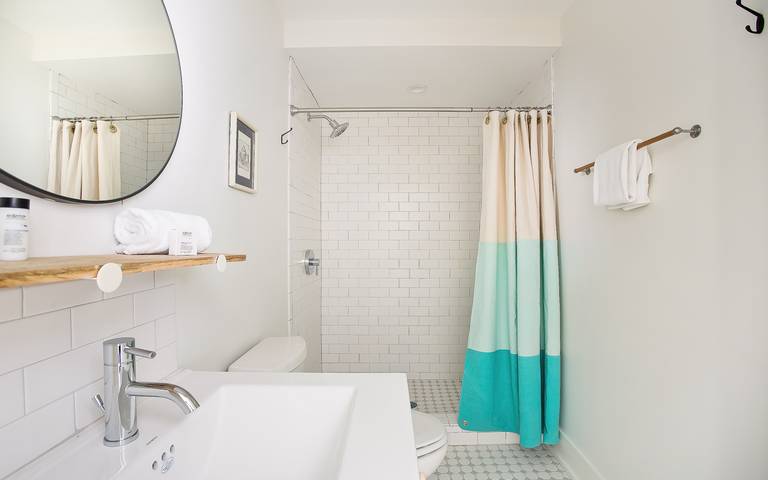 [27]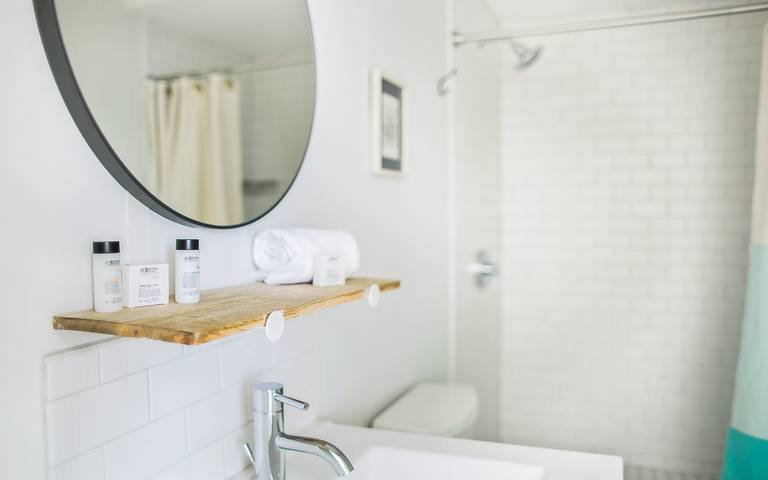 [28]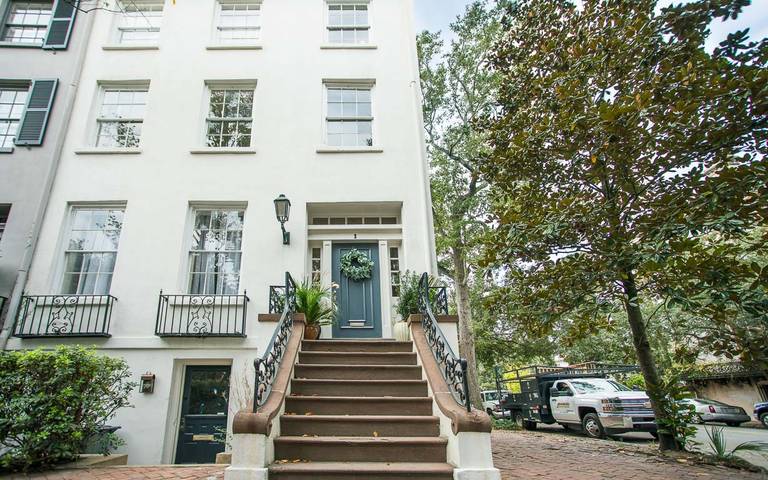 [29]
[30]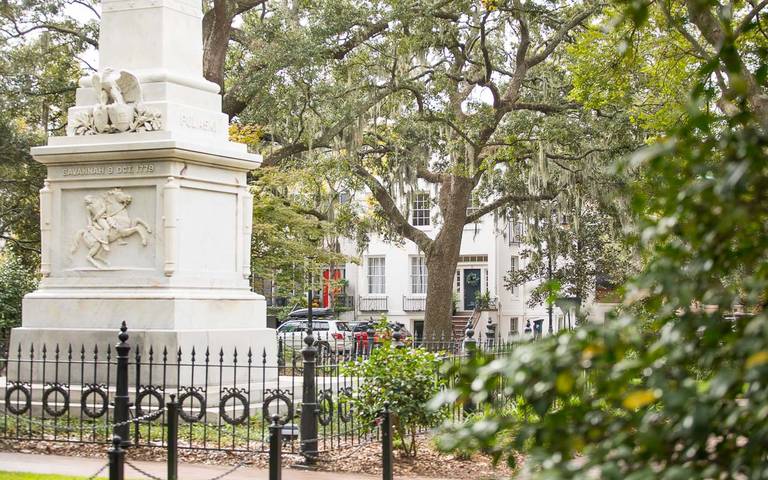 [31]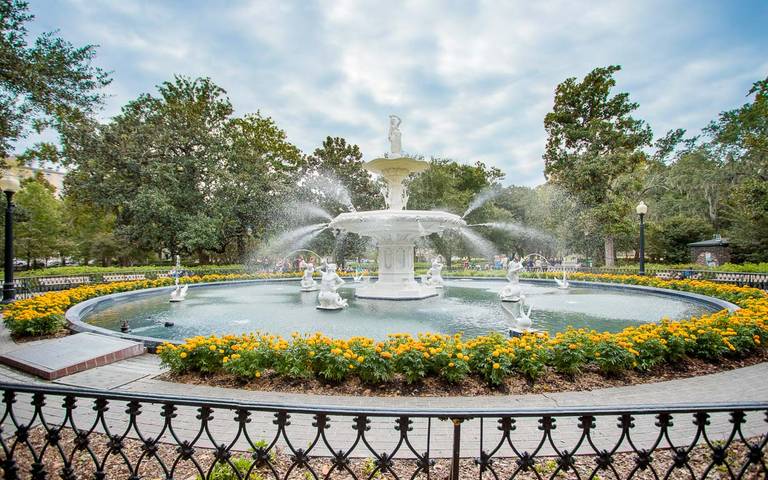 [32]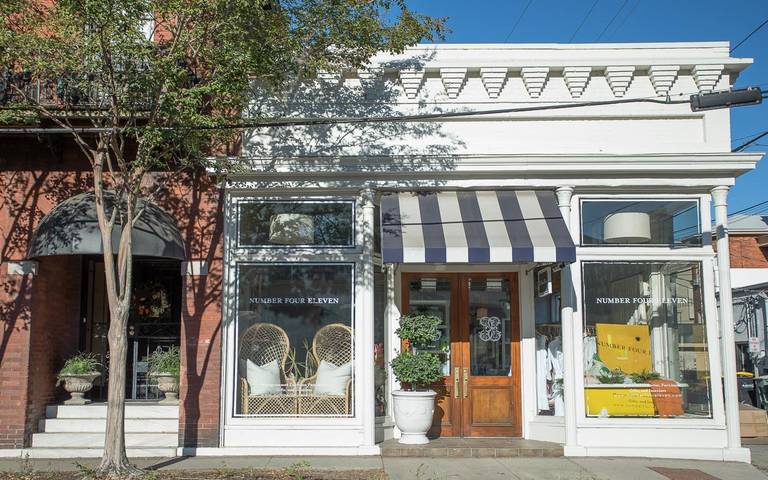 [33]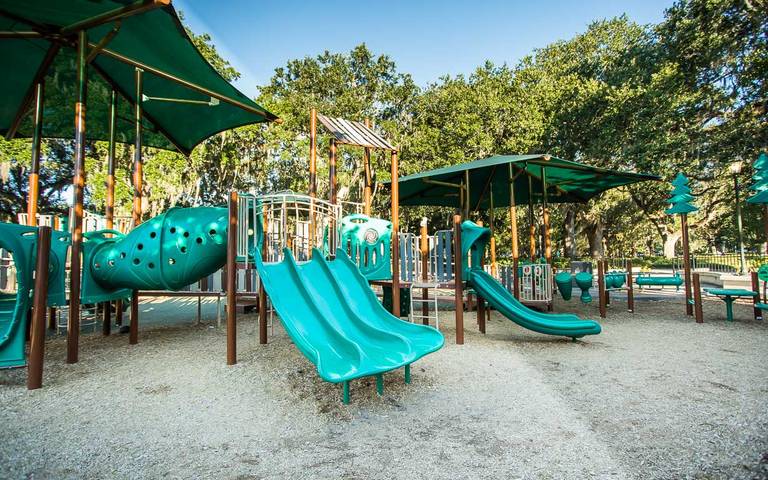 [34]
Studio
1 Bath
Enhanced Housekeeping re: COVID-19: The health and safety of our owners, guests and staff is of utmost importance to us. We are taking extra precautions and steps to ensure that all professional housekeeping and interior property sanitation needs are not only being met, but exceeded, to ensure a hygienic environment. Specific enhanced steps taken include more commercial antibacterial cleaning products, staff wearing facial protection and gloves when in the homes, more frequent deep cleans, and continuation of our professional hospitality grade linen laundering services.
Enter your individual access code for a keyless entry to your studio apartment. Furnished tastefully with solid wood frames and rich textiles, The Park House is ideal for the distinguished traveler. The bedroom features a Queen size bed, with built-in reading nook closest to the window. Extended stays are a breeze with a standing wardrobe and adjacent washer and dryer.
The full bath with standing shower is opposite the bedroom, boasting handmade ceramic tiles and plenty of storage space. Around the corner, a galley style kitchen with stainless steel appliances, glass top range, and dishwasher. Fully equipped to cook a meal, guests can opt for a quick snack or cup of coffee before exploring the city. On moderate days, enjoy a breeze by opening the French doors that lead to the balcony.
Just a stone's throw away from the Fountain at Forsyth Park, this gorgeous studio apartment is also a short walk from other Savannah attractions, such as: Mrs. Wilkes Dining Room, shopSCAD, and Alex Raskin Antiques. Head North towards the river for a romantic promenade through the squares. Be sure to stop at our favorite local spots along the way, including: Adam Turoni Chocolates, Collins Quarter, and The Paris Market.
What is parking like for this home?
Parking for this home is on-street and metered, which is enforced by the City of Savannah from Monday to Friday, 8am to 5pm. Guests are encouraged to either purchase a pre-paid parking pass from the Savannah Visitor Center, or park on a nearby non-metered street. Guests should be aware of the posted Sweep Zone signs.
Sleeping Configuration:
Bedroom 1: Queen Size Bed
Unit 2A SVR-02069
Dates
Price
11/26/20 - 11/29/20

$144

/nt

11/30/20 - 12/02/20

$82

/nt

11/30/20 - 12/02/20

$82

/nt

12/03/20 - 12/06/20

$98

/nt

12/07/20 - 12/09/20

$72

/nt

12/07/20 - 12/09/20

$72

/nt

12/10/20 - 12/13/20

$100

/nt

12/14/20 - 12/16/20

$72

/nt

12/14/20 - 12/16/20

$72

/nt

12/17/20 - 12/20/20

$98

/nt

12/21/20 - 12/23/20

$98

/nt

12/21/20 - 12/23/20

$98

/nt

12/24/20 - 12/27/20

$124

/nt

12/28/20 - 12/30/20

$114

/nt

12/28/20 - 12/30/20

$114

/nt

12/31/20 - 01/03/21

$164

/nt

01/04/21 - 01/06/21

$82

/nt

01/04/21 - 01/06/21

$82

/nt

01/07/21 - 01/10/21

$98

/nt

01/11/21 - 01/13/21

$71

/nt

01/11/21 - 01/13/21

$71

/nt

01/14/21 - 01/17/21

$124

/nt

01/18/21 - 01/20/21

$71

/nt

01/18/21 - 01/20/21

$71

/nt

01/21/21 - 01/24/21

$88

/nt

01/25/21 - 01/27/21

$76

/nt

01/25/21 - 01/27/21

$76

/nt

01/28/21 - 01/31/21

$88

/nt

02/01/21 - 02/03/21

$72

/nt

02/01/21 - 02/03/21

$72

/nt

02/04/21 - 02/07/21

$98

/nt

02/08/21 - 02/10/21

$72

/nt

02/08/21 - 02/10/21

$72

/nt

02/11/21 - 02/14/21

$144

/nt

02/15/21 - 02/17/21

$88

/nt

02/15/21 - 02/17/21

$88

/nt

02/18/21 - 02/21/21

$104

/nt

02/22/21 - 02/24/21

$94

/nt

02/22/21 - 02/24/21

$94

/nt

02/25/21 - 02/28/21

$114

/nt

03/01/21 - 03/03/21

$94

/nt

03/01/21 - 03/03/21

$94

/nt

03/04/21 - 03/07/21

$144

/nt

03/08/21 - 03/10/21

$98

/nt

03/08/21 - 03/10/21

$98

/nt

03/11/21 - 03/14/21

$144

/nt

03/15/21 - 03/17/21

$344

/nt

03/15/21 - 03/17/21

$344

/nt

03/18/21 - 03/21/21

$364

/nt

03/22/21 - 03/24/21

$98

/nt

03/22/21 - 03/24/21

$98

/nt

03/25/21 - 03/28/21

$164

/nt

03/29/21 - 03/31/21

$98

/nt

03/29/21 - 03/31/21

$98

/nt

04/01/21 - 04/04/21

$144

/nt

04/05/21 - 04/07/21

$104

/nt

04/05/21 - 04/07/21

$104

/nt

04/08/21 - 04/11/21

$144

/nt

04/12/21 - 04/14/21

$98

/nt

04/12/21 - 04/14/21

$98

/nt

04/15/21 - 04/18/21

$144

/nt

04/19/21 - 04/21/21

$98

/nt

04/19/21 - 04/21/21

$98

/nt

04/22/21 - 04/25/21

$144

/nt

04/26/21 - 04/28/21

$84

/nt

04/26/21 - 04/28/21

$84

/nt

04/29/21 - 05/02/21

$144

/nt

05/03/21 - 05/05/21

$84

/nt

05/03/21 - 05/05/21

$84

/nt

05/06/21 - 05/09/21

$144

/nt

05/10/21 - 05/12/21

$84

/nt

05/10/21 - 05/12/21

$84

/nt

05/13/21 - 05/16/21

$144

/nt

05/17/21 - 05/19/21

$104

/nt

05/17/21 - 05/19/21

$104

/nt

05/20/21 - 05/23/21

$144

/nt

05/24/21 - 05/26/21

$108

/nt

05/24/21 - 05/26/21

$108

/nt

05/27/21 - 05/30/21

$148

/nt

05/31/21 - 06/02/21

$108

/nt

05/31/21 - 06/02/21

$108

/nt

06/03/21 - 06/06/21

$144

/nt

06/07/21 - 06/09/21

$58

/nt

06/07/21 - 06/09/21

$58

/nt

06/10/21 - 06/13/21

$102

/nt

06/14/21 - 06/16/21

$58

/nt

06/14/21 - 06/16/21

$58

/nt

06/17/21 - 06/20/21

$102

/nt

06/21/21 - 06/23/21

$68

/nt

06/21/21 - 06/23/21

$68

/nt

06/24/21 - 06/27/21

$102

/nt

06/28/21 - 06/30/21

$68

/nt

06/28/21 - 06/30/21

$68

/nt

07/01/21 - 07/04/21

$124

/nt

07/05/21 - 07/07/21

$88

/nt

07/05/21 - 07/07/21

$88

/nt

07/08/21 - 07/11/21

$102

/nt

07/12/21 - 07/14/21

$88

/nt

07/12/21 - 07/14/21

$88

/nt

07/15/21 - 07/18/21

$102

/nt

07/19/21 - 07/21/21

$88

/nt

07/19/21 - 07/21/21

$88

/nt

07/22/21 - 07/25/21

$102

/nt

07/26/21 - 07/28/21

$82

/nt

07/26/21 - 07/28/21

$82

/nt

07/29/21 - 08/01/21

$102

/nt

08/02/21 - 08/04/21

$82

/nt

08/02/21 - 08/04/21

$82

/nt

08/05/21 - 08/08/21

$104

/nt

08/09/21 - 08/11/21

$82

/nt

08/09/21 - 08/11/21

$82

/nt

08/12/21 - 08/15/21

$98

/nt

08/16/21 - 08/18/21

$82

/nt

08/16/21 - 08/18/21

$82

/nt

08/19/21 - 08/22/21

$104

/nt

08/23/21 - 08/25/21

$88

/nt

08/23/21 - 08/25/21

$88

/nt

08/26/21 - 08/29/21

$104

/nt

08/30/21 - 09/01/21

$82

/nt

08/30/21 - 09/01/21

$82

/nt

09/02/21 - 09/05/21

$124

/nt

09/06/21 - 09/08/21

$104

/nt

09/06/21 - 09/08/21

$104

/nt

09/09/21 - 09/12/21

$108

/nt

09/13/21 - 09/15/21

$72

/nt

09/13/21 - 09/15/21

$72

/nt

09/16/21 - 09/19/21

$108

/nt

09/20/21 - 09/22/21

$82

/nt

09/20/21 - 09/22/21

$82

/nt

09/23/21 - 09/26/21

$108

/nt

09/27/21 - 09/29/21

$84

/nt

09/27/21 - 09/29/21

$84

/nt

09/30/21 - 10/03/21

$124

/nt

10/04/21 - 10/06/21

$88

/nt

10/04/21 - 10/06/21

$88

/nt

10/07/21 - 10/10/21

$124

/nt

10/11/21 - 10/13/21

$74

/nt

10/11/21 - 10/13/21

$74

/nt

10/14/21 - 10/17/21

$124

/nt

10/18/21 - 10/20/21

$74

/nt

10/18/21 - 10/20/21

$74

/nt

10/21/21 - 10/24/21

$124

/nt

10/25/21 - 10/27/21

$74

/nt

10/25/21 - 10/27/21

$74

/nt

10/28/21 - 10/31/21

$124

/nt

11/01/21 - 11/03/21

$74

/nt

11/01/21 - 11/03/21

$74

/nt

11/04/21 - 11/07/21

$144

/nt

11/08/21 - 11/10/21

$74

/nt

11/08/21 - 11/10/21

$74

/nt

11/11/21 - 11/14/21

$144

/nt

11/15/21 - 11/17/21

$74

/nt

11/15/21 - 11/17/21

$74

/nt