Available Specials
There are no specials currently available for booking. Please check back soon for special offers and
sign up for our email newsletter
[2]
to receive occasional emails with new specials.
AMENITY
king
queen
shower
sleep sofa /futon
toilet
Flexible Refund Policies: Deluxe Suite at The Grant Boutique Hotel
Unit Code: GT2-2BD
Collections
Luxury Properties
Urban Suites Collection
The Grant Collection
GENERAL
Air Conditioning
Clothes Dryer
Elevator
Hair Dryer
Heating
Internet
Iron & Board
Linens Provided
Living Room
Towels Provided
Washing Machine
SUITABILITY
non smoking only
pets not allowed
Leave a Review
[3]
31401
Savannah
,
GA
United States
32° 4' 43.8024" N, 81° 5' 32.7192" W
Georgia US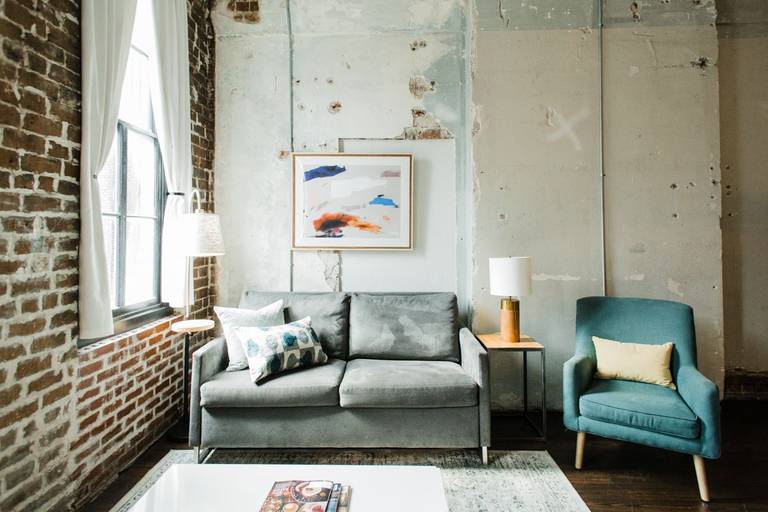 [5]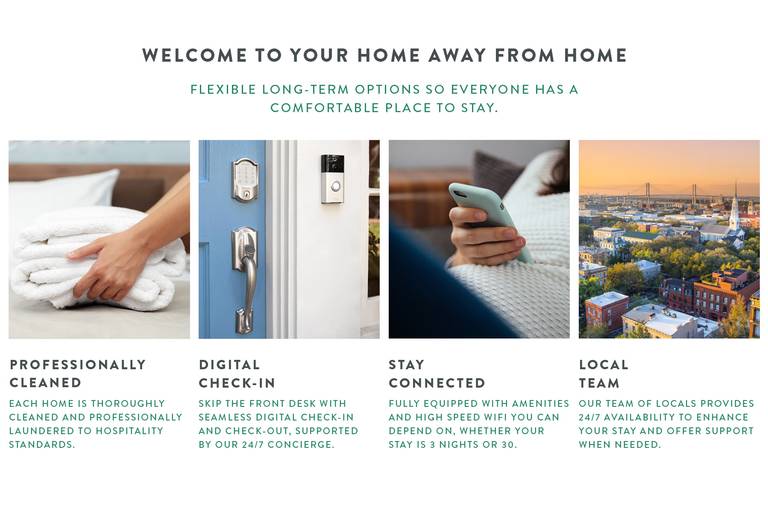 [6]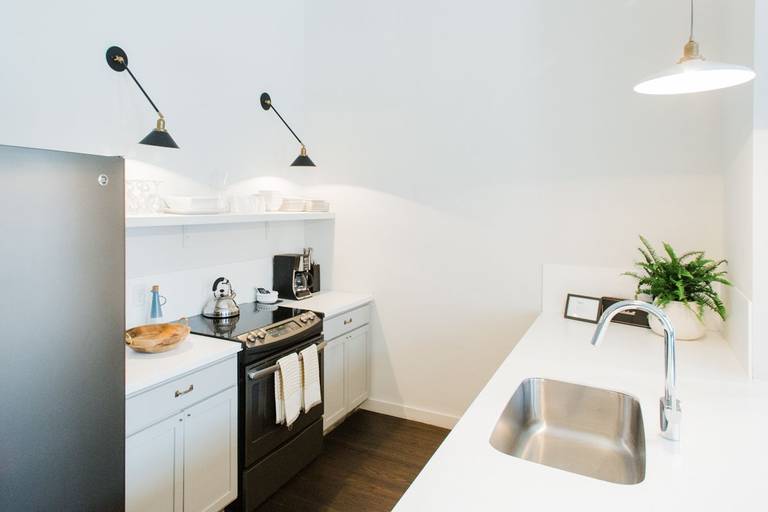 [7]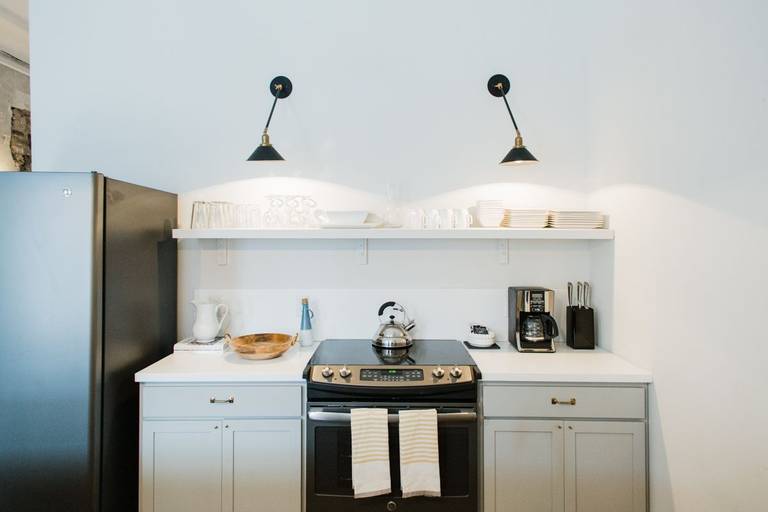 [8]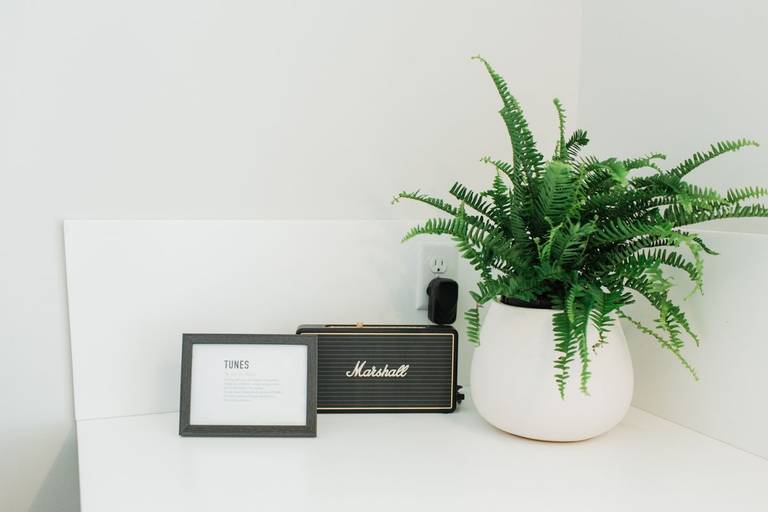 [9]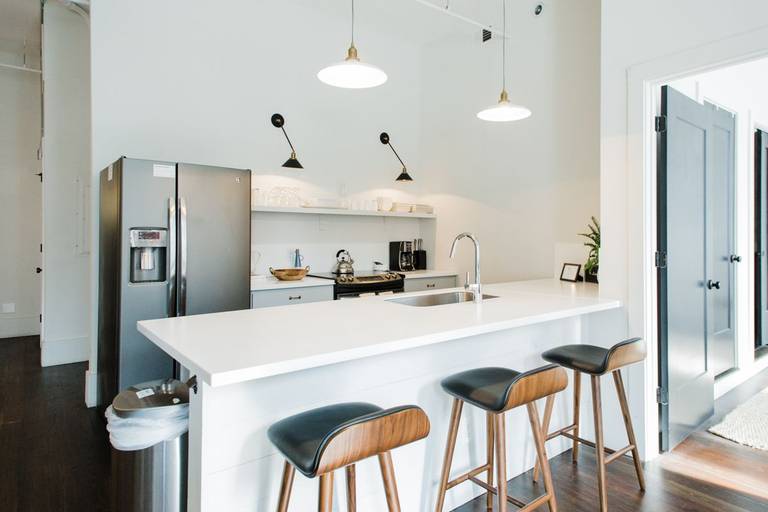 [10]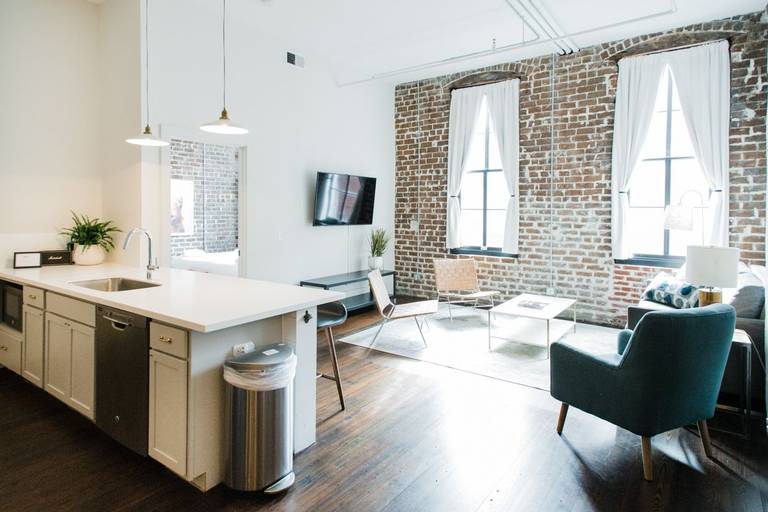 [11]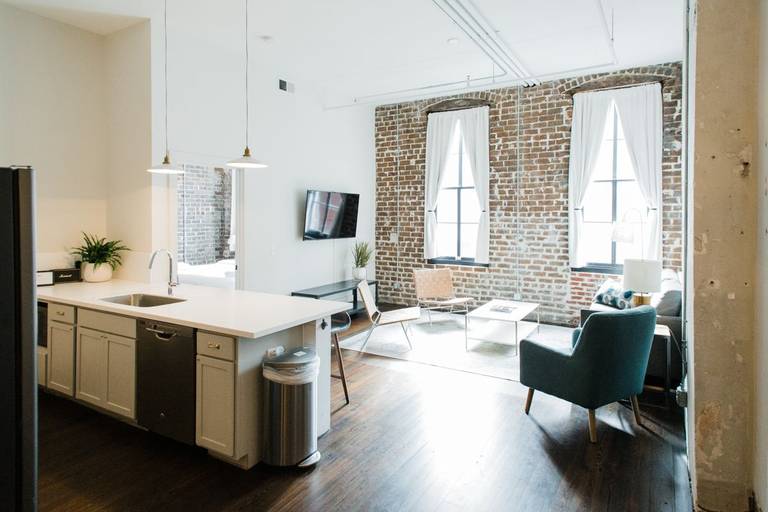 [12]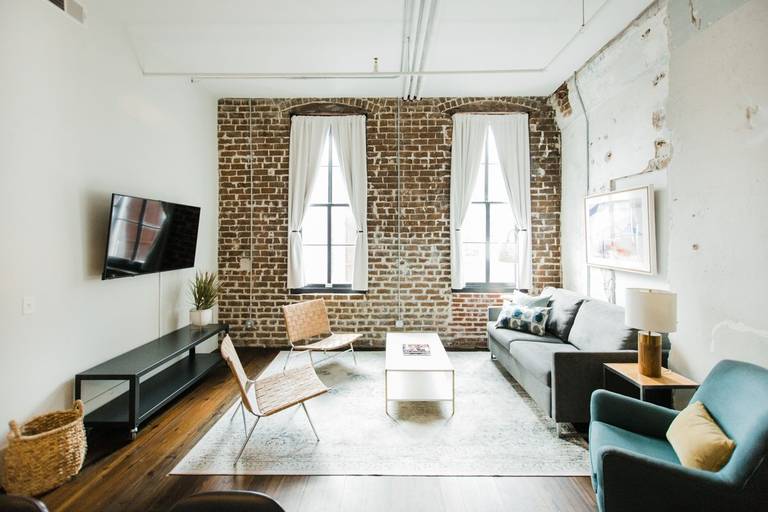 [13]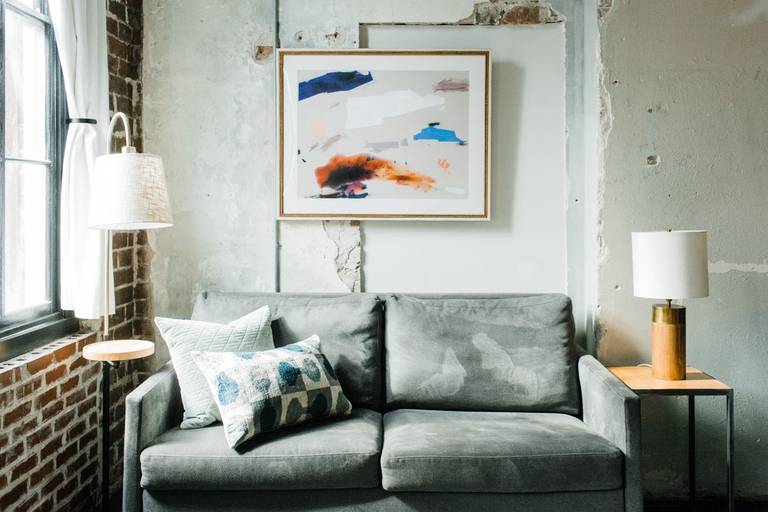 [14]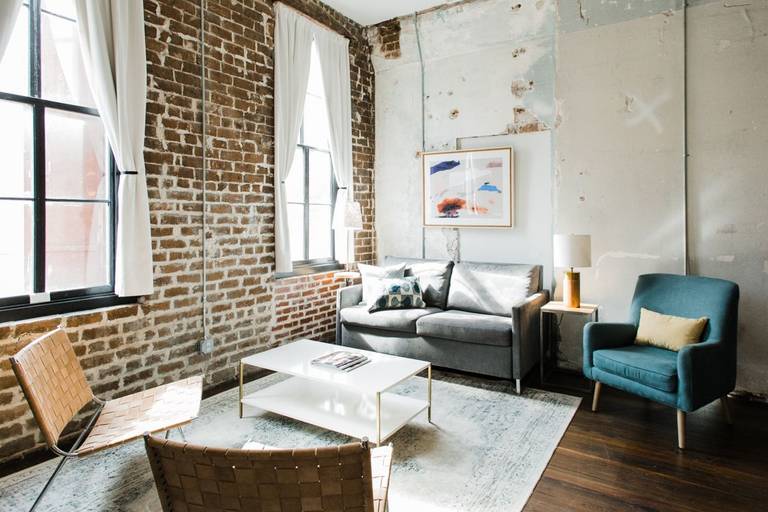 [15]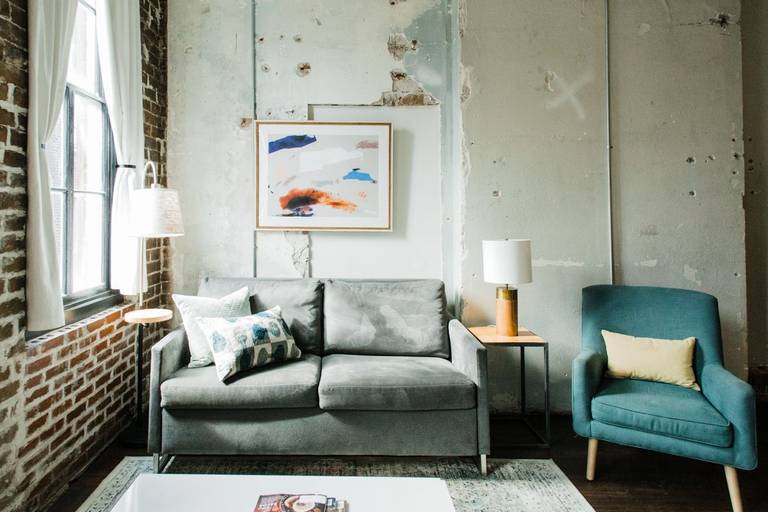 [16]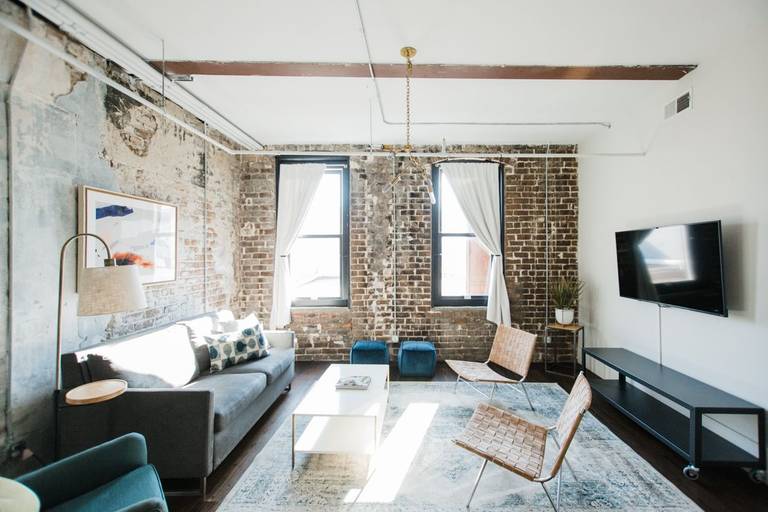 [17]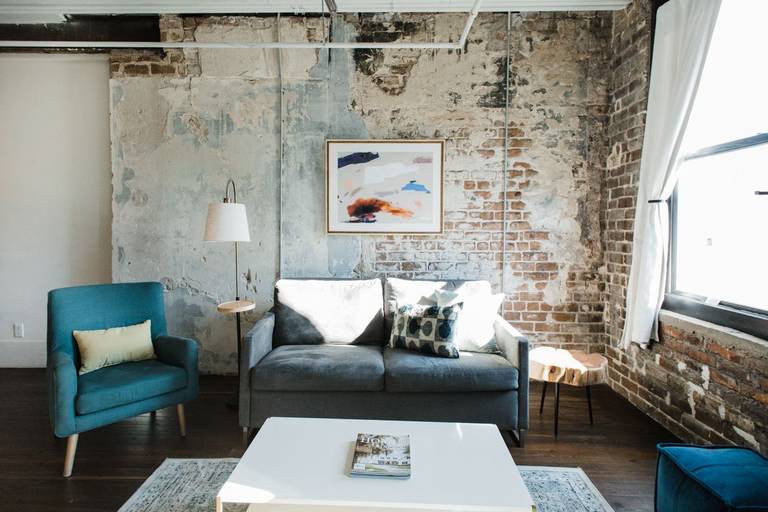 [18]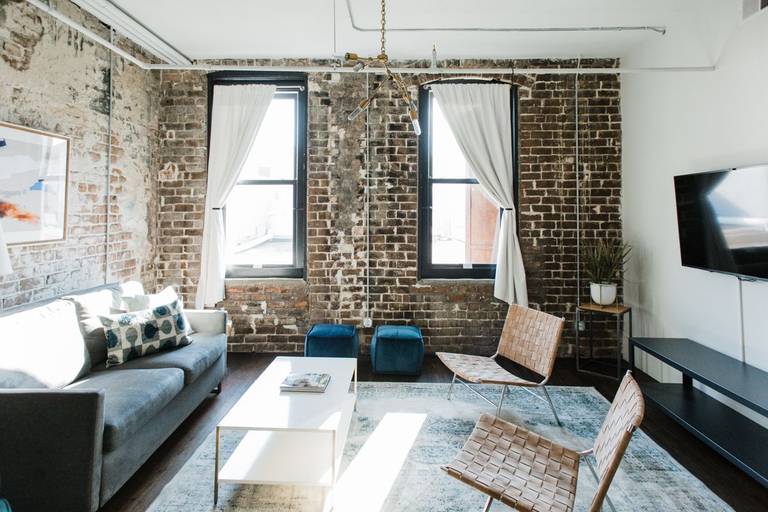 [19]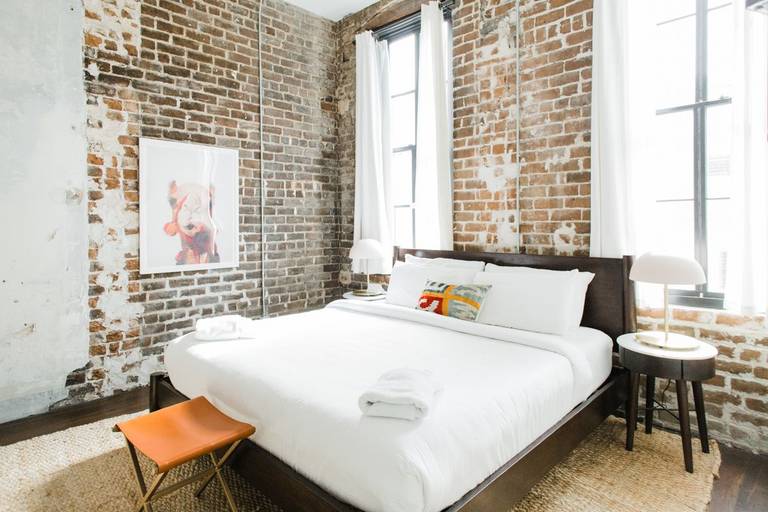 [20]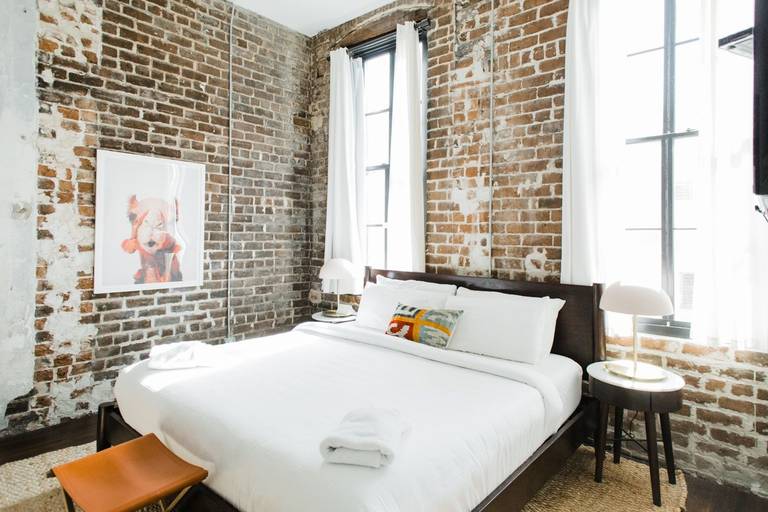 [21]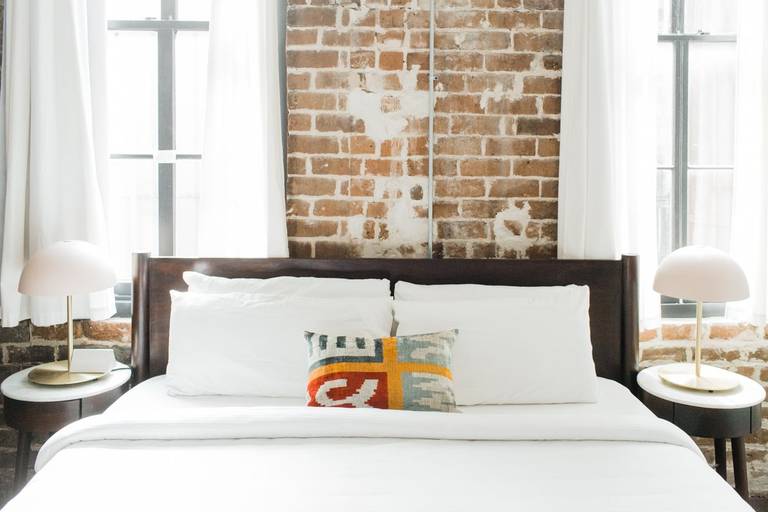 [22]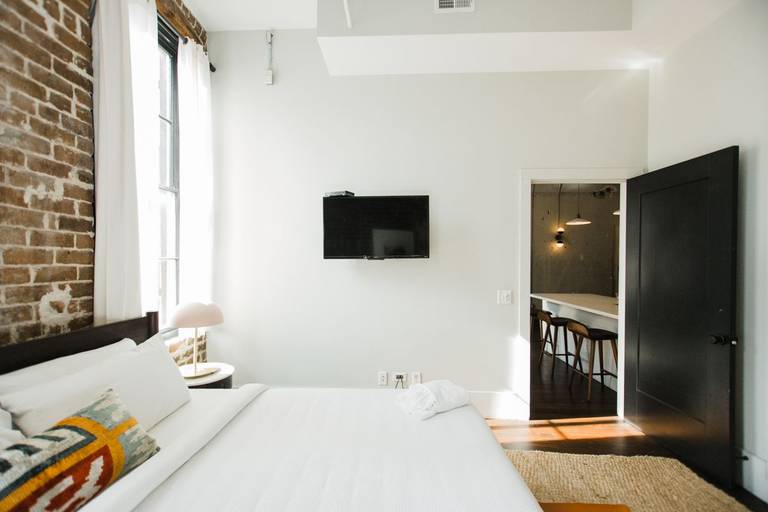 [23]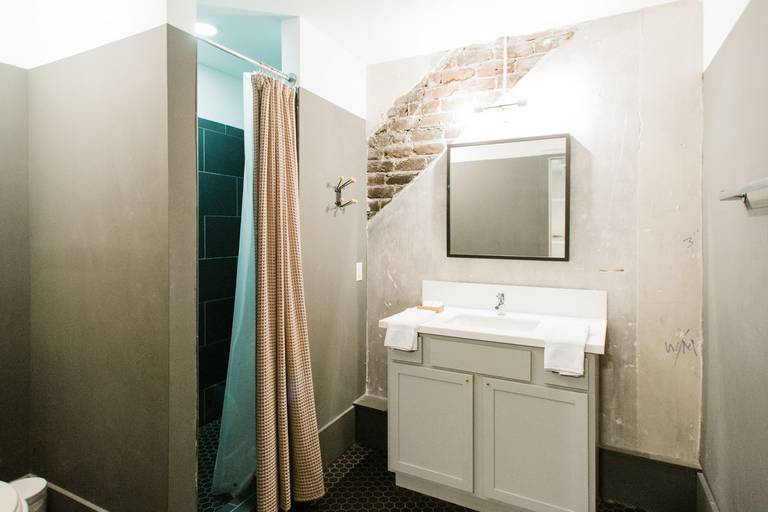 [24]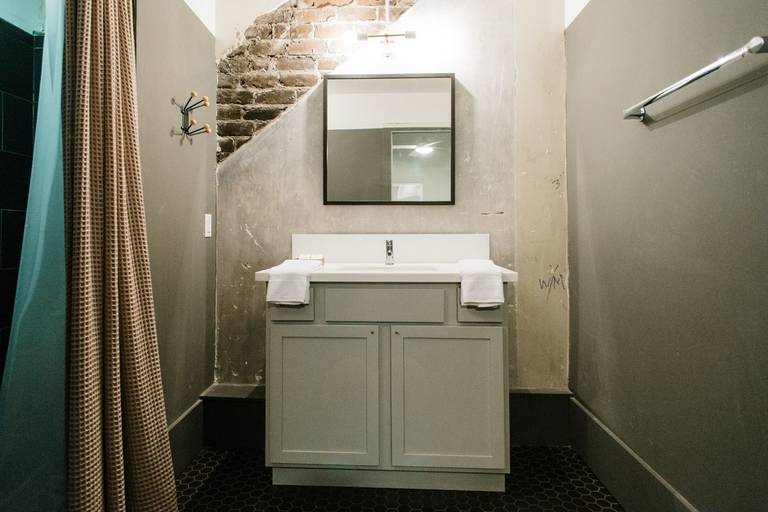 [25]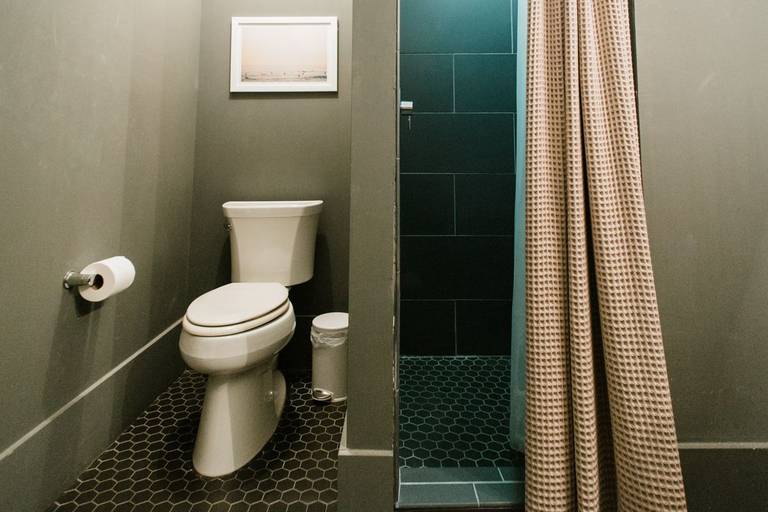 [26]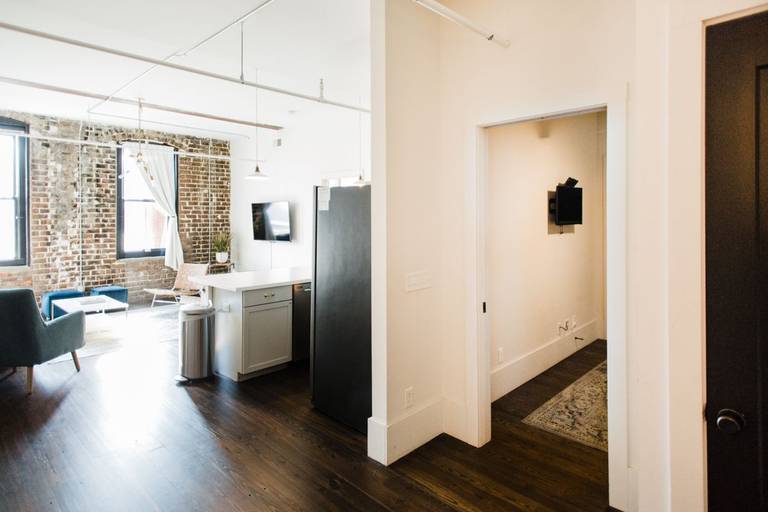 [27]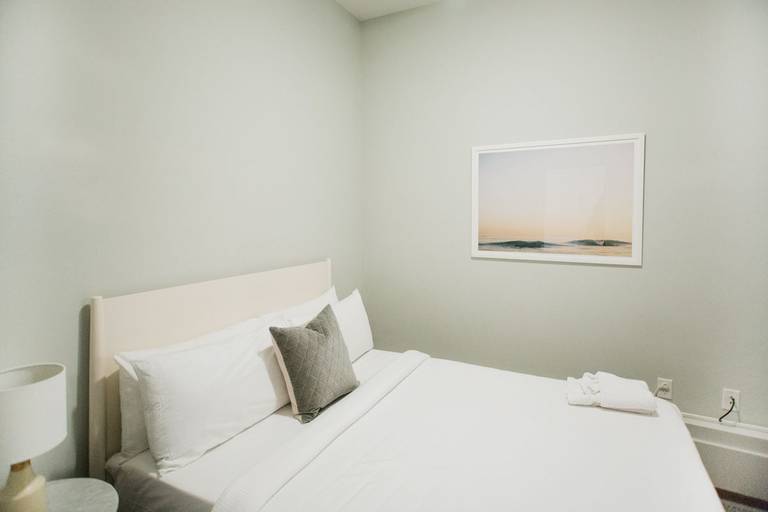 [28]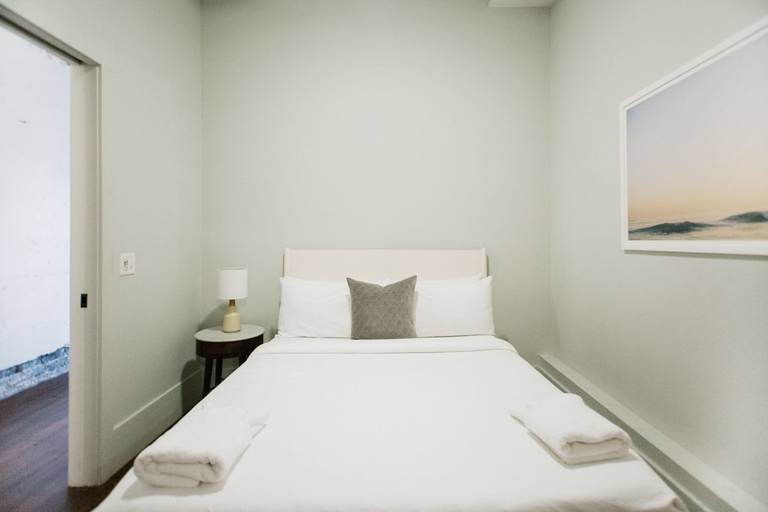 [29]
[30]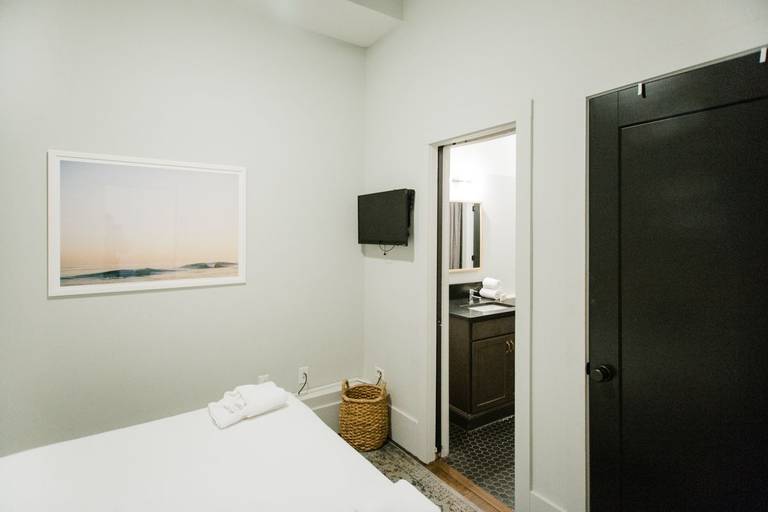 [31]
[32]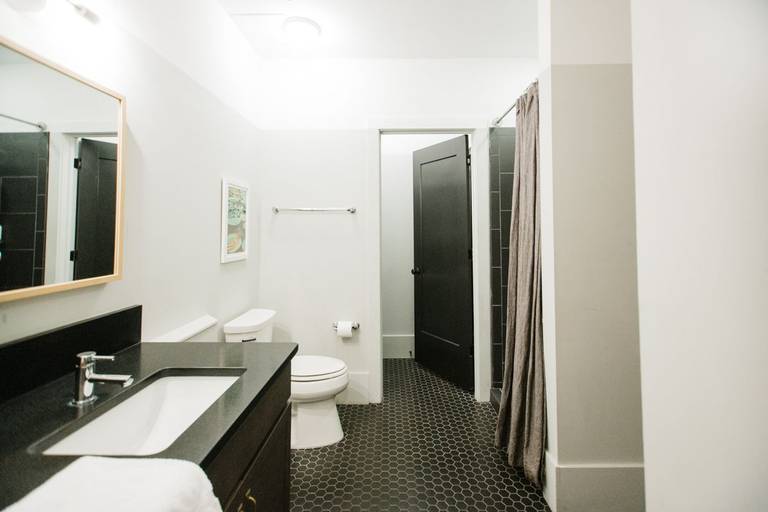 [33]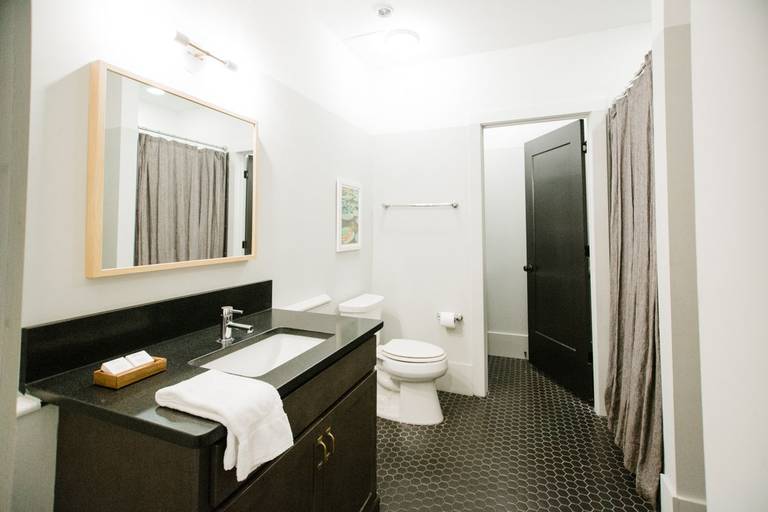 [34]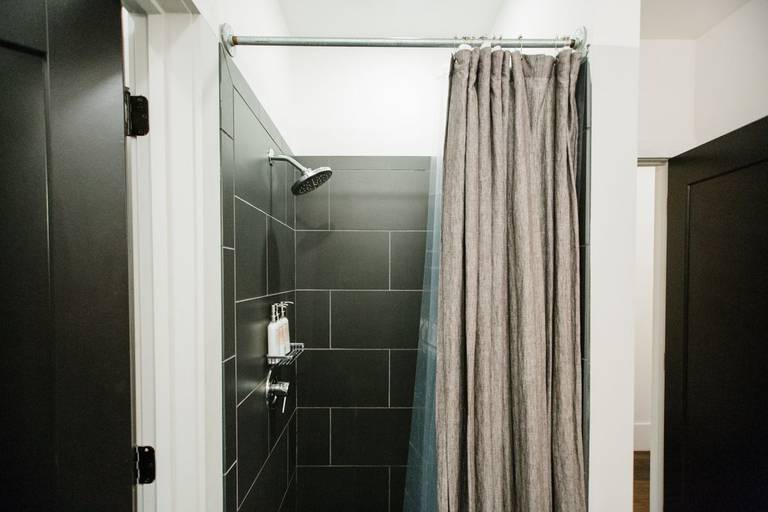 [35]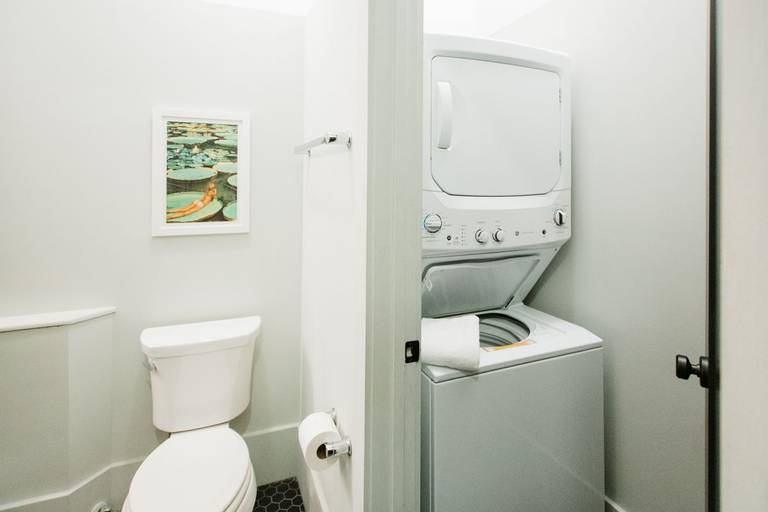 [36]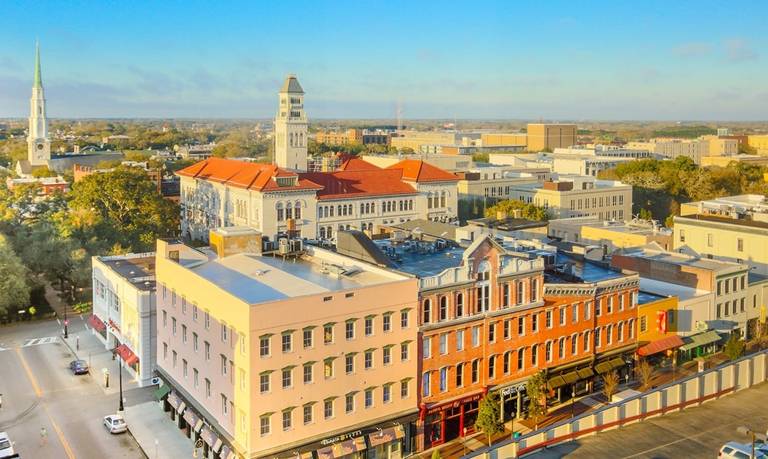 [37]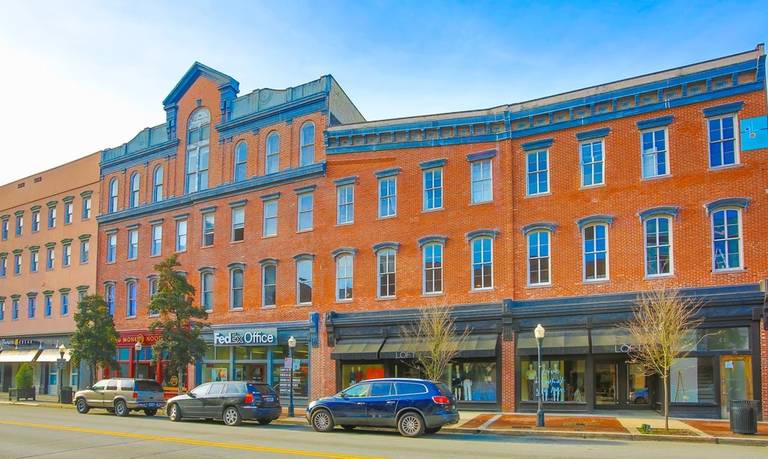 [38]
2 Bedrooms
2 Baths
Enhanced Housekeeping re: COVID-19: The health and safety of our owners, guests and staff is of utmost importance to us. We are taking extra precautions and steps to ensure that all professional housekeeping and interior property sanitation needs are not only being met, but exceeded, to ensure a hygienic environment. Specific enhanced steps taken include more commercial antibacterial cleaning products, staff wearing facial protection and gloves when in the homes, more frequent deep cleans, and continuation of our professional hospitality grade linen laundering services.
The comforts of home kicked up a notch. The 1,000-square-foot space is distinguished by hand-embroidered accent pillows, designer light fixtures, and select accessories by regional craftspeople. Or venture beyond and click over the nearby cobblestones of River Street, cocktail in hand. One private room has a king bed, the other has a queen, each with en-suite private bathrooms. With an additional queen sleeper sofa in the living area, this suite accommodates a total of 6 guests.
What if you could find more space and more character for less money? Now you can with The Grant's 2 bedroom units.
You may have to draw straws for the King Size bed, but each bedroom enjoys its own en-suite bathroom. There is an additional sleeper sofa from the American Leather Company (ranked tops in its category) for additional sleeping arrangements.
With 90% of Savannah's best dining options within a 5 minute walk you may not get much use out of the kitchen, but it is fully stocked and equipped should you choose to dine in.
If you're a little tired after a day exploring downtown (or your hands are full from a little retail skip the stairs and enjoy the elevator ride up to your unit.
Sleeping Configuration:
Bedroom 1: King Bed
Bedroom 2: Queen Bed
Living Room: Queen Sleeper Sofa
What is parking like for this home?
The Grant has on-street, metered parking which is enforced by the City of Savannah Monday through Saturday from 8am to 8pm. You have the option of feeding the meter or parking in a nearby public parking garage. We offer our guests the option to purchase parking passes for $20/night for guaranteed space in the Congress Street Parking Garage located less than 2 blocks from The Grant. Passes are first come, first served so please reach out to the Lucky team ASAP to secure your pass after booking.
SVR-00744
Dates
Price
11/26/20 - 11/29/20

$284

/nt

11/30/20 - 12/02/20

$124

/nt

11/30/20 - 12/02/20

$124

/nt

12/03/20 - 12/06/20

$144

/nt

12/07/20 - 12/09/20

$124

/nt

12/07/20 - 12/09/20

$124

/nt

12/10/20 - 12/13/20

$164

/nt

12/14/20 - 12/16/20

$124

/nt

12/14/20 - 12/16/20

$124

/nt

12/17/20 - 12/20/20

$184

/nt

12/21/20 - 12/23/20

$150

/nt

12/21/20 - 12/23/20

$150

/nt

12/24/20 - 12/27/20

$264

/nt

12/28/20 - 12/30/20

$150

/nt

12/28/20 - 12/30/20

$150

/nt

12/31/20 - 01/03/21

$284

/nt

01/04/21 - 01/06/21

$134

/nt

01/04/21 - 01/06/21

$134

/nt

01/07/21 - 01/10/21

$150

/nt

01/11/21 - 01/13/21

$134

/nt

01/11/21 - 01/13/21

$134

/nt

01/14/21 - 01/17/21

$204

/nt

01/18/21 - 01/20/21

$134

/nt

01/18/21 - 01/20/21

$134

/nt

01/21/21 - 01/24/21

$164

/nt

01/25/21 - 01/27/21

$134

/nt

01/25/21 - 01/27/21

$134

/nt

01/28/21 - 01/31/21

$144

/nt

02/01/21 - 02/03/21

$124

/nt

02/01/21 - 02/03/21

$124

/nt

02/04/21 - 02/07/21

$184

/nt

02/08/21 - 02/10/21

$134

/nt

02/08/21 - 02/10/21

$134

/nt

02/11/21 - 02/14/21

$264

/nt

02/15/21 - 02/17/21

$194

/nt

02/15/21 - 02/17/21

$194

/nt

02/18/21 - 02/21/21

$184

/nt

02/22/21 - 02/24/21

$208

/nt

02/22/21 - 02/24/21

$208

/nt

02/25/21 - 02/28/21

$184

/nt

03/01/21 - 03/03/21

$144

/nt

03/01/21 - 03/03/21

$144

/nt

03/04/21 - 03/07/21

$284

/nt

03/08/21 - 03/10/21

$184

/nt

03/08/21 - 03/10/21

$184

/nt

03/11/21 - 03/14/21

$284

/nt

03/15/21 - 03/17/21

$584

/nt

03/15/21 - 03/17/21

$584

/nt

03/18/21 - 03/21/21

$584

/nt

03/22/21 - 03/24/21

$154

/nt

03/22/21 - 03/24/21

$154

/nt

03/25/21 - 03/28/21

$304

/nt

03/29/21 - 03/31/21

$154

/nt

03/29/21 - 03/31/21

$154

/nt

04/01/21 - 04/04/21

$324

/nt

04/05/21 - 04/07/21

$184

/nt

04/05/21 - 04/07/21

$184

/nt

04/08/21 - 04/11/21

$264

/nt

04/12/21 - 04/14/21

$202

/nt

04/12/21 - 04/14/21

$202

/nt

04/15/21 - 04/18/21

$284

/nt

04/19/21 - 04/21/21

$148

/nt

04/19/21 - 04/21/21

$148

/nt

04/22/21 - 04/25/21

$284

/nt

04/26/21 - 04/28/21

$125

/nt

04/26/21 - 04/28/21

$125

/nt

04/29/21 - 05/02/21

$284

/nt

05/03/21 - 05/05/21

$125

/nt

05/03/21 - 05/05/21

$125

/nt

05/06/21 - 05/09/21

$284

/nt

05/10/21 - 05/12/21

$125

/nt

05/10/21 - 05/12/21

$125

/nt

05/13/21 - 05/16/21

$284

/nt

05/17/21 - 05/19/21

$184

/nt

05/17/21 - 05/19/21

$184

/nt

05/20/21 - 05/23/21

$324

/nt

05/24/21 - 05/26/21

$224

/nt

05/24/21 - 05/26/21

$224

/nt

05/27/21 - 05/30/21

$324

/nt

05/31/21 - 06/02/21

$224

/nt

05/31/21 - 06/02/21

$224

/nt

06/03/21 - 06/06/21

$284

/nt

06/07/21 - 06/09/21

$114

/nt

06/07/21 - 06/09/21

$114

/nt

06/10/21 - 06/13/21

$184

/nt

06/14/21 - 06/16/21

$114

/nt

06/14/21 - 06/16/21

$114

/nt

06/17/21 - 06/20/21

$184

/nt

06/21/21 - 06/23/21

$124

/nt

06/21/21 - 06/23/21

$124

/nt

06/24/21 - 06/27/21

$184

/nt

06/28/21 - 06/30/21

$124

/nt

06/28/21 - 06/30/21

$124

/nt

07/01/21 - 07/04/21

$244

/nt

07/05/21 - 07/07/21

$144

/nt

07/05/21 - 07/07/21

$144

/nt

07/08/21 - 07/11/21

$184

/nt

07/12/21 - 07/14/21

$144

/nt

07/12/21 - 07/14/21

$144

/nt

07/15/21 - 07/18/21

$144

/nt

07/19/21 - 07/21/21

$124

/nt

07/19/21 - 07/21/21

$124

/nt

07/22/21 - 07/25/21

$184

/nt

07/26/21 - 07/28/21

$115

/nt

07/26/21 - 07/28/21

$115

/nt

07/29/21 - 08/01/21

$184

/nt

08/02/21 - 08/04/21

$144

/nt

08/02/21 - 08/04/21

$144

/nt

08/05/21 - 08/08/21

$184

/nt

08/09/21 - 08/11/21

$124

/nt

08/09/21 - 08/11/21

$124

/nt

08/12/21 - 08/15/21

$164

/nt

08/16/21 - 08/18/21

$144

/nt

08/16/21 - 08/18/21

$144

/nt

08/19/21 - 08/22/21

$184

/nt

08/23/21 - 08/25/21

$135

/nt

08/23/21 - 08/25/21

$135

/nt

08/26/21 - 08/29/21

$184

/nt

08/30/21 - 09/01/21

$144

/nt

08/30/21 - 09/01/21

$144

/nt

09/02/21 - 09/05/21

$244

/nt

09/06/21 - 09/08/21

$164

/nt

09/06/21 - 09/08/21

$164

/nt

09/09/21 - 09/12/21

$204

/nt

09/13/21 - 09/15/21

$145

/nt

09/13/21 - 09/15/21

$145

/nt

09/16/21 - 09/19/21

$204

/nt

09/20/21 - 09/22/21

$145

/nt

09/20/21 - 09/22/21

$145

/nt

09/23/21 - 09/26/21

$204

/nt

09/27/21 - 09/29/21

$164

/nt

09/27/21 - 09/29/21

$164

/nt

09/30/21 - 10/03/21

$204

/nt

10/04/21 - 10/06/21

$134

/nt

10/04/21 - 10/06/21

$134

/nt

10/07/21 - 10/10/21

$204

/nt

10/11/21 - 10/13/21

$128

/nt

10/11/21 - 10/13/21

$128

/nt

10/14/21 - 10/17/21

$204

/nt

10/18/21 - 10/20/21

$128

/nt

10/18/21 - 10/20/21

$128

/nt

10/21/21 - 10/24/21

$204

/nt

10/25/21 - 10/27/21

$128

/nt

10/25/21 - 10/27/21

$128

/nt

10/28/21 - 10/31/21

$204

/nt

11/01/21 - 11/03/21

$128

/nt

11/01/21 - 11/03/21

$128

/nt

11/04/21 - 11/07/21

$284

/nt

11/08/21 - 11/10/21

$99

/nt

11/08/21 - 11/10/21

$99

/nt

11/11/21 - 11/14/21

$204

/nt

11/15/21 - 11/17/21

$124

/nt

11/15/21 - 11/17/21

$124

/nt