Available Specials
There are no specials currently available for booking. Please check back soon for special offers and
sign up for our email newsletter
[2]
to receive occasional emails with new specials.
Flexible Refund Policies: George Washington stayed here in 1791!
Unit Code: GENERAL
GENERAL
Air Conditioning
Clothes Dryer
Elevator
Hair Dryer
Heating
Internet
Iron & Board
Linens Provided
Living Room
Parking
Towels Provided
Washing Machine
SUITABILITY
non smoking only
pets not allowed
Leave a Review
[3]
Amazing home for family wedding
Reviewed on 2020-01-17 by Michael P. from United States
Updated on 2020-01-17
Services from rental manager
Cleanliness
Location
Property condition
This home was truly stunning and beautifully. We flew our family in for our daughter's wedding and this was the perfect family home base for us. We could walk to our events at Husk and Collins Quarter and we were a short Uber ride to the venue but probably could have walked there too. There was more parking than we ever would ever need. The history was so fun to share. Our guests couldn't stop commenting on how much they loved their bathrooms! We hope to have the occasion to rent this home in the future. Would highly recommend this team and the Lucky crew we met during our stay.
Thanks for leaving us such a wonderful review. We are thrilled that you loved your experience; our staff will definitely be happy to read what you wrote. We put customer experience and satisfaction as our priority. Thank you for your kind words and we look forward to seeing you again.
110 East Oglethorpe Avenue
31401
Savannah
,
GA
United States
32° 4' 36.0084" N, 81° 5' 28.5072" W
Georgia US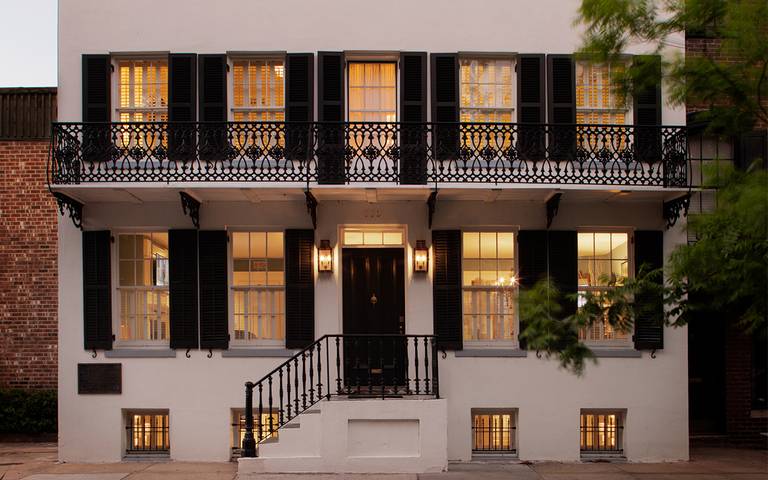 [5]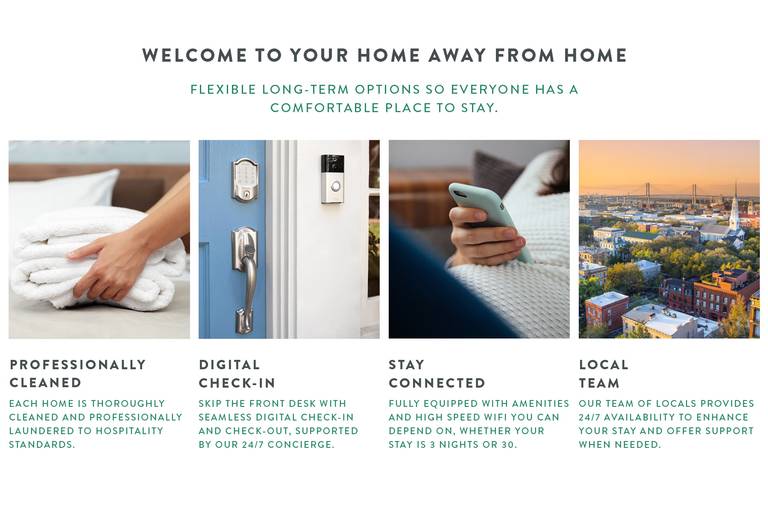 [6]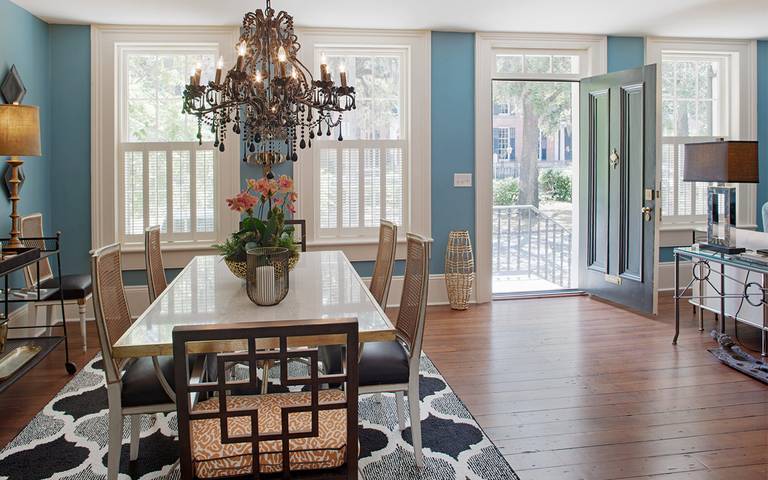 [7]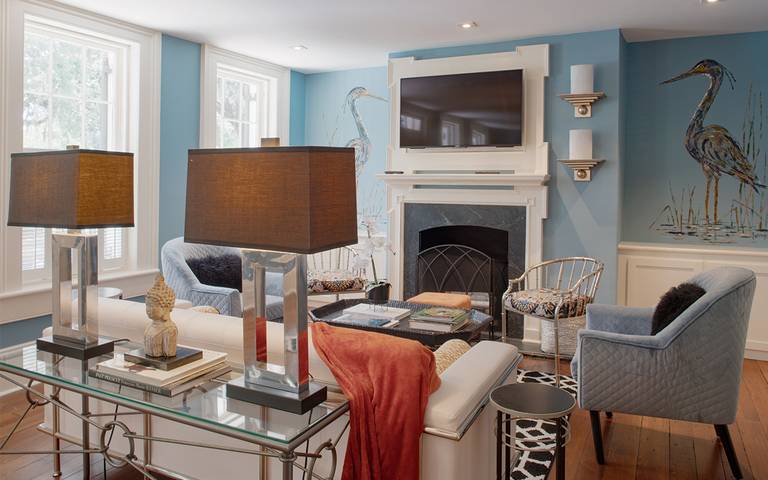 [8]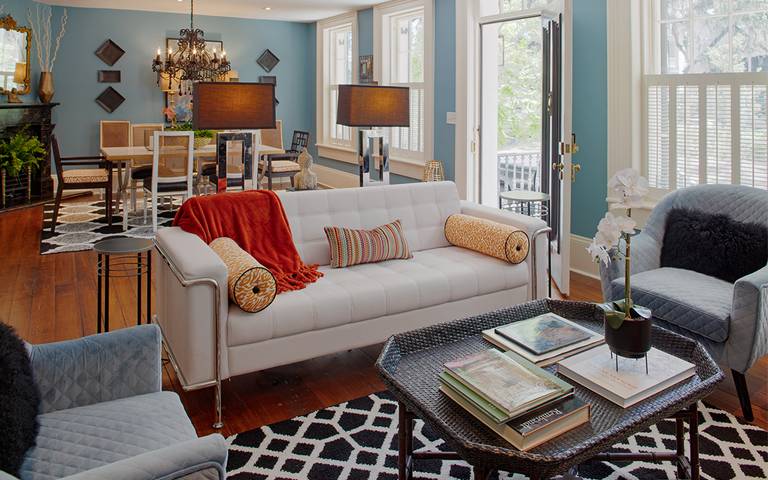 [9]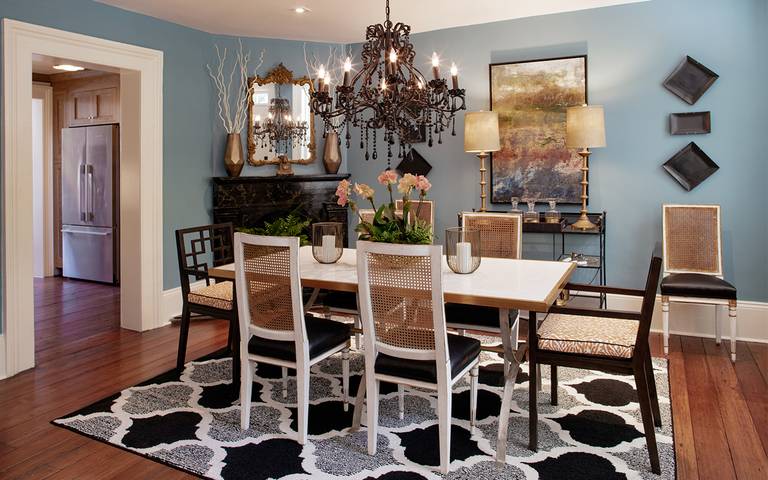 [10]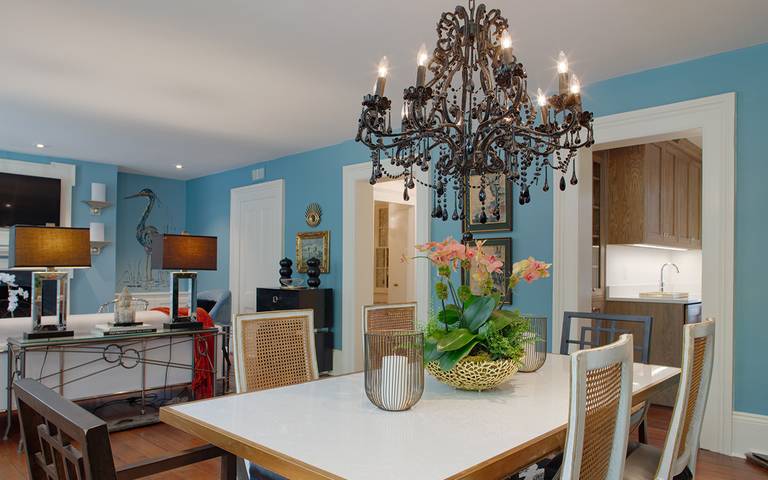 [11]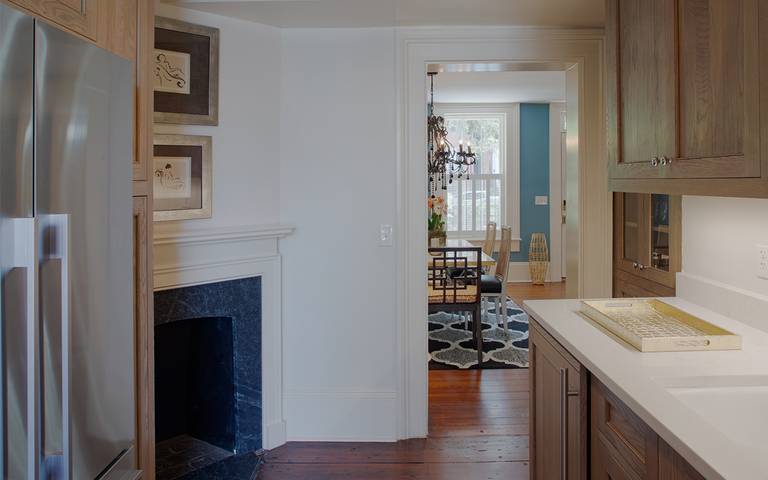 [12]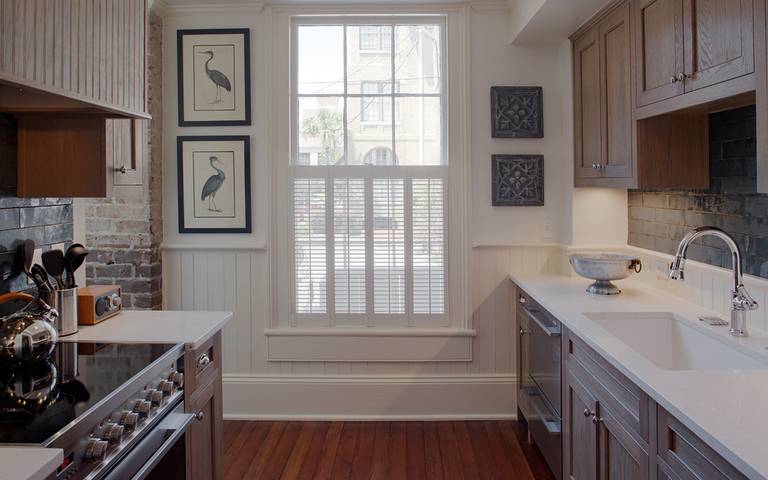 [13]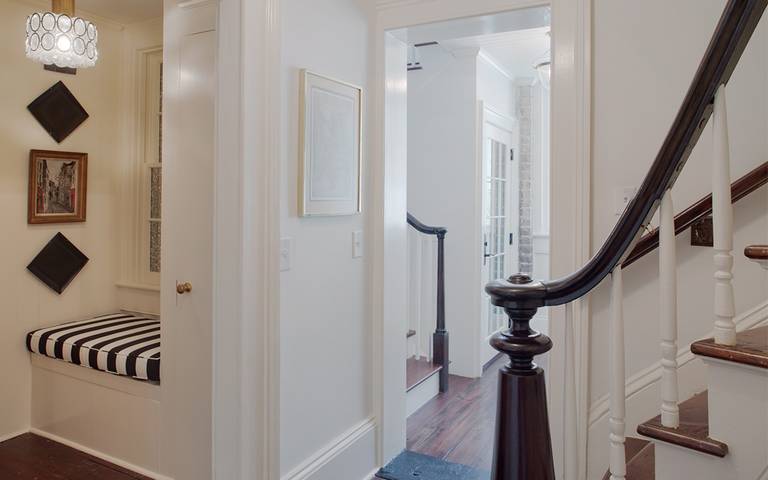 [14]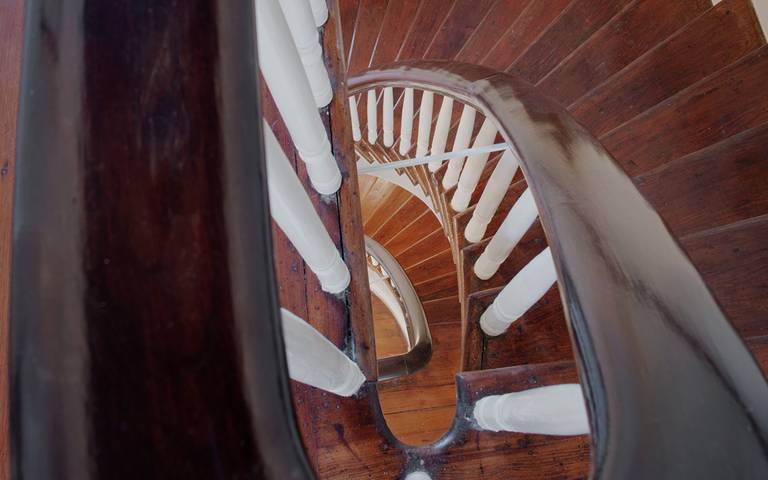 [15]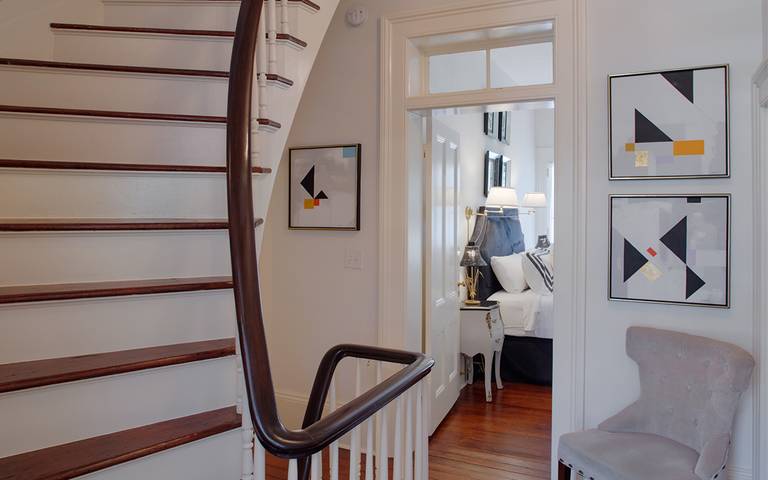 [16]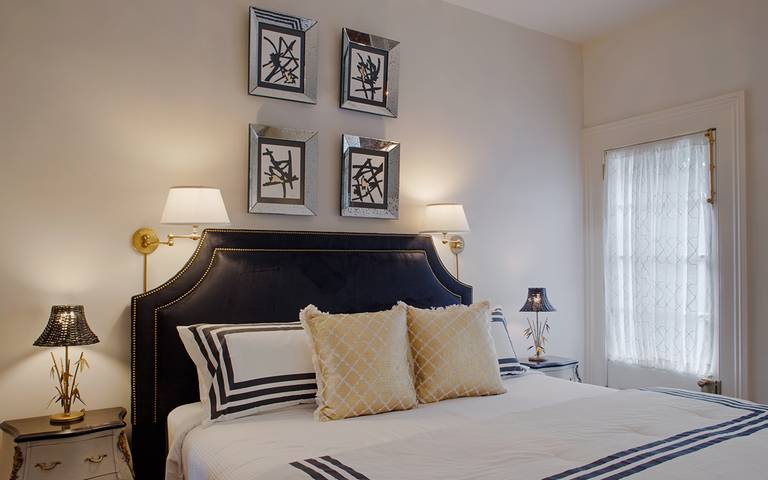 [17]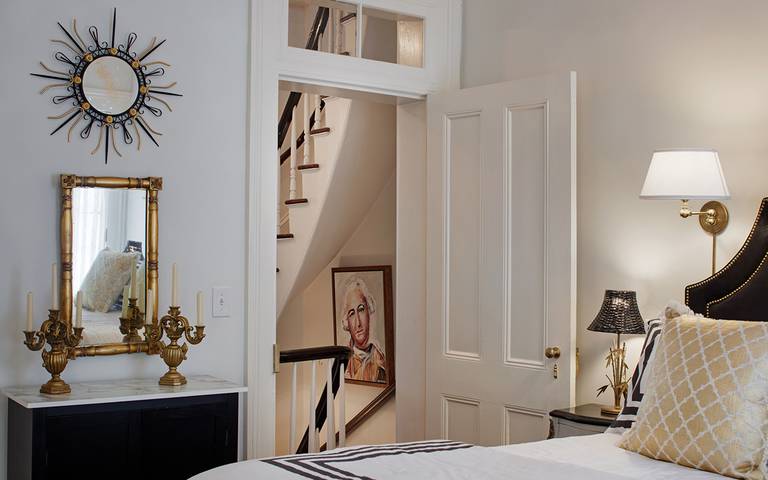 [18]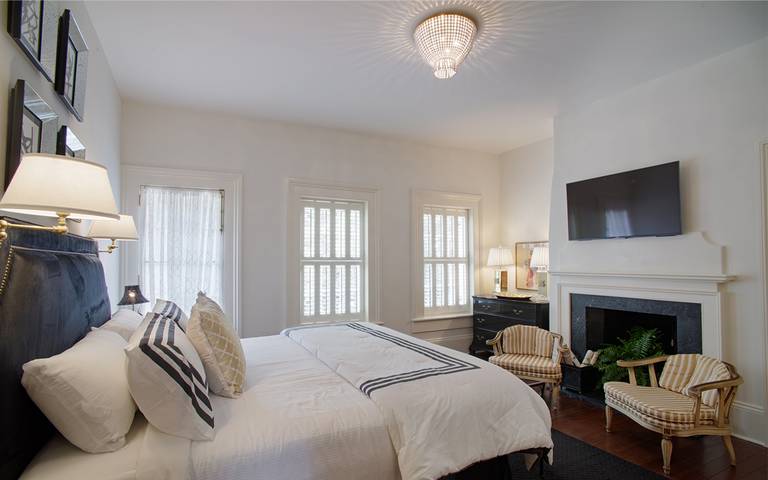 [19]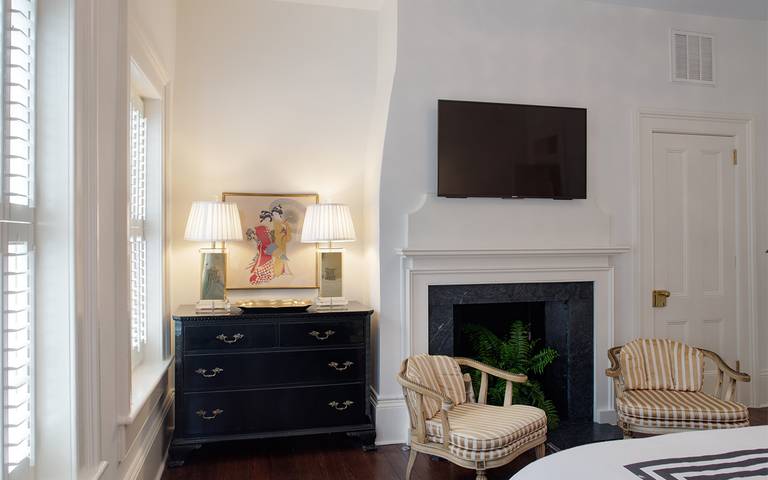 [20]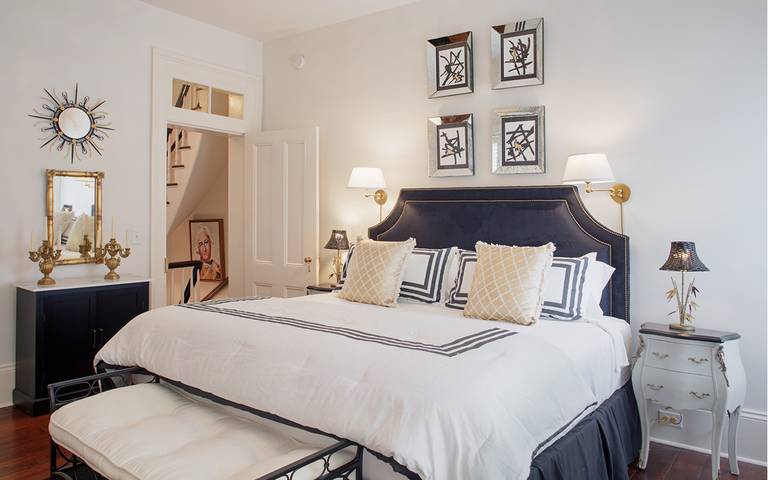 [21]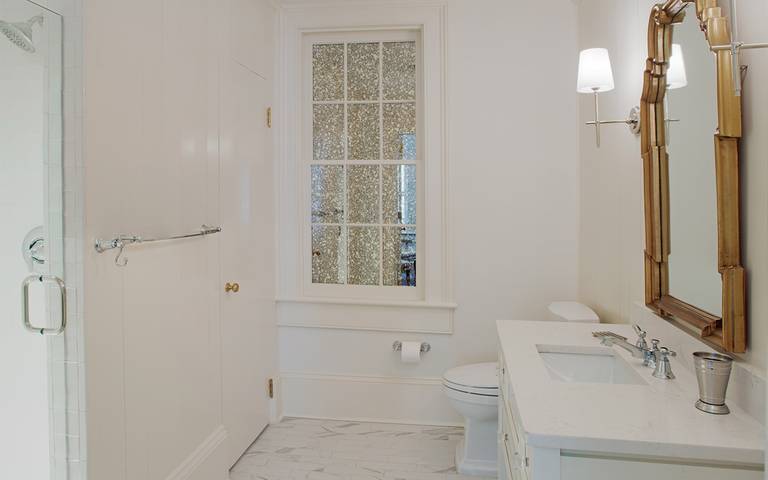 [22]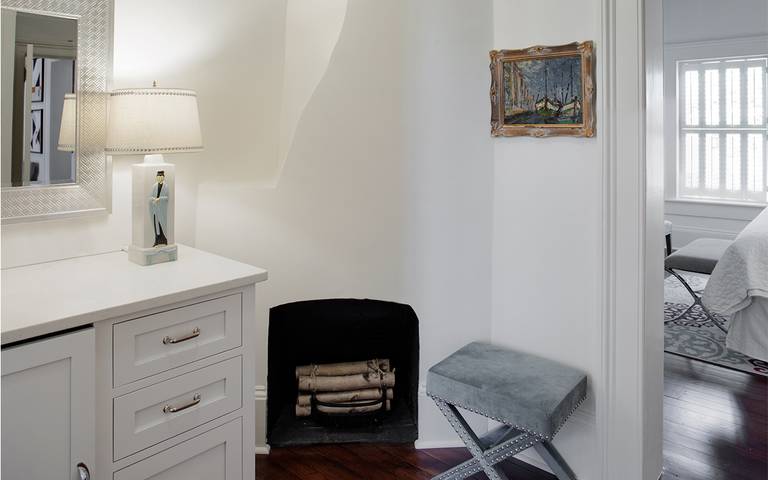 [23]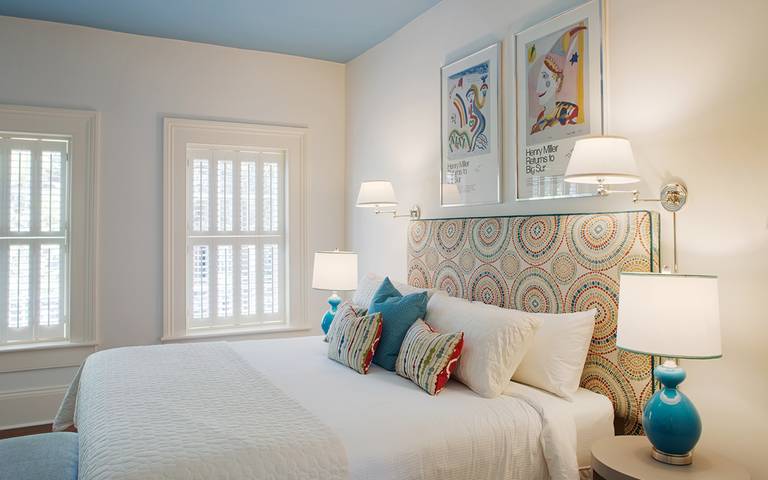 [24]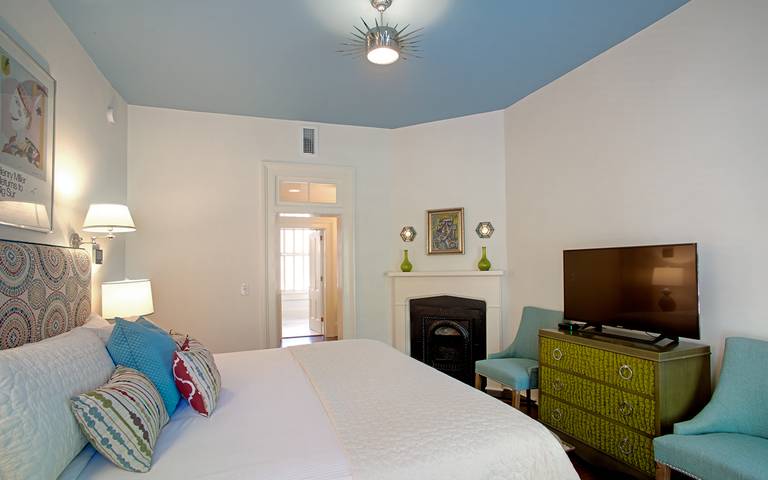 [25]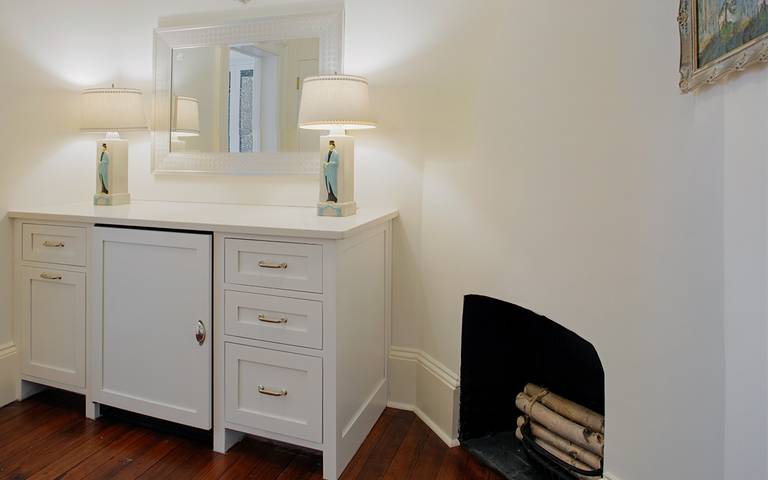 [26]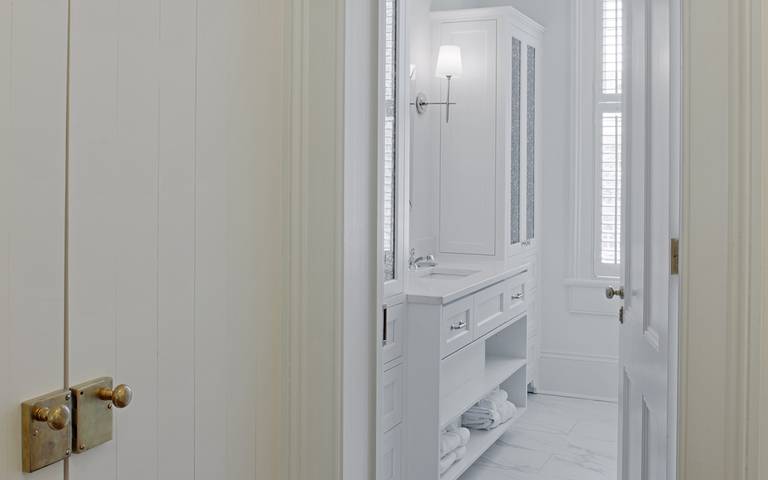 [27]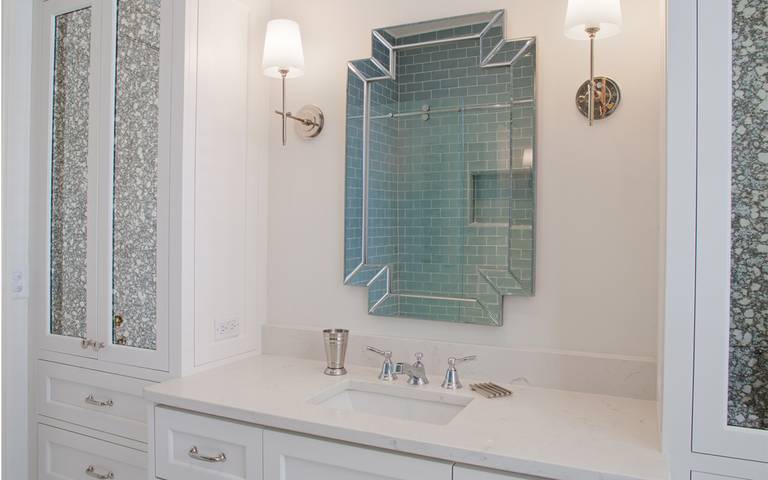 [28]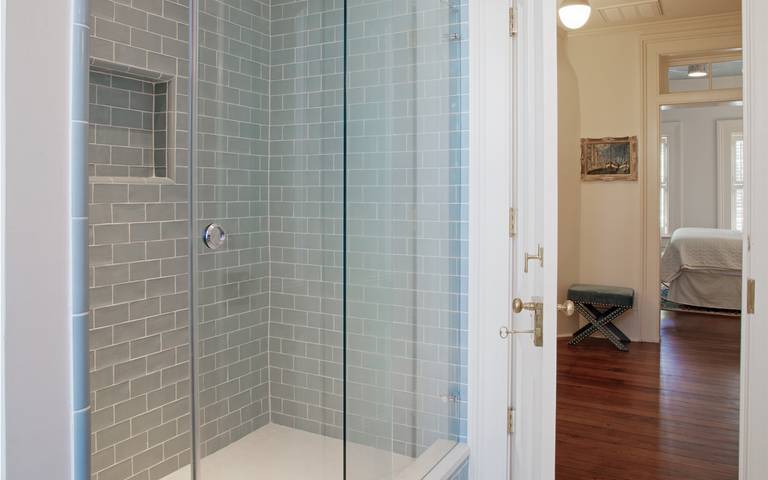 [29]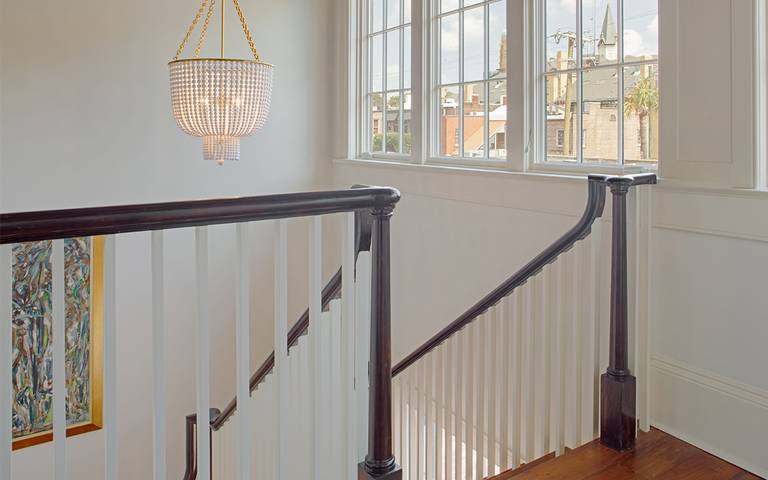 [30]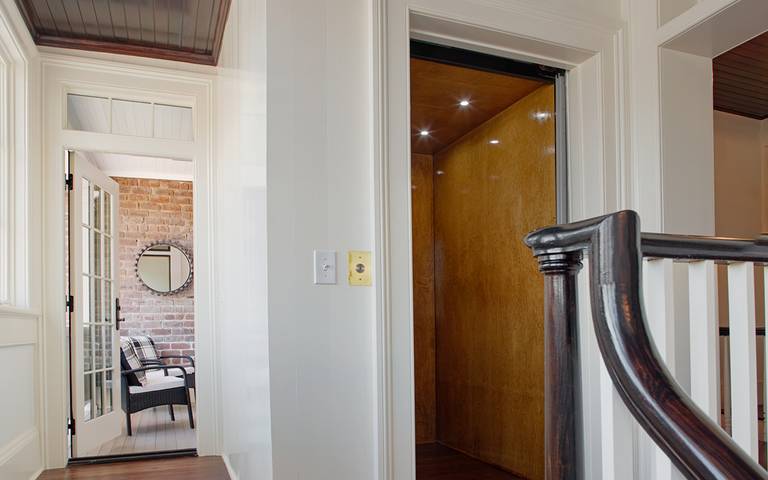 [31]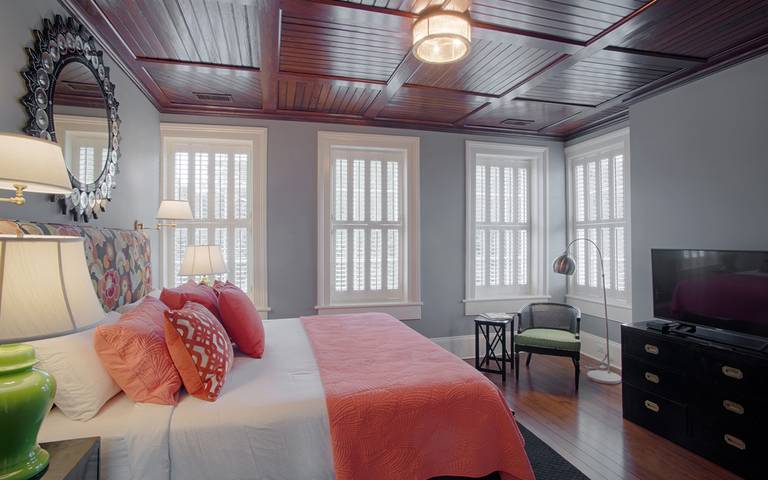 [32]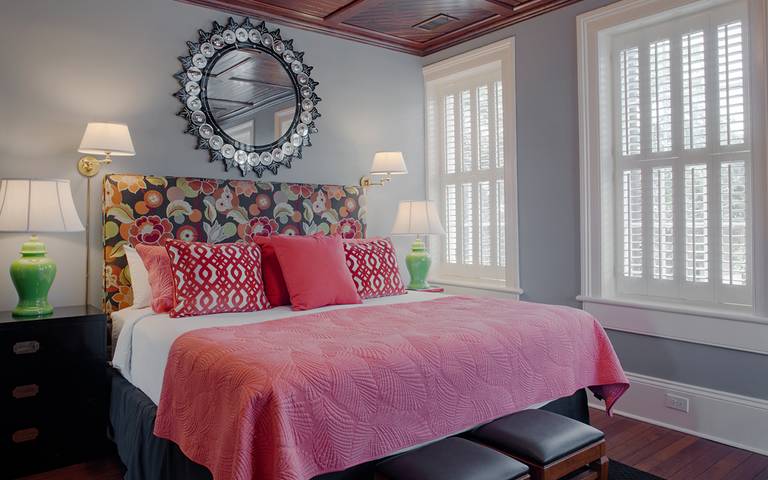 [33]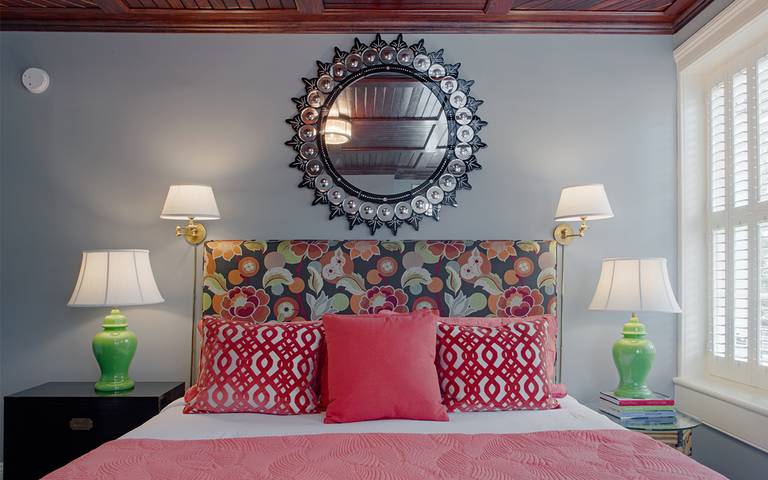 [34]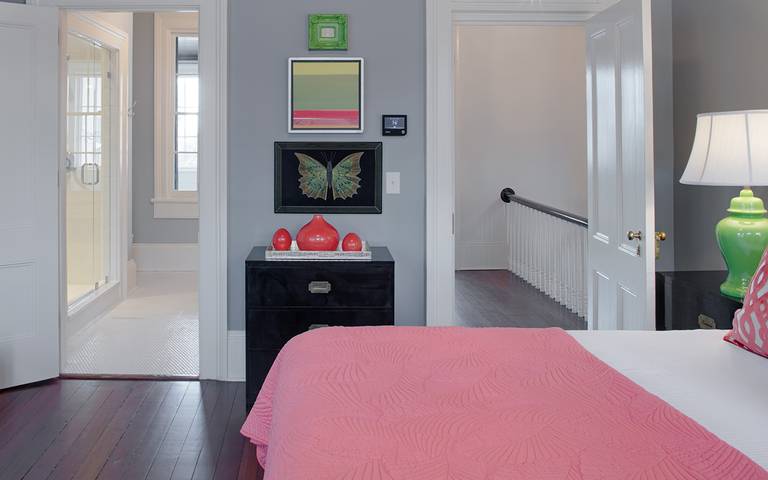 [35]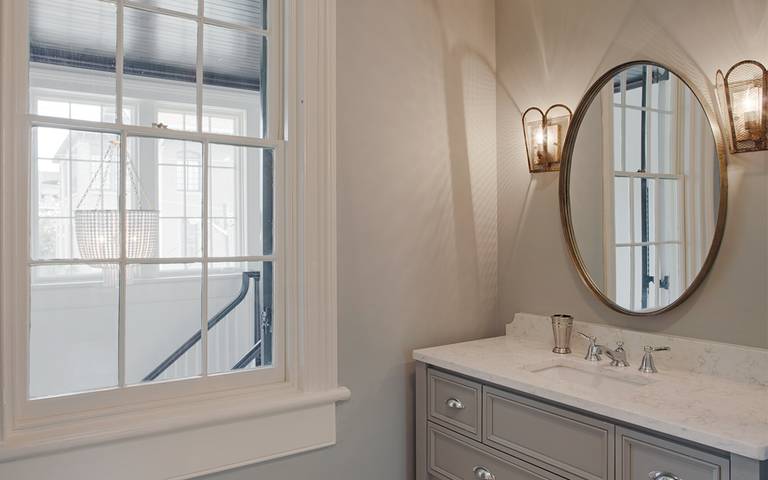 [36]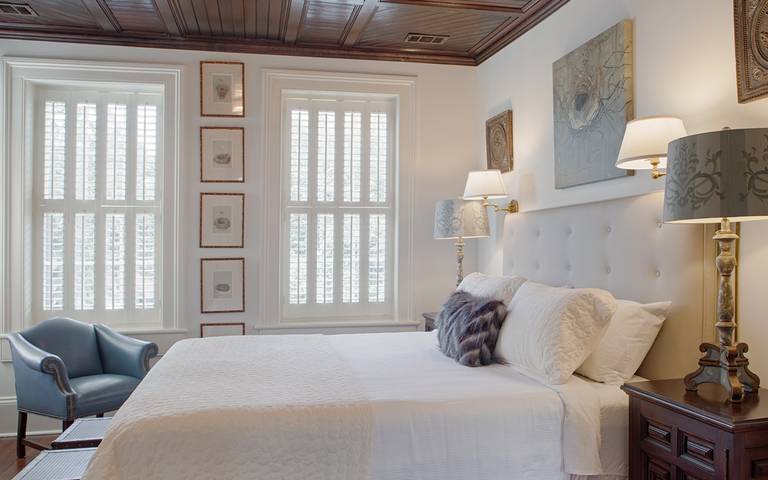 [37]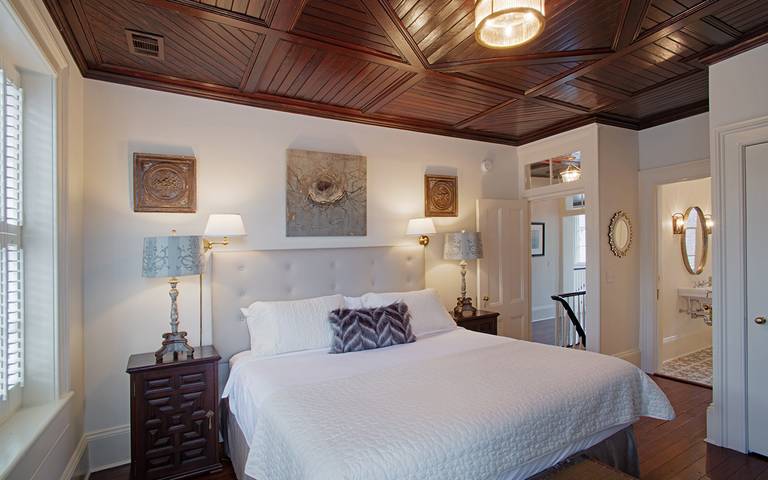 [38]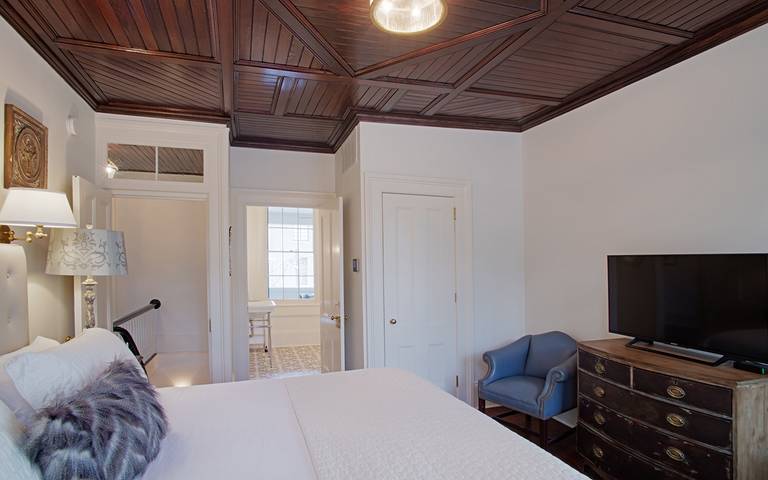 [39]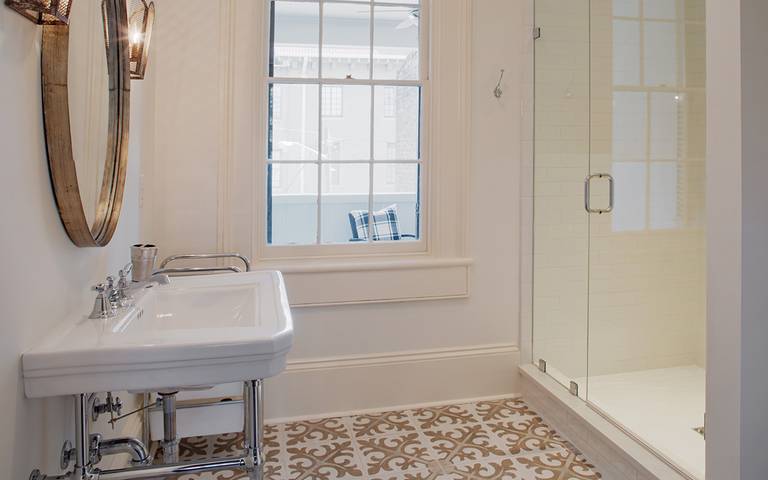 [40]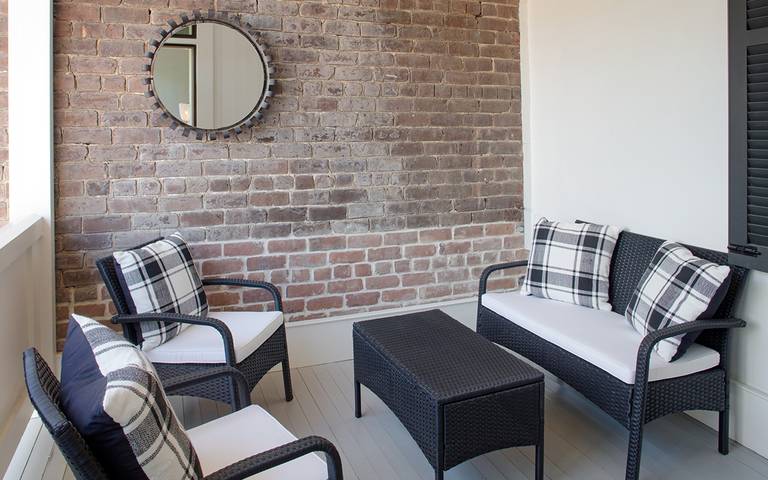 [41]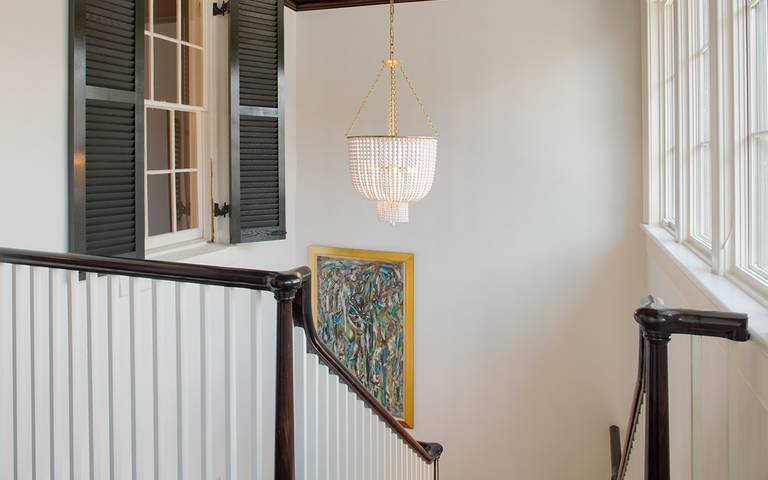 [42]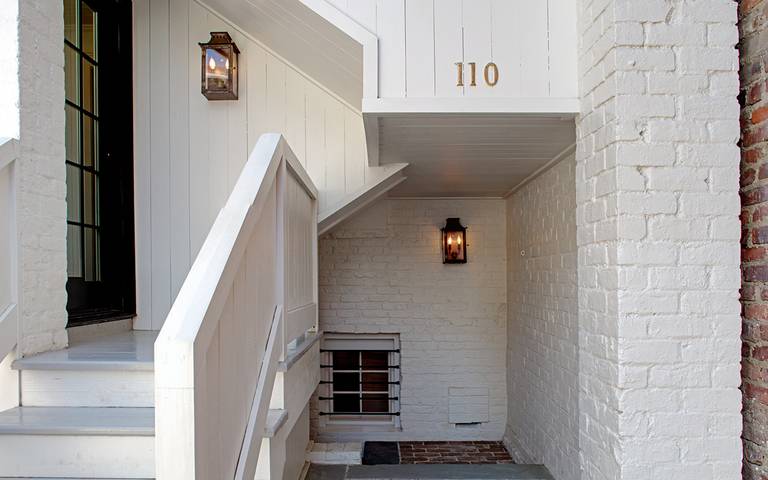 [43]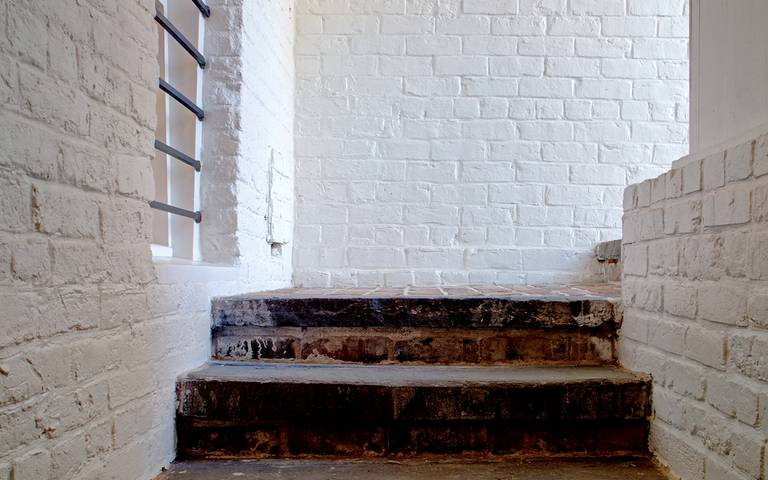 [44]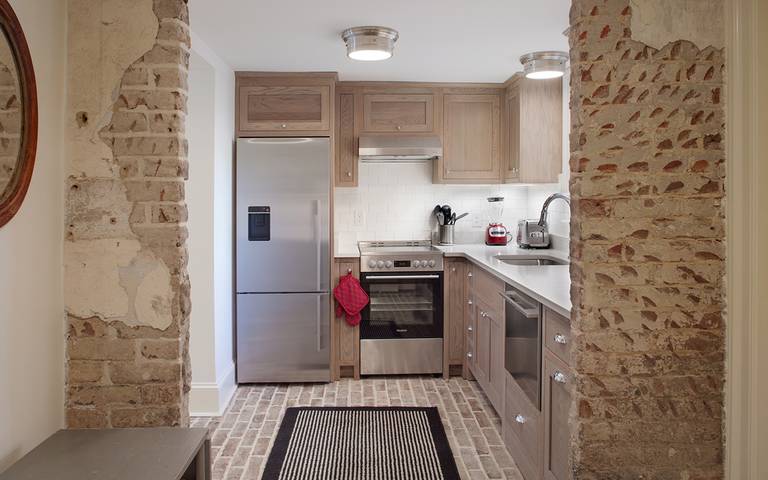 [45]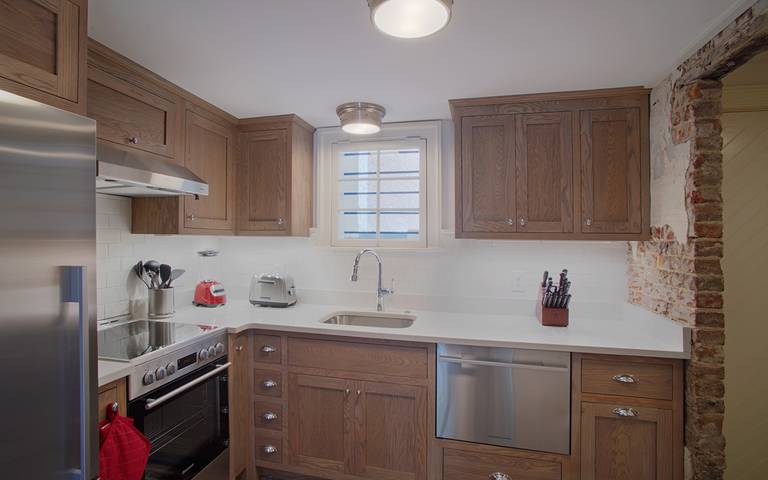 [46]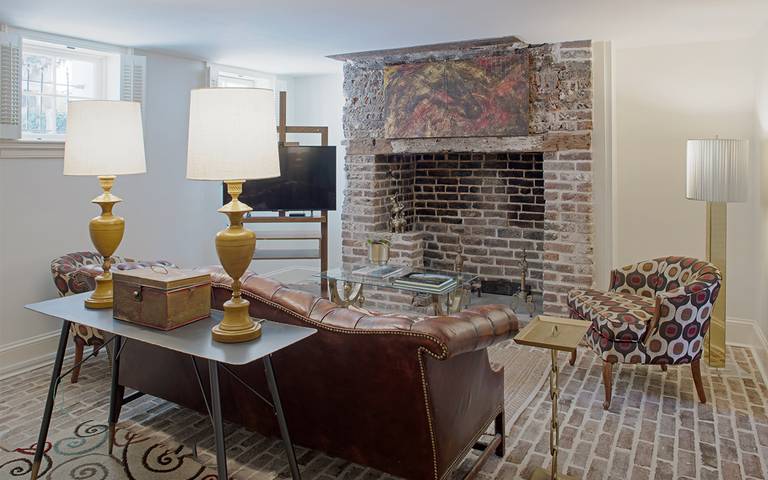 [47]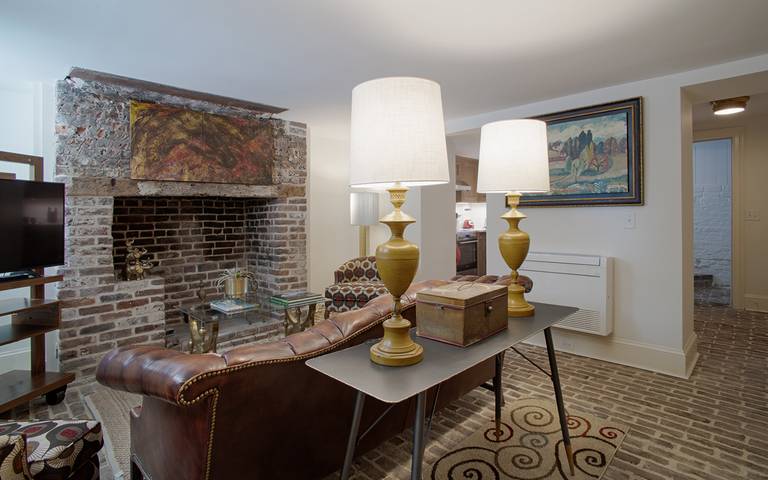 [48]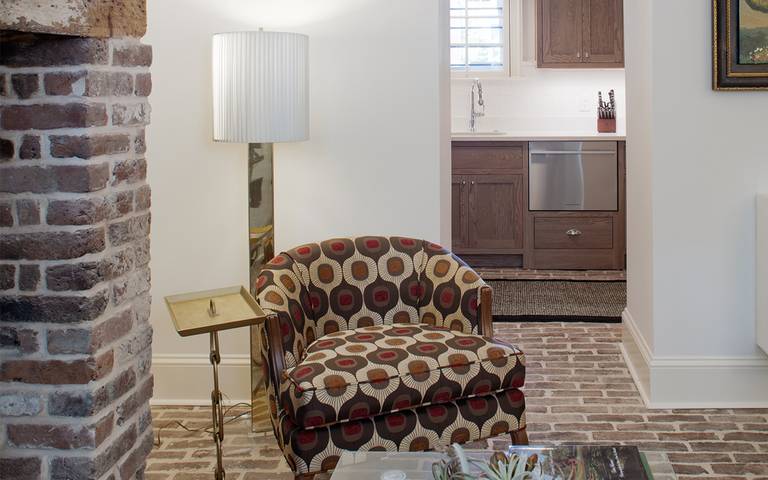 [49]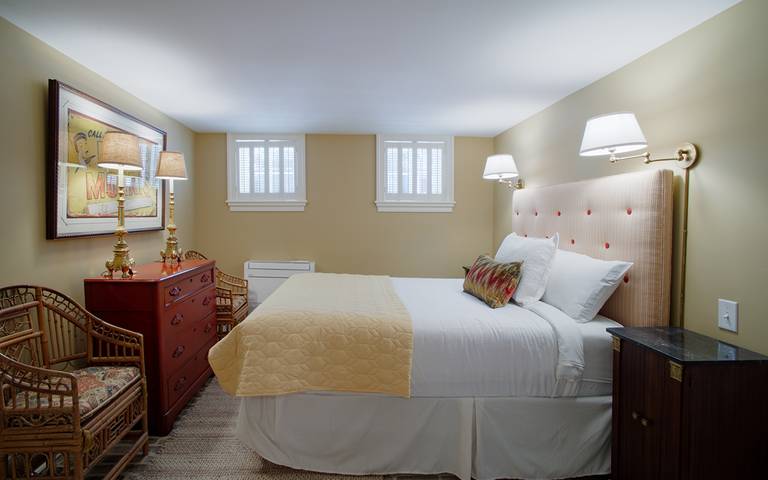 [50]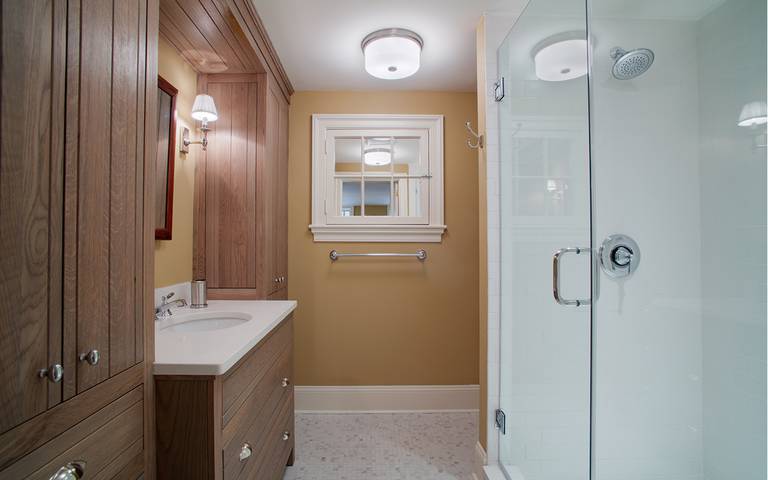 [51]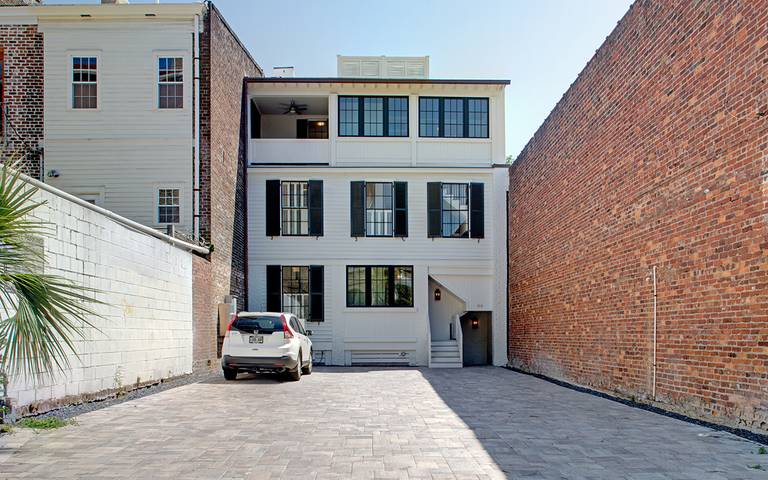 [52]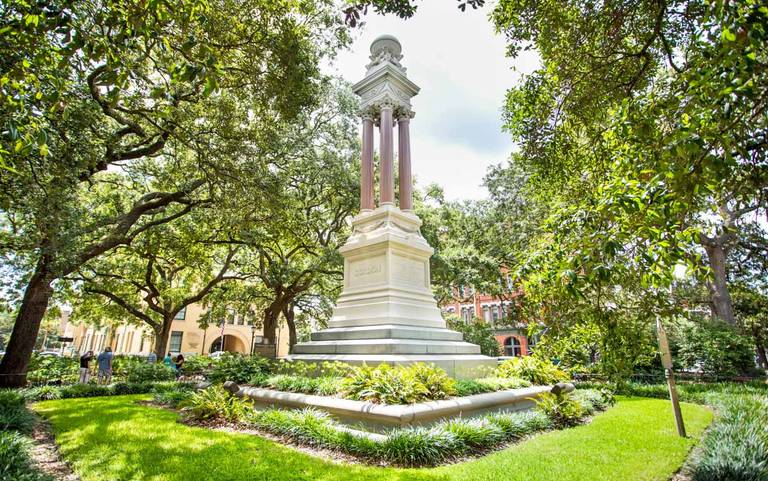 [53]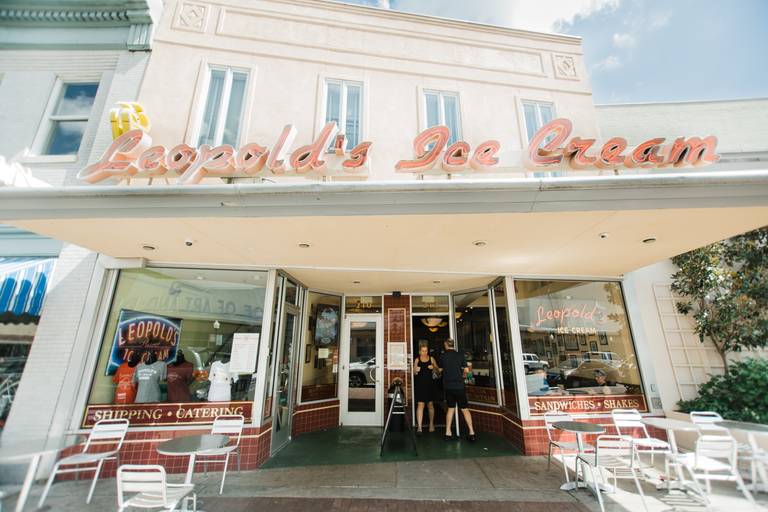 [54]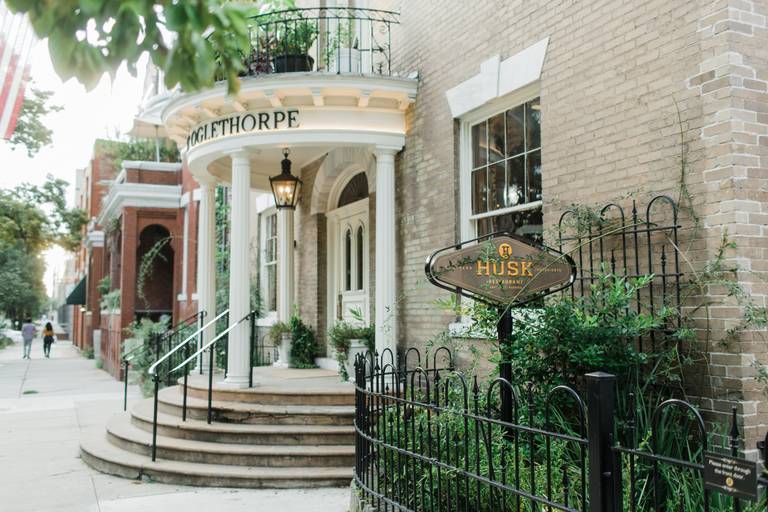 [55]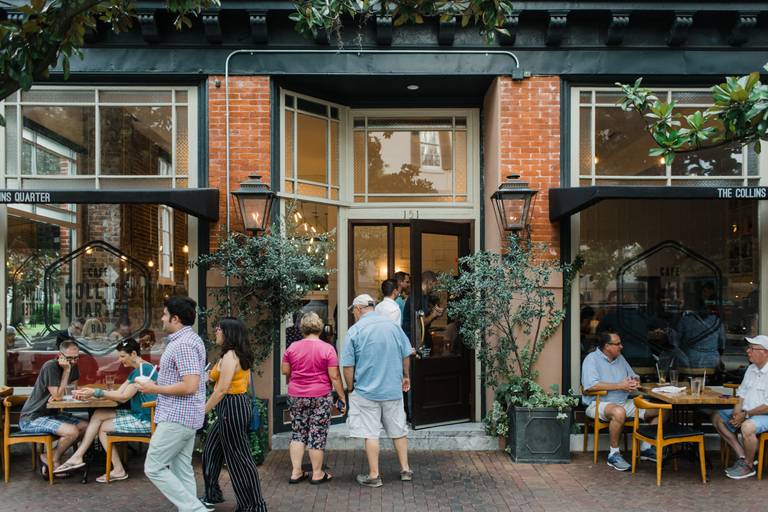 [56]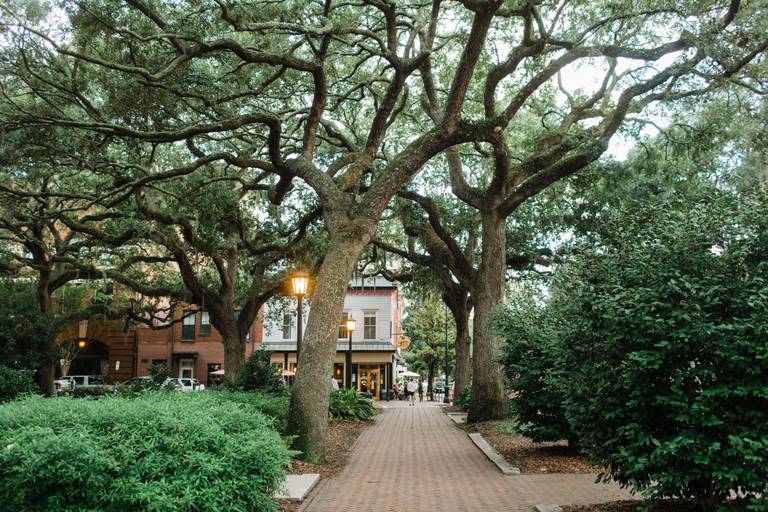 [57]
5 Bedrooms
5.5 Baths
Deck/Balcony
King Size Bed
Private Parking
Enhanced Housekeeping re: COVID-19: The health and safety of our owners, guests and staff is of utmost importance to us. We are taking extra precautions and steps to ensure that all professional housekeeping and interior property sanitation needs are not only being met, but exceeded, to ensure a hygienic environment. Specific enhanced steps taken include more commercial antibacterial cleaning products, staff wearing facial protection and gloves when in the homes, more frequent deep cleans, and continuation of our professional hospitality grade linen laundering services.
Built in 1770, the picturesque General Lachlan McIntosh House is considered to be the oldest brick residence in the state of Georgia. In the year of 1783, the first constitutional session of Georgia Legislature was held in this very home and shortly after visited by George Washington himself in 1791. After undergoing an expansive renovation, this luxurious estate offers a one-of-a-kind Savannah experience. This 3-story brick stuccoed home is situated on East Oglethorpe Avenue. Offering an exquisite five bedrooms, each fitted with their own en-suite bathroom, you'll never want to leave!
You'll enjoy lounging in the main living area that boasts with natural light, and overlooks History Enriched Oglethorpe Avenue. The architectural focal point from the interior is the winding staircase, where murals of Lachlan McIntosh and George Washington have been displayed though decorative only. Your party may have a hard time choosing which suite is theirs. George Washington's room has been deemed favorite, but which will you choose? Each bedroom upstairs is fitted with a plush King bed, en-suite bathroom with spacious walk-in showers, and ability to control the rooms temperature to desire. On the third floor, once know as the smoking deck, the patio overlooks some of Savannah's oldest structures. While not attached to the main level, no detail has been spared in the garden level apartment with full kitchen, original fireplace dating back to 1764, Queen bed, and en-suite bathroom.
What is parking like for this home?: There is a large driveway behind the home with private parking for up to 9 mid-size vehicles, a rarity in the downtown historic district!
Sleeping Configuration:
Bedroom 1: King Bed
Bedroom 2: King Bed
Bedroom 3: King Bed
Bedroom 4: King Bed
Garden: Queen Bed
Please note, we are unfortunately unable to host bachelorette/bachelor parties or traveling singles in this home.
SVR-00980
SVR-01008
Dates
Price
11/26/20 - 11/29/20

$1,244

/nt

11/30/20 - 12/02/20

$998

/nt

11/30/20 - 12/02/20

$998

/nt

12/03/20 - 12/06/20

$1,024

/nt

12/07/20 - 12/09/20

$998

/nt

12/07/20 - 12/09/20

$998

/nt

12/10/20 - 12/13/20

$1,024

/nt

12/14/20 - 12/16/20

$998

/nt

12/14/20 - 12/16/20

$998

/nt

12/17/20 - 12/20/20

$1,024

/nt

12/21/20 - 12/23/20

$998

/nt

12/21/20 - 12/23/20

$998

/nt

12/24/20 - 12/27/20

$1,298

/nt

12/28/20 - 12/30/20

$1,098

/nt

12/28/20 - 12/30/20

$1,098

/nt

12/31/20 - 01/03/21

$1,298

/nt

01/04/21 - 01/06/21

$998

/nt

01/04/21 - 01/06/21

$998

/nt

01/07/21 - 01/10/21

$998

/nt

01/11/21 - 01/13/21

$998

/nt

01/11/21 - 01/13/21

$998

/nt

01/14/21 - 01/17/21

$1,124

/nt

01/18/21 - 01/20/21

$998

/nt

01/18/21 - 01/20/21

$998

/nt

01/21/21 - 01/24/21

$1,024

/nt

01/25/21 - 01/27/21

$998

/nt

01/25/21 - 01/27/21

$998

/nt

01/28/21 - 01/31/21

$998

/nt

02/01/21 - 02/03/21

$998

/nt

02/01/21 - 02/03/21

$998

/nt

02/04/21 - 02/07/21

$998

/nt

02/08/21 - 02/10/21

$998

/nt

02/08/21 - 02/10/21

$998

/nt

02/11/21 - 02/14/21

$1,198

/nt

02/15/21 - 02/17/21

$998

/nt

02/15/21 - 02/17/21

$998

/nt

02/18/21 - 02/21/21

$1,098

/nt

02/22/21 - 02/24/21

$684

/nt

02/22/21 - 02/24/21

$684

/nt

02/25/21 - 02/28/21

$1,024

/nt

03/01/21 - 03/03/21

$998

/nt

03/01/21 - 03/03/21

$998

/nt

03/04/21 - 03/07/21

$1,098

/nt

03/08/21 - 03/10/21

$998

/nt

03/08/21 - 03/10/21

$998

/nt

03/11/21 - 03/14/21

$1,184

/nt

03/15/21 - 03/17/21

$2,248

/nt

03/15/21 - 03/17/21

$2,248

/nt

03/18/21 - 03/21/21

$2,284

/nt

03/22/21 - 03/24/21

$998

/nt

03/22/21 - 03/24/21

$998

/nt

03/25/21 - 03/28/21

$1,148

/nt

03/29/21 - 03/31/21

$998

/nt

03/29/21 - 03/31/21

$998

/nt

04/01/21 - 04/04/21

$1,148

/nt

04/05/21 - 04/07/21

$998

/nt

04/05/21 - 04/07/21

$998

/nt

04/08/21 - 04/11/21

$1,198

/nt

04/12/21 - 04/14/21

$998

/nt

04/12/21 - 04/14/21

$998

/nt

04/15/21 - 04/18/21

$1,198

/nt

04/19/21 - 04/21/21

$998

/nt

04/19/21 - 04/21/21

$998

/nt

04/22/21 - 04/25/21

$1,024

/nt

04/26/21 - 04/28/21

$998

/nt

04/26/21 - 04/28/21

$998

/nt

04/29/21 - 05/02/21

$1,098

/nt

05/03/21 - 05/05/21

$998

/nt

05/03/21 - 05/05/21

$998

/nt

05/06/21 - 05/09/21

$1,098

/nt

05/10/21 - 05/12/21

$998

/nt

05/10/21 - 05/12/21

$998

/nt

05/13/21 - 05/16/21

$1,204

/nt

05/17/21 - 05/19/21

$998

/nt

05/17/21 - 05/19/21

$998

/nt

05/20/21 - 05/23/21

$1,148

/nt

05/24/21 - 05/26/21

$998

/nt

05/24/21 - 05/26/21

$998

/nt

05/27/21 - 05/30/21

$1,498

/nt

05/31/21 - 06/02/21

$998

/nt

05/31/21 - 06/02/21

$998

/nt

06/03/21 - 06/06/21

$1,098

/nt

06/07/21 - 06/09/21

$998

/nt

06/07/21 - 06/09/21

$998

/nt

06/10/21 - 06/13/21

$1,024

/nt

06/14/21 - 06/16/21

$998

/nt

06/14/21 - 06/16/21

$998

/nt

06/17/21 - 06/20/21

$984

/nt

06/21/21 - 06/23/21

$998

/nt

06/21/21 - 06/23/21

$998

/nt

06/24/21 - 06/27/21

$984

/nt

06/28/21 - 06/30/21

$998

/nt

06/28/21 - 06/30/21

$998

/nt

07/01/21 - 07/04/21

$1,298

/nt

07/05/21 - 07/07/21

$998

/nt

07/05/21 - 07/07/21

$998

/nt

07/08/21 - 07/11/21

$984

/nt

07/12/21 - 07/14/21

$684

/nt

07/12/21 - 07/14/21

$684

/nt

07/15/21 - 07/18/21

$984

/nt

07/19/21 - 07/21/21

$998

/nt

07/19/21 - 07/21/21

$998

/nt

07/22/21 - 07/25/21

$984

/nt

07/26/21 - 07/28/21

$684

/nt

07/26/21 - 07/28/21

$684

/nt

07/29/21 - 08/01/21

$1,098

/nt

08/02/21 - 08/04/21

$998

/nt

08/02/21 - 08/04/21

$998

/nt

08/05/21 - 08/08/21

$998

/nt

08/09/21 - 08/11/21

$998

/nt

08/09/21 - 08/11/21

$998

/nt

08/12/21 - 08/15/21

$898

/nt

08/16/21 - 08/18/21

$998

/nt

08/16/21 - 08/18/21

$998

/nt

08/19/21 - 08/22/21

$998

/nt

08/23/21 - 08/25/21

$998

/nt

08/23/21 - 08/25/21

$998

/nt

08/26/21 - 08/29/21

$984

/nt

08/30/21 - 09/01/21

$998

/nt

08/30/21 - 09/01/21

$998

/nt

09/02/21 - 09/05/21

$1,298

/nt

09/06/21 - 09/08/21

$998

/nt

09/06/21 - 09/08/21

$998

/nt

09/09/21 - 09/12/21

$1,024

/nt

09/13/21 - 09/15/21

$998

/nt

09/13/21 - 09/15/21

$998

/nt

09/16/21 - 09/19/21

$1,024

/nt

09/20/21 - 09/22/21

$998

/nt

09/20/21 - 09/22/21

$998

/nt

09/23/21 - 09/26/21

$1,024

/nt

09/27/21 - 09/29/21

$998

/nt

09/27/21 - 09/29/21

$998

/nt

09/30/21 - 10/03/21

$1,204

/nt

10/04/21 - 10/06/21

$998

/nt

10/04/21 - 10/06/21

$998

/nt

10/07/21 - 10/10/21

$1,204

/nt

10/11/21 - 10/13/21

$998

/nt

10/11/21 - 10/13/21

$998

/nt

10/14/21 - 10/17/21

$1,204

/nt

10/18/21 - 10/20/21

$998

/nt

10/18/21 - 10/20/21

$998

/nt

10/21/21 - 10/24/21

$1,204

/nt

10/25/21 - 10/27/21

$998

/nt

10/25/21 - 10/27/21

$998

/nt

10/28/21 - 10/31/21

$1,204

/nt

11/01/21 - 11/03/21

$998

/nt

11/01/21 - 11/03/21

$998

/nt

11/04/21 - 11/07/21

$1,424

/nt

11/08/21 - 11/10/21

$998

/nt

11/08/21 - 11/10/21

$998

/nt

11/11/21 - 11/14/21

$1,204

/nt

11/15/21 - 11/17/21

$998

/nt

11/15/21 - 11/17/21

$998

/nt