Perfect Getaway For Two in Historic Downtown, Easy Parking by Lucky Savannah
Unit Code: CHARROW
Leave a Review
[2]
GENERAL
Air Conditioning
Hair Dryer
Heating
Internet
Iron & Board
Linens Provided
Towels Provided
Wifi
Free Wifi
SUITABILITY
non smoking only
pets considered
Available Specials
There are no specials currently available for booking. Please check back soon for special offers and
sign up for our email newsletter
[3]
to receive occasional emails with new specials.
31401
Savannah
,
GA
United States
32° 4' 17.8896" N, 81° 5' 15.7632" W
Georgia US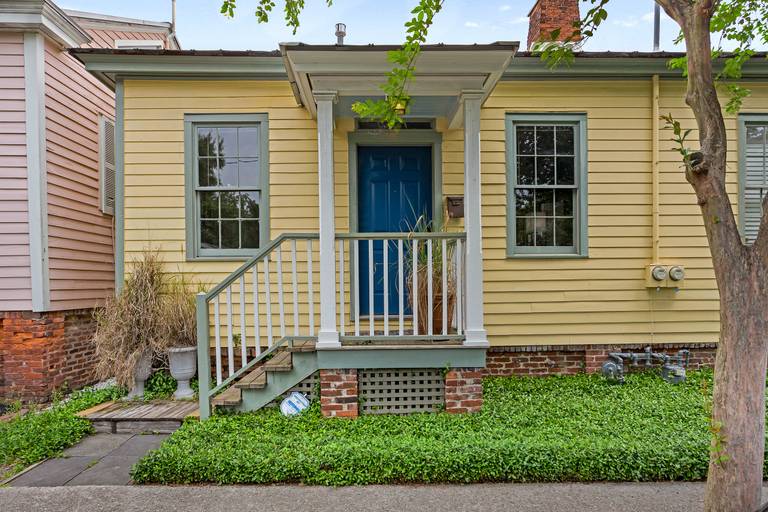 [5]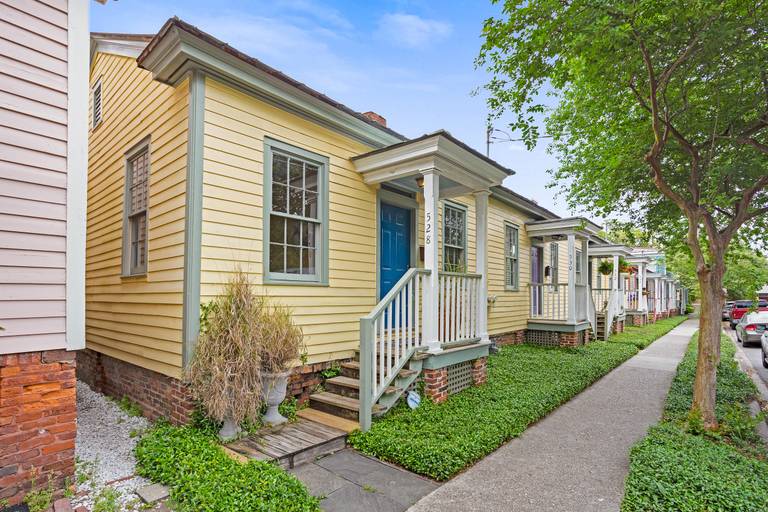 [6]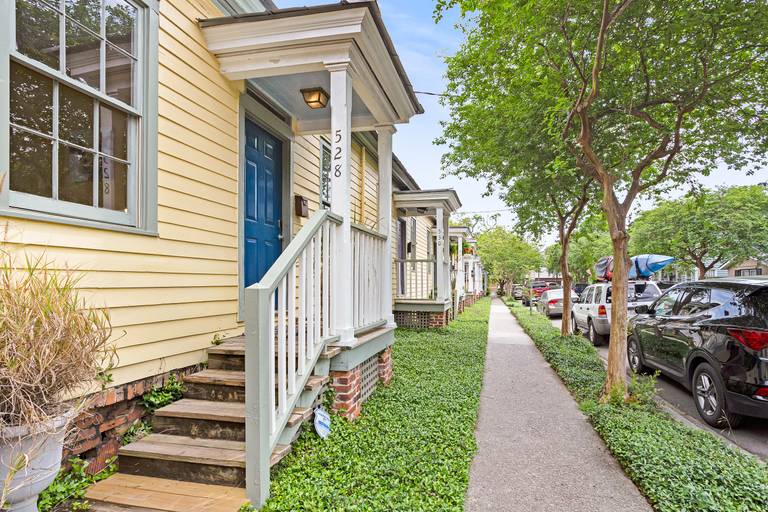 [7]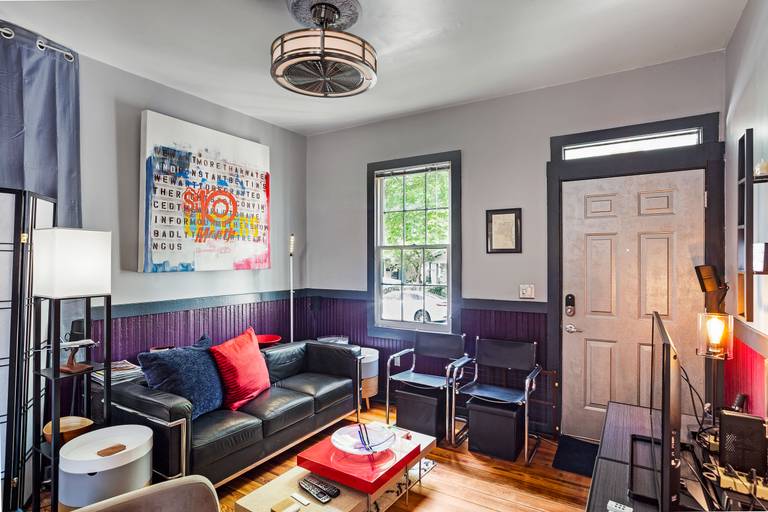 [8]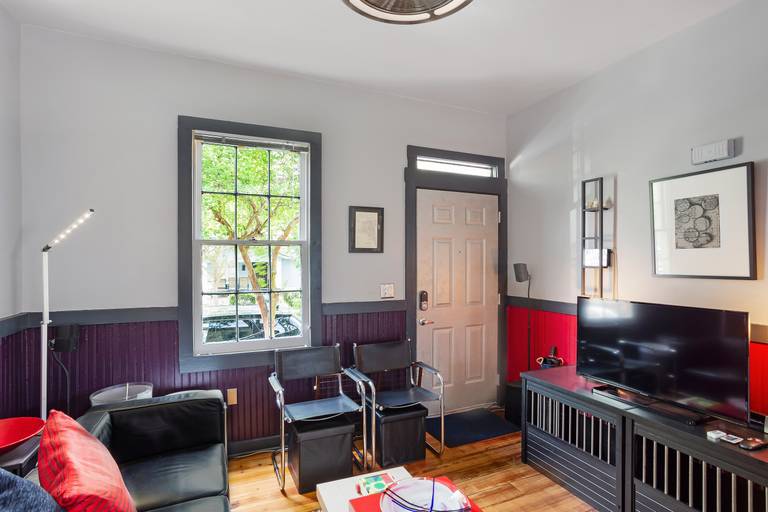 [9]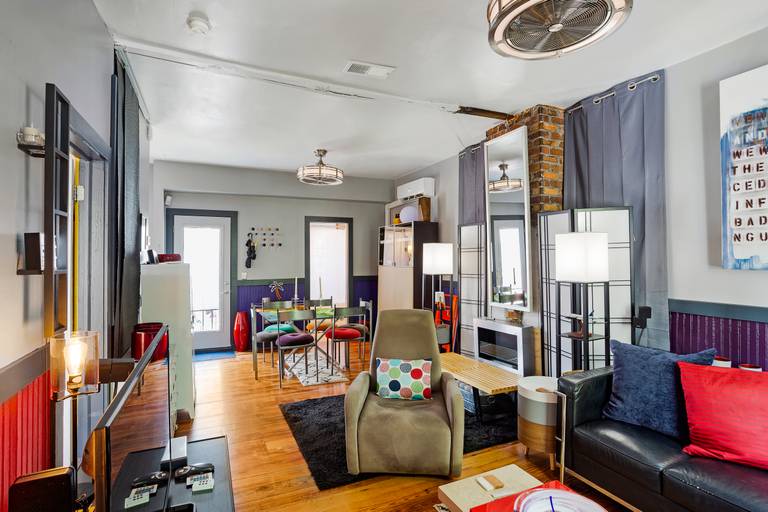 [10]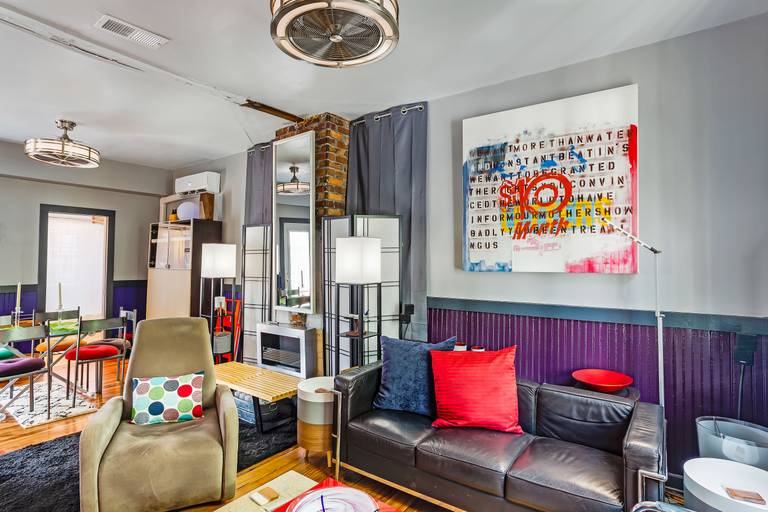 [11]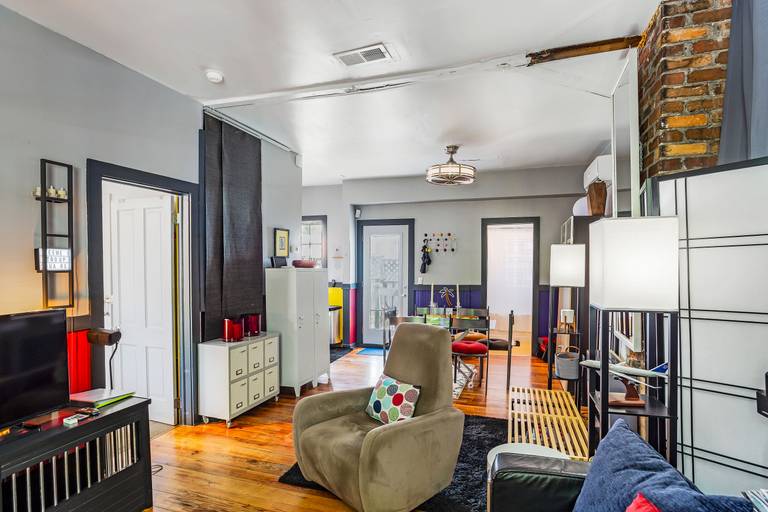 [12]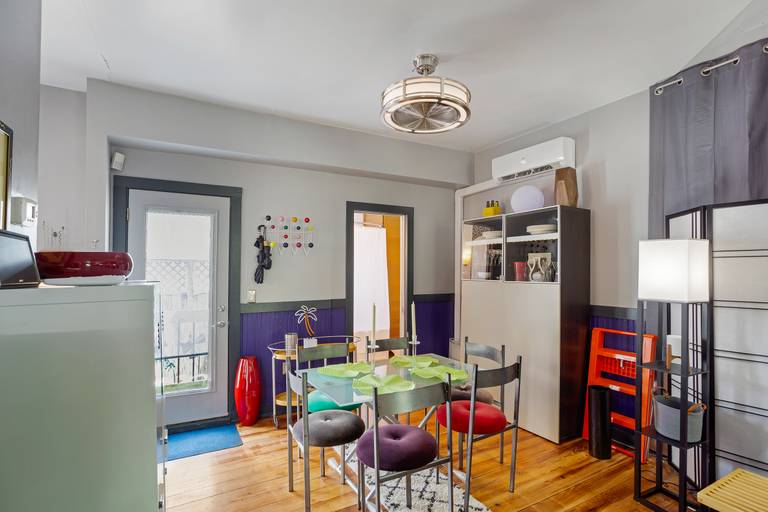 [13]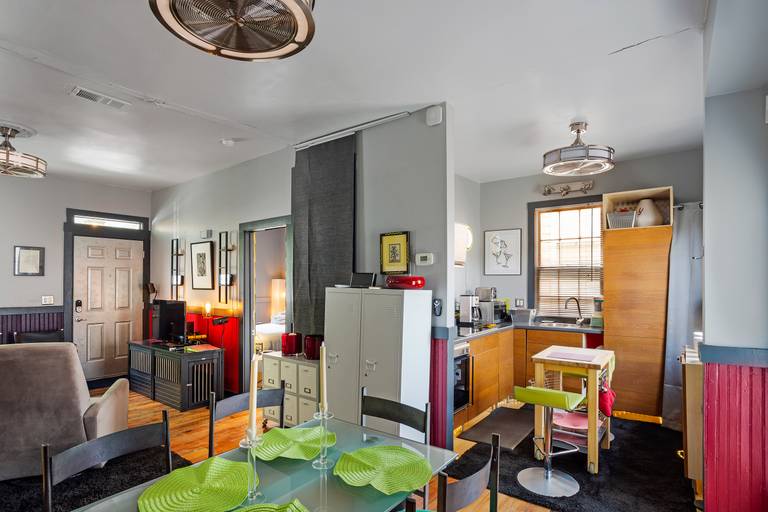 [14]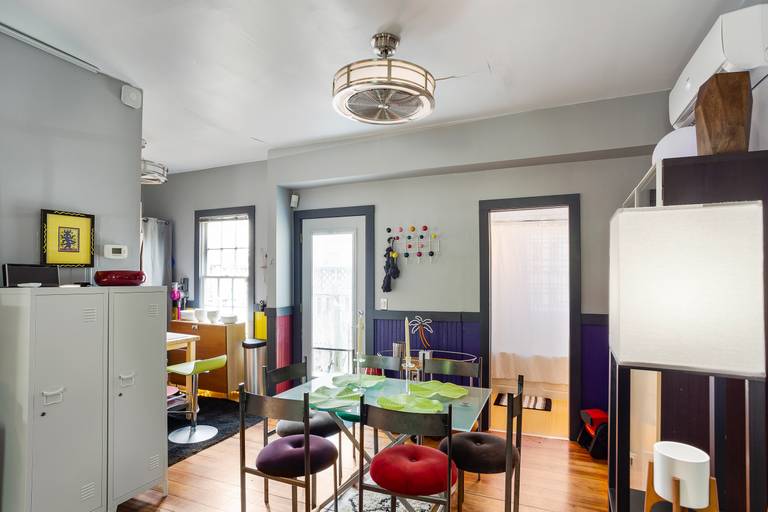 [15]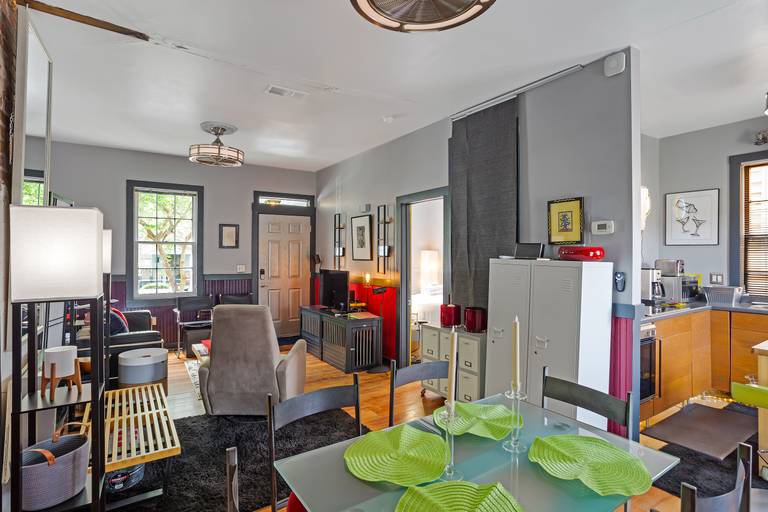 [16]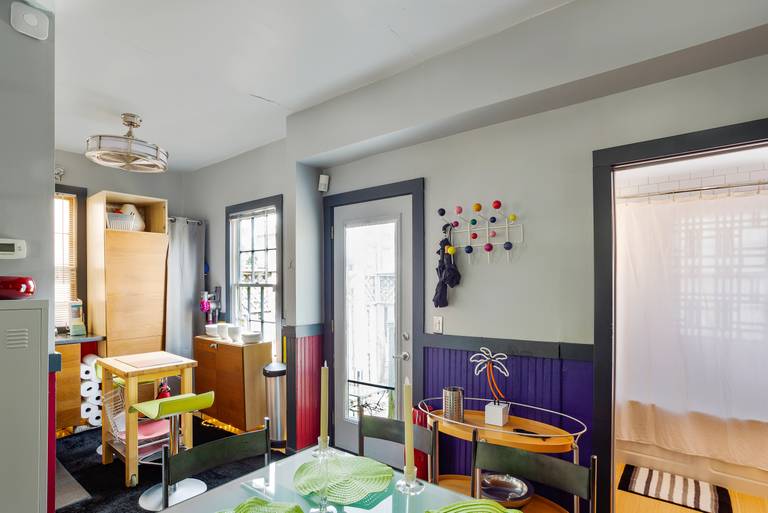 [17]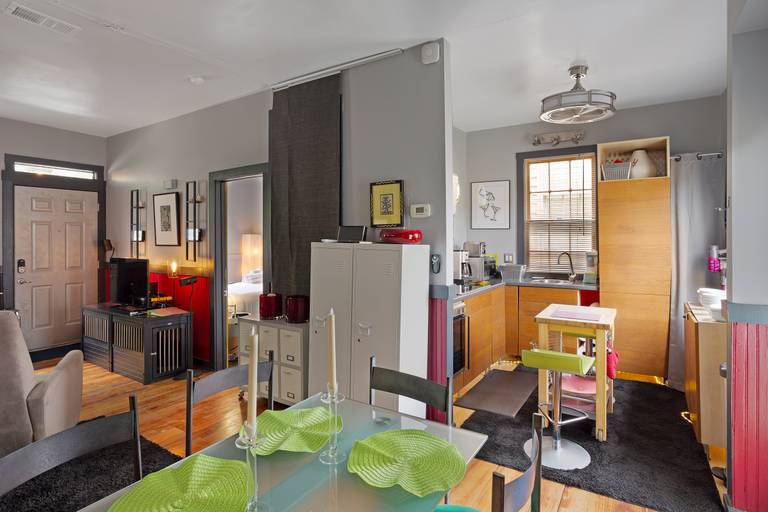 [18]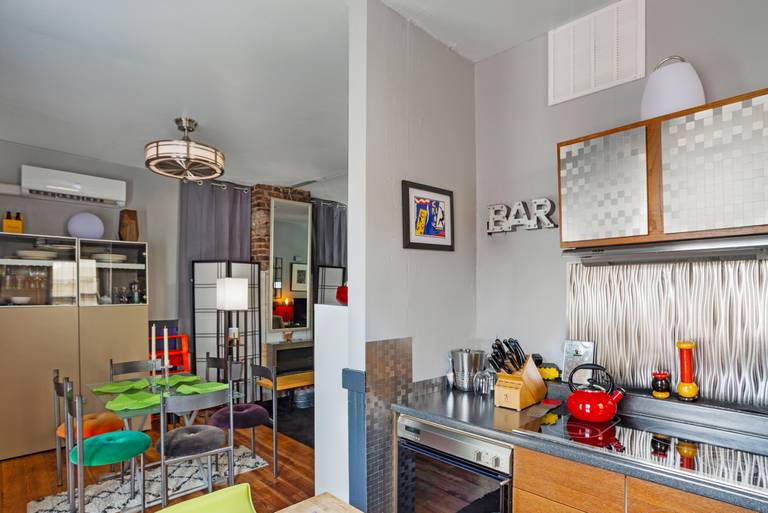 [19]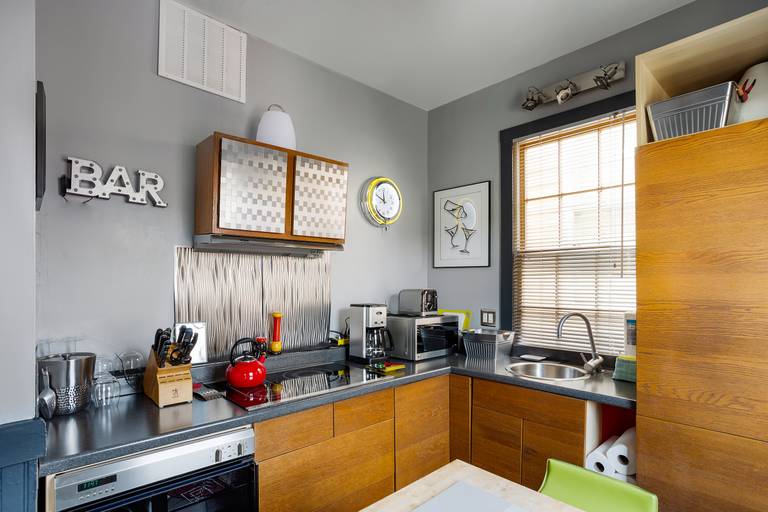 [20]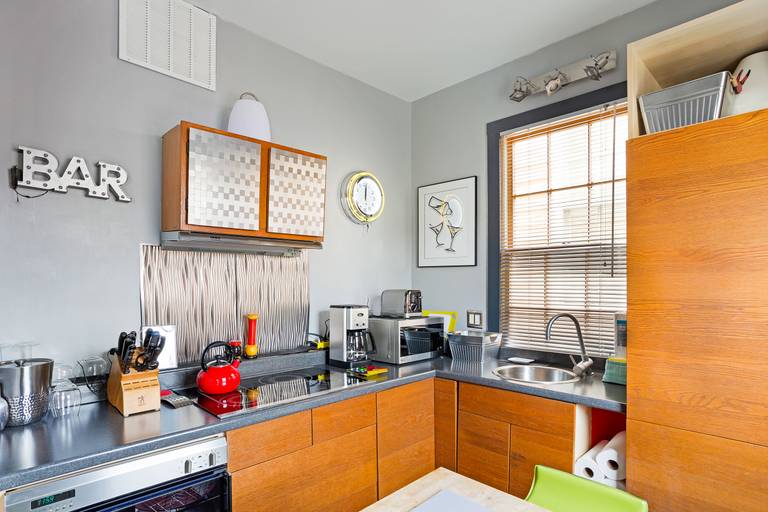 [21]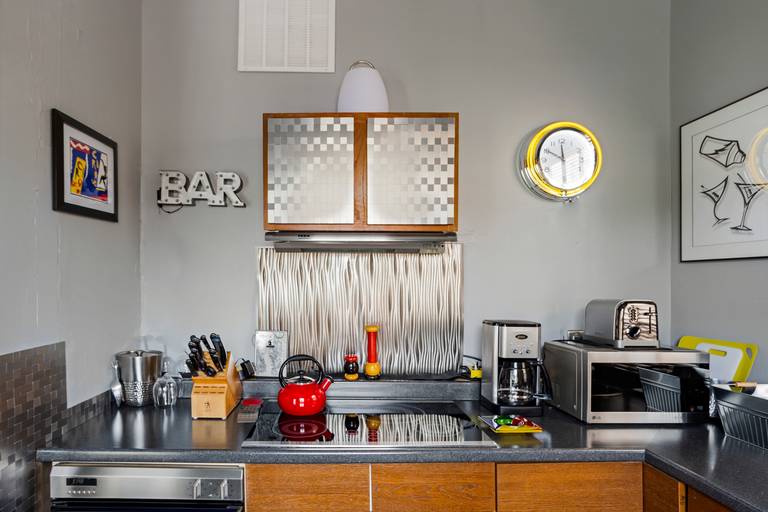 [22]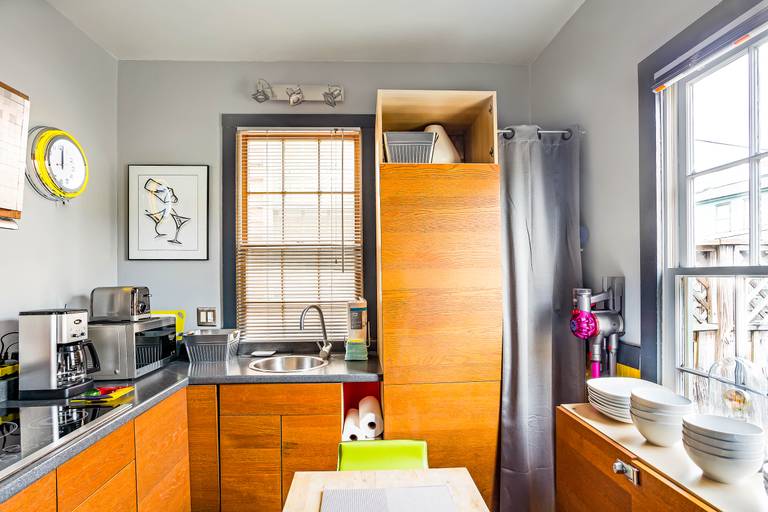 [23]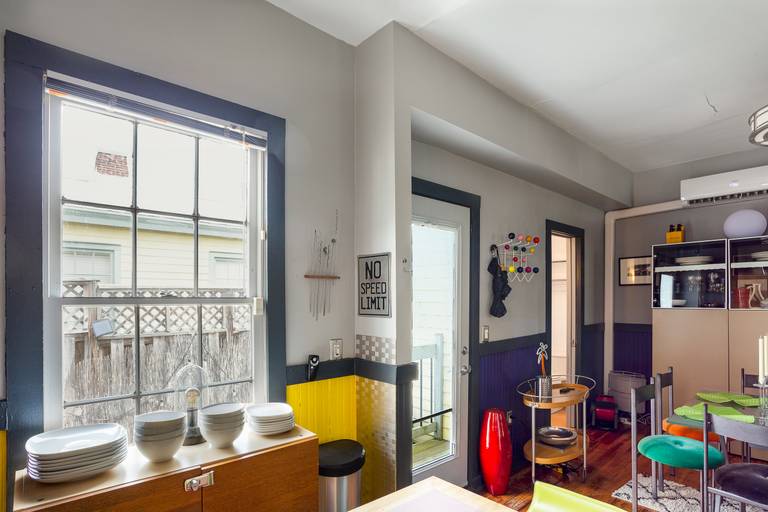 [24]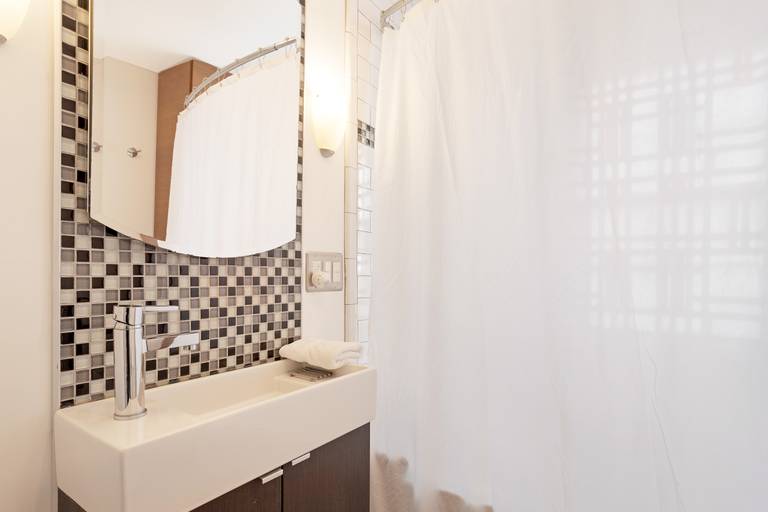 [25]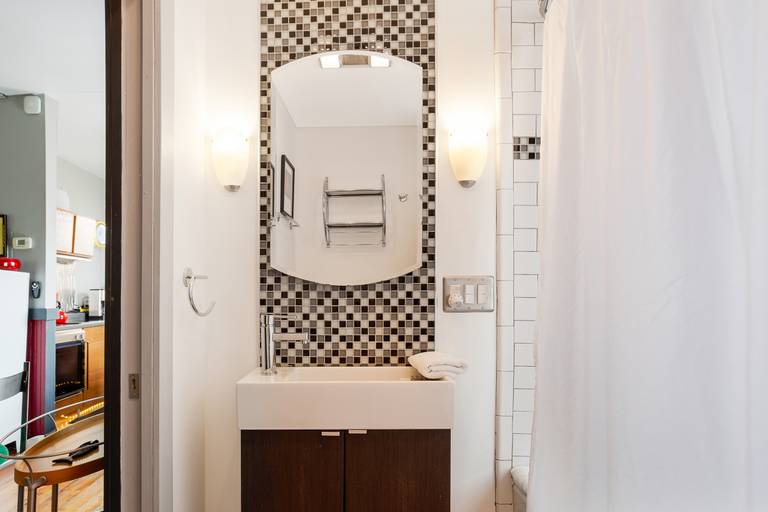 [26]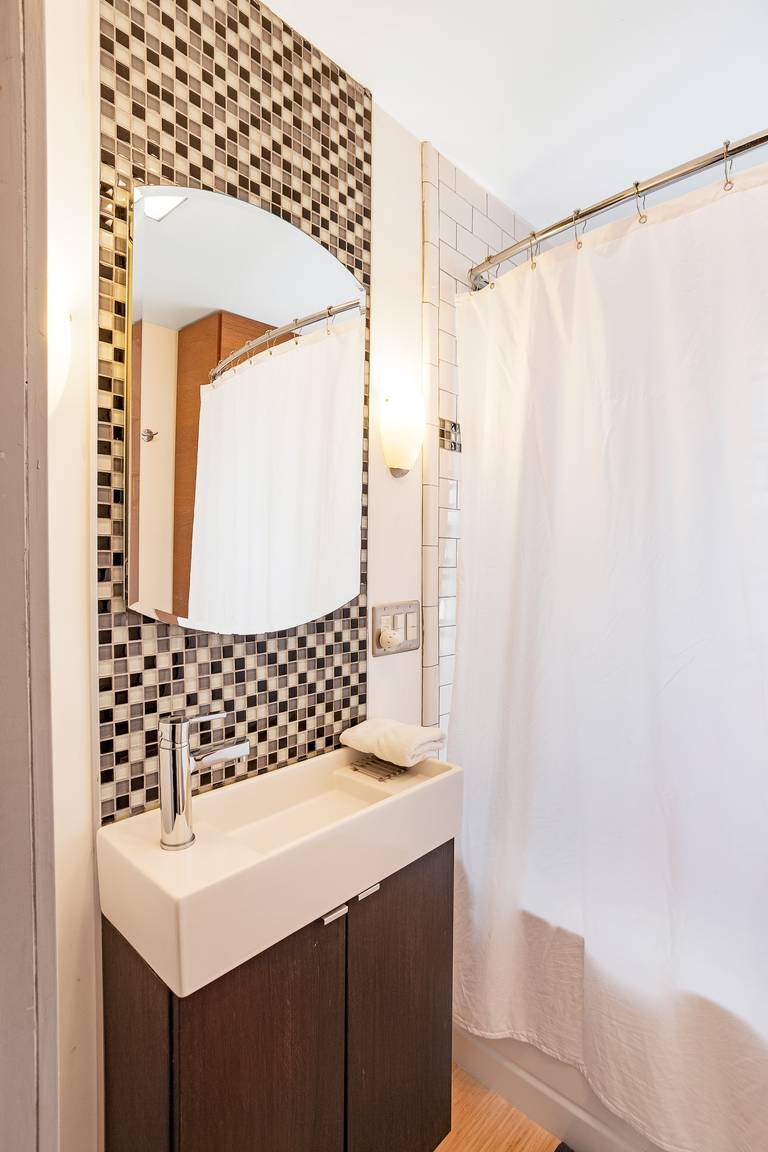 [27]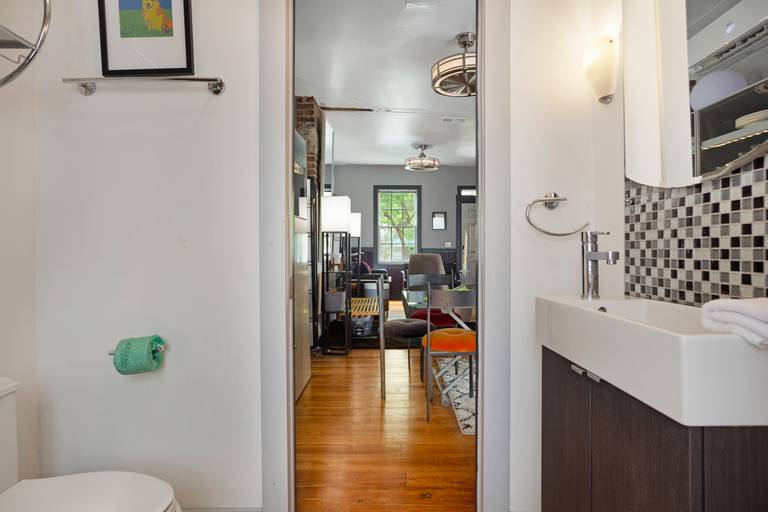 [28]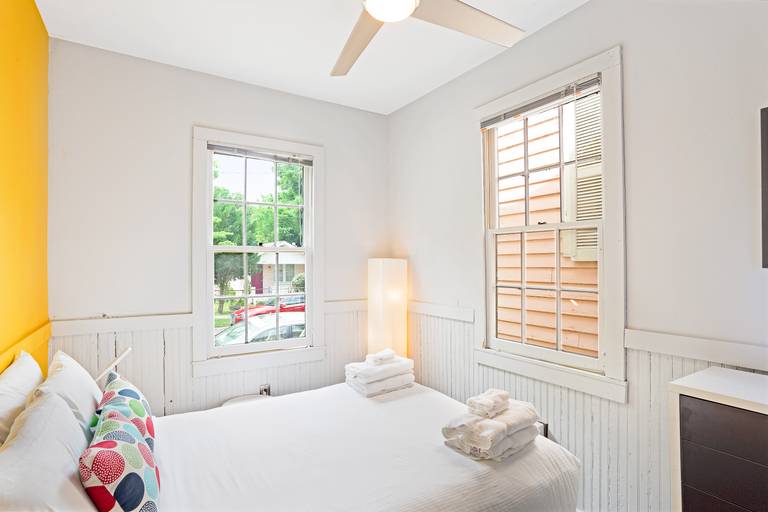 [29]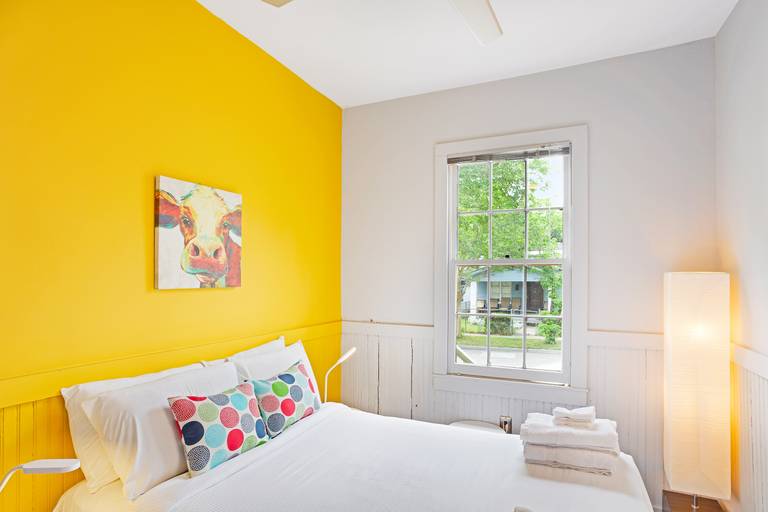 [30]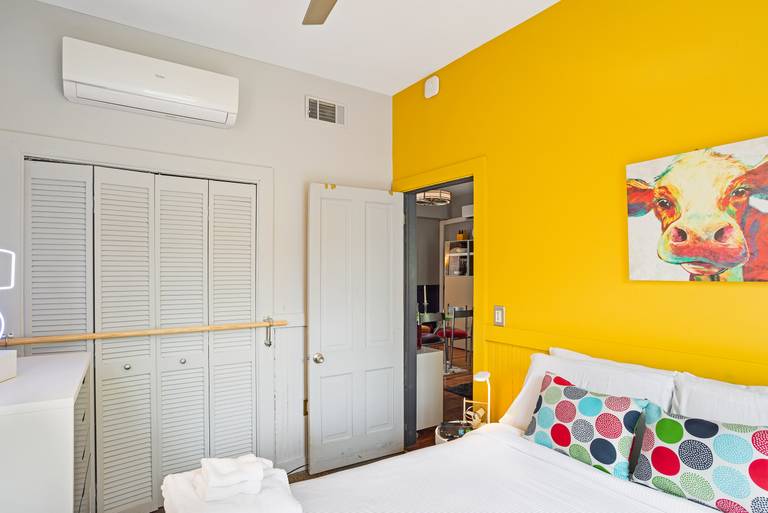 [31]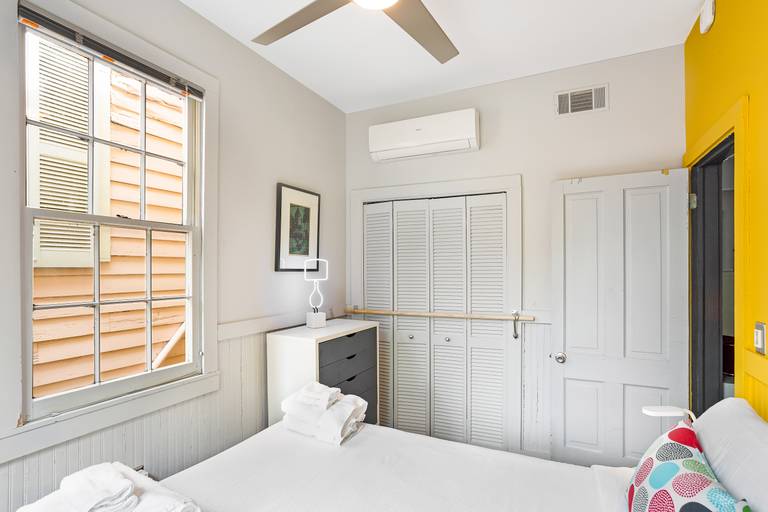 [32]
[33]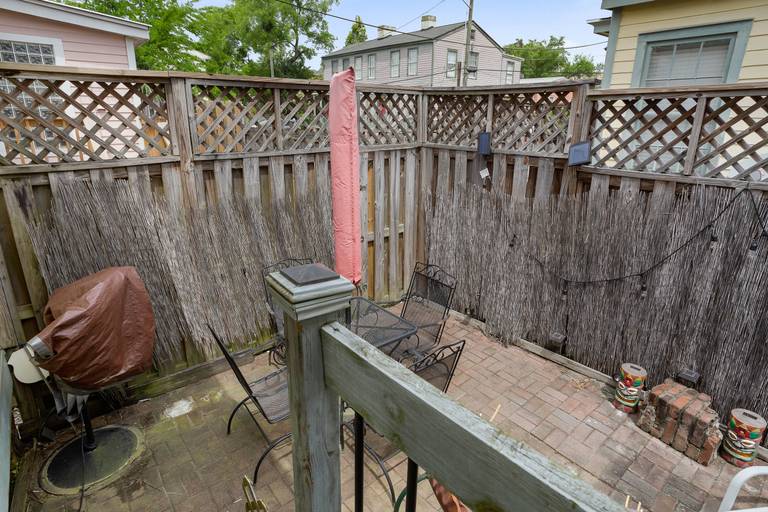 [34]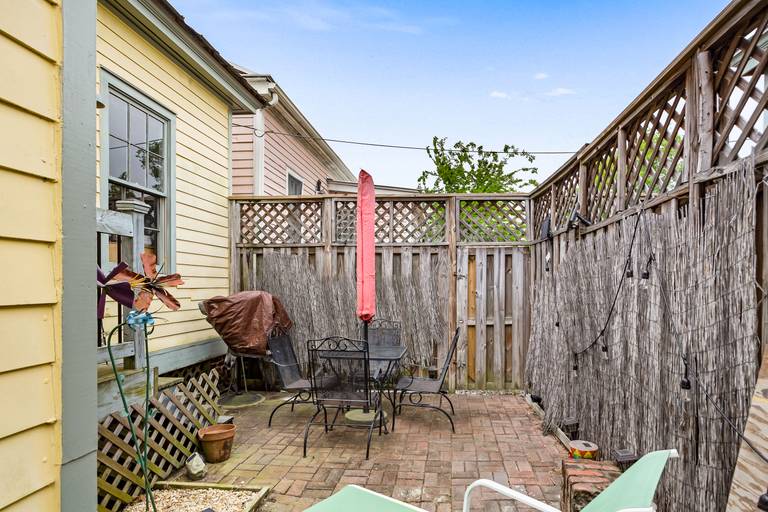 [35]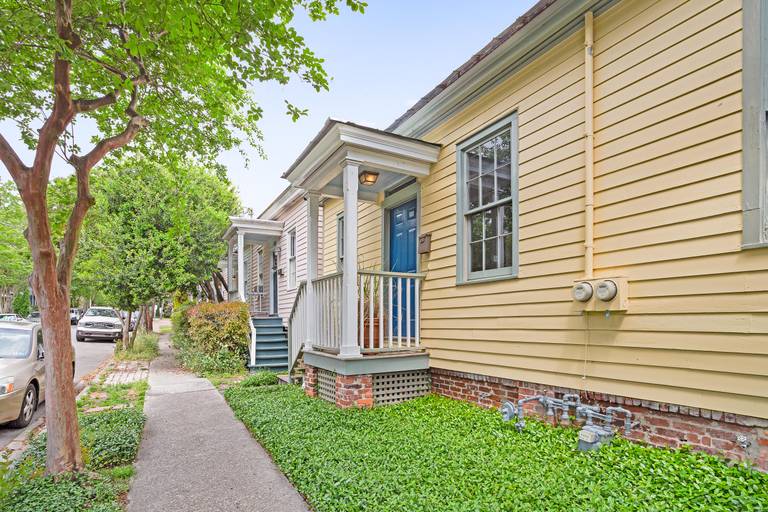 [36]
1 Bedroom
1 Bath
Courtyard
Deck/Balcony
Pet Friendly
Enhanced Housekeeping re: COVID-19: The health and safety of our owners, guests and staff is of utmost importance to us. We are taking extra precautions and steps to ensure that all professional housekeeping and interior property sanitation needs are not only being met, but exceeded, to ensure a hygienic environment. Specific enhanced steps taken include more commercial antibacterial cleaning products, staff wearing facial protection and gloves when in the homes, more frequent deep cleans, and continuation of our professional hospitality grade linen laundering services.
Enter in off of Charlton Street, and step right into your new home away from home. Upon entering you'll find the cozy and quaint living room, with a flat screen television, and an ample amount of seating. You'll additionally find the intimate dining space, perfect for home-cooked meals or take out! Adjacent to the dining space, the fully stocked kitchen is equipped with everything you need to prepare meals. At the back of the home, the bedroom is tucked away and fitted with a plush queen bed, and upgraded bathroom with a shower and tub combination.
Set off on foot towards the city; just a few blocks away from Colonial Park Cemetery, the Fountain at Forsyth Park, and several notable squares like Chippewa Square and Wright Square. The Downtown Design District is nearby with a variety of local shops, including Number Four Eleven, One Fish Two Fish, and shopSCAD. Walk North on Bull Street to cut through some of the city's most breathtaking green spaces, ending at the River front.
Nearby dining options abound, with Clary's Cafe a solid choice for breakfast and the famous Mrs. Wilkes Restaurant for the best Southern food around. For dinner, dress up for fine dining at The Olde Pink House, or choose casual fare at The Public Kitchen and Bar.
Sleeping Configuration:
Bedroom: Queen Size Bed
We can welcome your dog companions at this pet friendly home, but ask that you find other arrangements for cats, birds, and other furry friends. There is a $130 pet fee (non-refundable) with a 35 lb. maximum weight limit per dog and a limit of 2 dogs per reservation. Some homes may allow larger dogs, please inquire for more information.
Dates
Price
09/16/21 - 09/19/21

$124

/nt

09/20/21 - 09/22/21

$104

/nt

09/20/21 - 09/22/21

$104

/nt

09/23/21 - 09/26/21

$184

/nt

09/27/21 - 09/29/21

$104

/nt

09/27/21 - 09/29/21

$104

/nt

09/30/21 - 10/03/21

$204

/nt

10/04/21 - 10/06/21

$104

/nt

10/04/21 - 10/06/21

$104

/nt

10/07/21 - 10/10/21

$264

/nt

10/11/21 - 10/13/21

$104

/nt

10/11/21 - 10/13/21

$104

/nt

10/14/21 - 10/17/21

$224

/nt

10/18/21 - 10/20/21

$104

/nt

10/18/21 - 10/20/21

$104

/nt

10/21/21 - 10/24/21

$204

/nt

10/25/21 - 10/27/21

$104

/nt

10/25/21 - 10/27/21

$104

/nt

10/28/21 - 10/31/21

$204

/nt

11/01/21 - 11/03/21

$104

/nt

11/01/21 - 11/03/21

$104

/nt

11/04/21 - 11/07/21

$264

/nt

11/08/21 - 11/10/21

$104

/nt

11/08/21 - 11/10/21

$104

/nt

11/11/21 - 11/14/21

$204

/nt

11/15/21 - 11/17/21

$104

/nt

11/15/21 - 11/17/21

$104

/nt

11/18/21 - 11/21/21

$204

/nt

11/22/21 - 11/24/21

$144

/nt

11/22/21 - 11/24/21

$144

/nt

11/25/21 - 11/28/21

$224

/nt

11/29/21 - 12/01/21

$104

/nt

11/29/21 - 12/01/21

$104

/nt

12/02/21 - 12/05/21

$124

/nt

12/06/21 - 12/08/21

$72

/nt

12/06/21 - 12/08/21

$72

/nt

12/09/21 - 12/12/21

$114

/nt

12/13/21 - 12/15/21

$72

/nt

12/13/21 - 12/15/21

$72

/nt

12/16/21 - 12/19/21

$124

/nt

12/20/21 - 12/22/21

$98

/nt

12/20/21 - 12/22/21

$98

/nt

12/23/21 - 12/26/21

$244

/nt

12/27/21 - 12/29/21

$204

/nt

12/27/21 - 12/29/21

$204

/nt

12/30/21 - 01/02/22

$244

/nt

01/03/22 - 01/05/22

$98

/nt

01/03/22 - 01/05/22

$98

/nt

01/06/22 - 01/09/22

$124

/nt

01/10/22 - 01/12/22

$98

/nt

01/10/22 - 01/12/22

$98

/nt

01/13/22 - 01/16/22

$124

/nt

01/17/22 - 01/19/22

$98

/nt

01/17/22 - 01/19/22

$98

/nt

01/20/22 - 01/23/22

$124

/nt

01/24/22 - 01/26/22

$98

/nt

01/24/22 - 01/26/22

$98

/nt

01/27/22 - 01/30/22

$124

/nt

01/31/22 - 02/02/22

$98

/nt

01/31/22 - 02/02/22

$98

/nt

02/03/22 - 02/06/22

$124

/nt

02/07/22 - 02/09/22

$98

/nt

02/07/22 - 02/09/22

$98

/nt

02/10/22 - 02/13/22

$164

/nt

02/14/22 - 02/16/22

$114

/nt

02/14/22 - 02/16/22

$114

/nt

02/17/22 - 02/20/22

$124

/nt

02/21/22 - 02/23/22

$102

/nt

02/21/22 - 02/23/22

$102

/nt

02/24/22 - 02/27/22

$164

/nt

02/28/22 - 03/02/22

$144

/nt

02/28/22 - 03/02/22

$144

/nt

03/03/22 - 03/06/22

$204

/nt

03/07/22 - 03/09/22

$144

/nt

03/07/22 - 03/09/22

$144

/nt

03/10/22 - 03/13/22

$204

/nt

03/14/22 - 03/16/22

$384

/nt

03/14/22 - 03/16/22

$384

/nt

03/17/22 - 03/20/22

$384

/nt

03/21/22 - 03/23/22

$144

/nt

03/21/22 - 03/23/22

$144

/nt

03/24/22 - 03/27/22

$204

/nt

03/28/22 - 03/30/22

$144

/nt

03/28/22 - 03/30/22

$144

/nt

03/31/22 - 04/03/22

$204

/nt

04/04/22 - 04/06/22

$144

/nt

04/04/22 - 04/06/22

$144

/nt

04/07/22 - 04/10/22

$204

/nt

04/11/22 - 04/13/22

$144

/nt

04/11/22 - 04/13/22

$144

/nt

04/14/22 - 04/17/22

$204

/nt

04/18/22 - 04/20/22

$144

/nt

04/18/22 - 04/20/22

$144

/nt

04/21/22 - 04/24/22

$204

/nt

04/25/22 - 04/27/22

$144

/nt

04/25/22 - 04/27/22

$144

/nt

04/28/22 - 05/01/22

$204

/nt

05/02/22 - 05/04/22

$144

/nt

05/02/22 - 05/04/22

$144

/nt

05/05/22 - 05/08/22

$204

/nt

05/09/22 - 05/11/22

$144

/nt

05/09/22 - 05/11/22

$144

/nt

05/12/22 - 05/15/22

$204

/nt

05/16/22 - 05/18/22

$144

/nt

05/16/22 - 05/18/22

$144

/nt

05/19/22 - 05/22/22

$204

/nt

05/23/22 - 05/25/22

$124

/nt

05/23/22 - 05/25/22

$124

/nt

05/26/22 - 05/29/22

$344

/nt

05/30/22 - 06/01/22

$144

/nt

05/30/22 - 06/01/22

$144

/nt

06/02/22 - 06/05/22

$344

/nt

06/06/22 - 06/08/22

$144

/nt

06/06/22 - 06/08/22

$144

/nt

06/09/22 - 06/12/22

$204

/nt

06/13/22 - 06/15/22

$144

/nt

06/13/22 - 06/15/22

$144

/nt

06/16/22 - 06/19/22

$204

/nt

06/20/22 - 06/22/22

$144

/nt

06/20/22 - 06/22/22

$144

/nt

06/23/22 - 06/26/22

$204

/nt

06/27/22 - 06/29/22

$144

/nt

06/27/22 - 06/29/22

$144

/nt

07/04/22 - 07/06/22

$204

/nt

07/04/22 - 07/06/22

$204

/nt

07/07/22 - 07/10/22

$204

/nt

07/11/22 - 07/13/22

$144

/nt

07/11/22 - 07/13/22

$144

/nt

07/14/22 - 07/17/22

$204

/nt

07/18/22 - 07/20/22

$144

/nt

07/18/22 - 07/20/22

$144

/nt

07/21/22 - 07/24/22

$204

/nt

07/25/22 - 07/27/22

$144

/nt

07/25/22 - 07/27/22

$144

/nt

07/28/22 - 07/31/22

$204

/nt