Available Specials
There are no specials currently available for booking. Please check back soon for special offers and
sign up for our email newsletter
[2]
to receive occasional emails with new specials.
Flexible Deposit/Refund Policies: Modern Farmhouse Style, Near Forsyth
Unit Code: CALCAR
GENERAL
Air Conditioning
Clothes Dryer
Hair Dryer
Heating
Internet
Iron & Board
Linens Provided
Living Room
Towels Provided
Washing Machine
SUITABILITY
non smoking only
pets not allowed
Leave a Review
[3]
3 days in Savannah
Reviewed on 2020-03-17 by Josee N M. from Gloucester, ON CA
Updated on 2020-03-17
Services from rental manager
Cleanliness
Location
Property condition
Nice property. Walking distance to all the historical sites
Thanks for leaving us such a wonderful review. We are thrilled that you loved your experience! We look forward to seeing you again here at Lucky Savannah. Please remember that all of our return guests receive a discount!
4 months in Calhoon Carriage
Reviewed on 2020-02-25 by from United States
Updated on 2020-02-25
Services from rental manager
Cleanliness
Location
Property condition
Wonderful experience in a cozy well located and quiet apartment.
Thank you for being a part of the Lucky family. We'd love to have you back anytime, and host your next stay. You can always keep up to date with special offers and events over on our Facebook page. We'd love to see you again!
Perfect house for our pre-wedding trip ❤️
Reviewed on 2019-09-26 by Marcus D. from Ormond Beach , FL United States
Updated on 2019-09-26
Services from rental manager
Cleanliness
Location
Property condition
Wonderful location, quiet area, perfect little house for my fianc and I. Everything was easy and we will be using Lucky Savannah again for our wedding next year! ❤️
Amazing!!
Reviewed on 2019-07-17 by William F. from Indialantic, FL United States
Updated on 2019-07-17
Services from rental manager
Cleanliness
Location
Property condition
We absolutely loved the Carriage House. We left saying that we will make every effort to stay there the next time we are in Savannah. Everything, and I really mean everything, was perfect....
Loved it!
Reviewed on 2019-05-01 by Emily H. from Denver, CO United States
Updated on 2019-05-01
Services from rental manager
Cleanliness
Location
Property condition
We loved it! The place is small but was just perfect for what we needed!
Centrally Located
Reviewed on 2019-03-07 by Trey T. from United States
Updated on 2019-03-07
Services from rental manager
Cleanliness
Location
Property condition
This newly renovated apartment was perfect for my wife and I. The central location made it great for walking to wherever we wanted to go.
31401
Savannah
,
GA
United States
32° 4' 12.4896" N, 81° 5' 33.792" W
Georgia US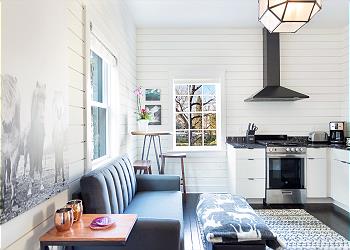 [5]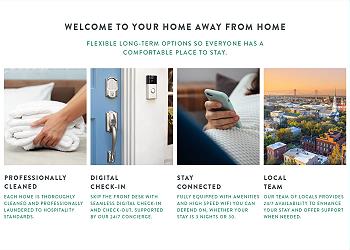 [6]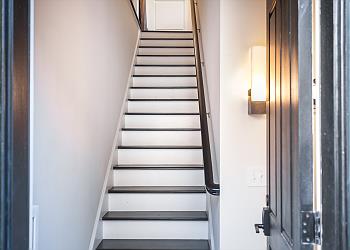 [7]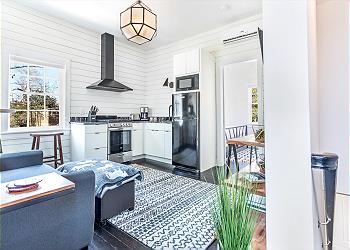 [8]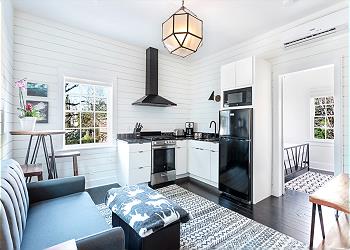 [9]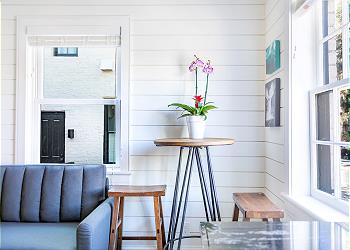 [10]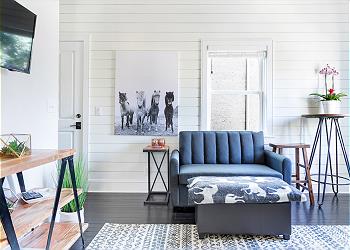 [11]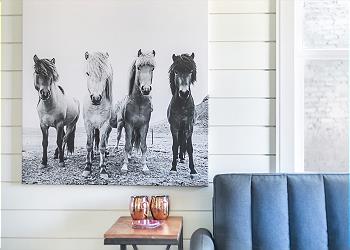 [12]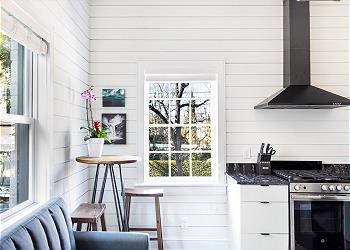 [13]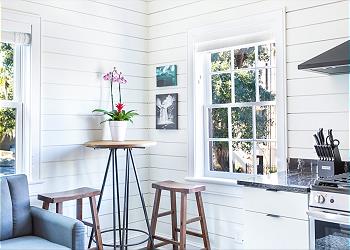 [14]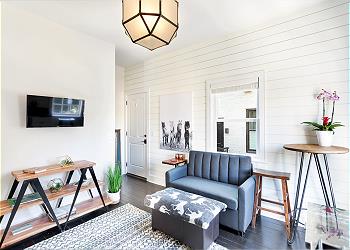 [15]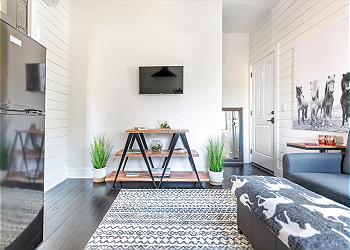 [16]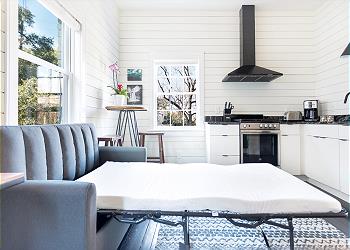 [17]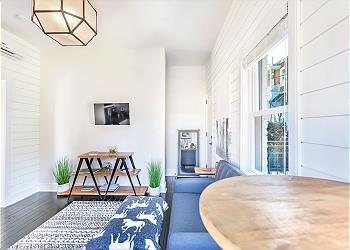 [18]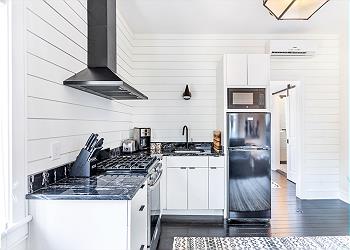 [19]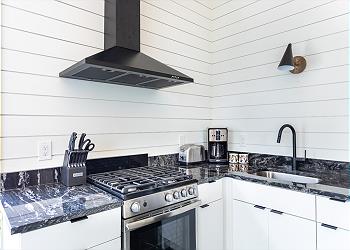 [20]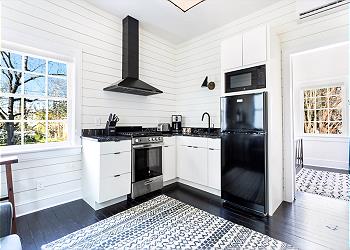 [21]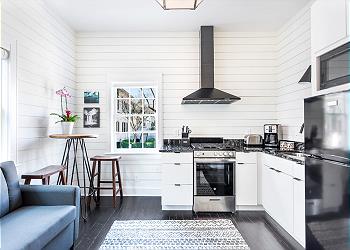 [22]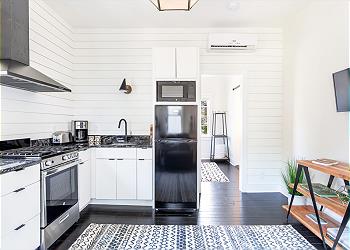 [23]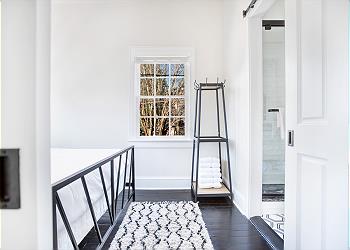 [24]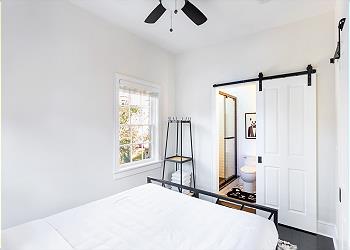 [25]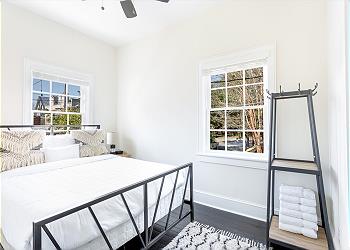 [26]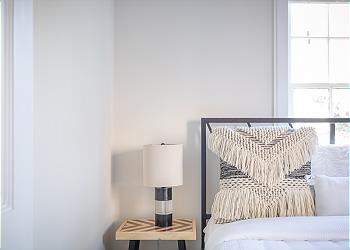 [27]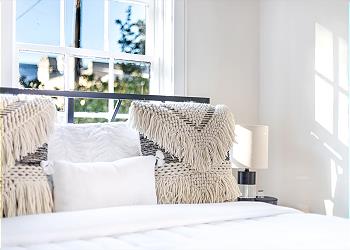 [28]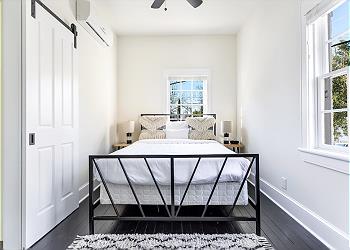 [29]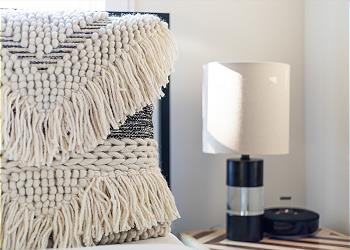 [30]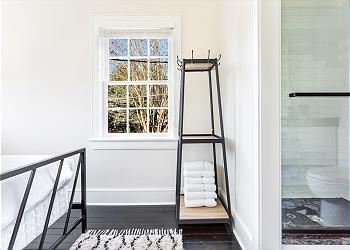 [31]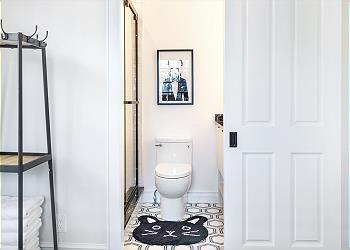 [32]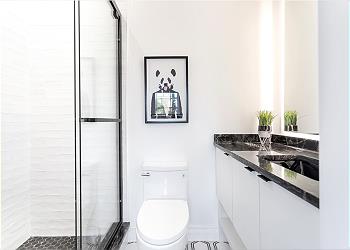 [33]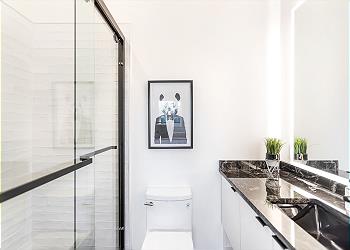 [34]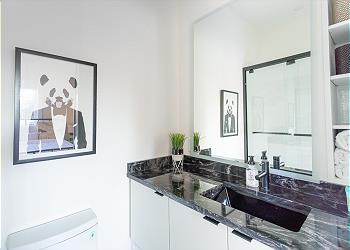 [35]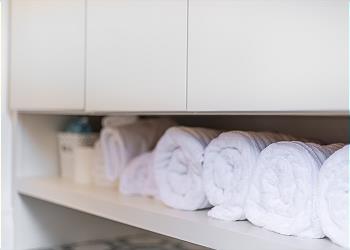 [36]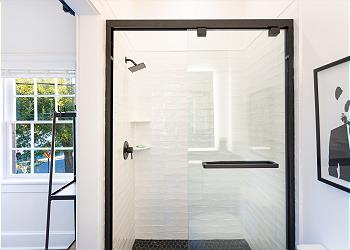 [37]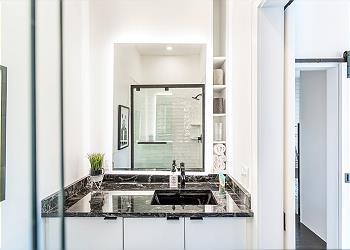 [38]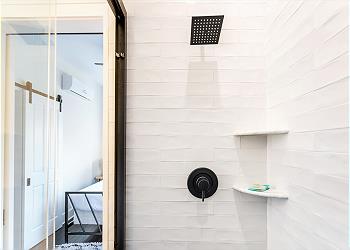 [39]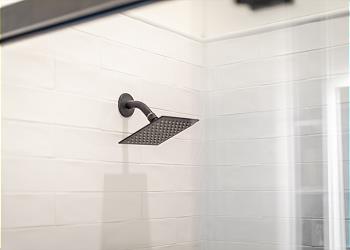 [40]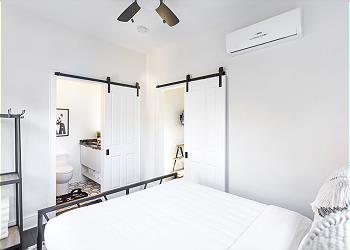 [41]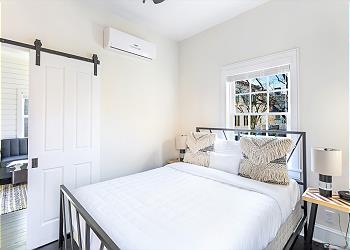 [42]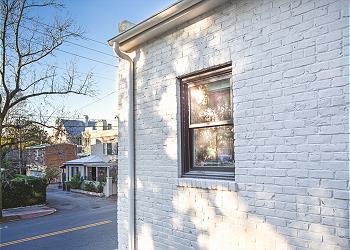 [43]
1 Bedroom
1 Bath
Relaxed Cancellation & Refund Guidelines: We understand the uncertainty surrounding COVID-19, and the concerns for reducing out of pocket expenses and maintaining flexibility with future plans. We have modified our policies in an effort to allow the greatest flexibility and least strain on your lodging decision. For all new bookings made through May 15th, 2020 for dates of arrival through Dec 31, 2020, we have reduced the initial deposit to 25% of the booking total with cancellation and refund all allowed up to 7 days ahead of arrival. (a 3% processing fee may still apply if we are unable to get credit card fees refunded). *Limitations apply for Airbnb reservations.
Enhanced Housekeeping re: COVID-19: The health and safety of our owners, guests and staff is of utmost importance to us. We are taking extra precautions and steps to ensure that all professional housekeeping and interior property sanitation needs are not only being met, but exceeded, to ensure a hygienic environment. Specific enhanced steps taken include more commercial antibacterial cleaning products, staff wearing facial protection and gloves when in the homes, more frequent deep cleans, and continuation of our professional hospitality grade linen laundering services.
Be in awe of this beautifully restored Carriage House as you walk up the short flight of stairs to the open and airy living area. This spacious apartment is located on the second floor and boasts with light, only steps away from Calhoun Square and one block from the city's largest green space, Forsyth Park.
Furnished with modern accents, inviting white shiplap from ceiling to floor, and sliding barn doors, this unit is ideal for the distinguished traveler. The living space offers a full-size sleeper sofa, a high-top table perfect for enjoying a morning cup of joe, and full size kitchen for all of your needs.
The bedroom features a Queen size bed, with en-suite bathroom, off of the main living space. The bathroom offers a spacious standing shower, and large vanity with plenty of storage.
Just a block away from the Fountain at Forsyth Park, this gorgeous carriage house is also a short walk from other Savannah attractions, such as: Mrs. Wilkes Dining Room, shopSCAD, and Alex Raskin Antiques. Head North towards the river for a romantic promenade through the squares. Be sure to stop at our favorite local spots along the way, including: Adam Turoni Chocolates, Collins Quarter, and The Paris Market.
What is parking like for this home?
Parking for this home is on-street and metered, which is enforced by the City of Savannah from Monday to Friday, 8am to 5pm. Guests are encouraged to either purchase a pre-paid parking pass from the Savannah Visitor Center, or park on a nearby non-metered street. Guests should be wary of the posted Sweep Zone signs.
Sleeping Configuration:
Bedroom: Queen Size Bed
Living room: 1 Twin Size Sleeper Sofa
SVR-01861
Dates
Price
07/13/20 - 07/15/20

$98

/nt

07/13/20 - 07/15/20

$98

/nt

07/16/20 - 07/19/20

$108

/nt

07/20/20 - 07/22/20

$98

/nt

07/20/20 - 07/22/20

$98

/nt

07/23/20 - 07/26/20

$108

/nt

07/27/20 - 07/29/20

$96

/nt

07/27/20 - 07/29/20

$96

/nt

07/30/20 - 08/02/20

$108

/nt

08/03/20 - 08/05/20

$94

/nt

08/03/20 - 08/05/20

$94

/nt

08/06/20 - 08/09/20

$108

/nt

08/10/20 - 08/12/20

$94

/nt

08/10/20 - 08/12/20

$94

/nt

08/13/20 - 08/16/20

$108

/nt

08/17/20 - 08/19/20

$96

/nt

08/17/20 - 08/19/20

$96

/nt

08/20/20 - 08/23/20

$108

/nt

08/24/20 - 08/26/20

$98

/nt

08/24/20 - 08/26/20

$98

/nt

08/27/20 - 08/30/20

$108

/nt

08/31/20 - 09/02/20

$96

/nt

08/31/20 - 09/02/20

$96

/nt

09/03/20 - 09/06/20

$164

/nt

09/07/20 - 09/09/20

$124

/nt

09/07/20 - 09/09/20

$124

/nt

09/10/20 - 09/13/20

$144

/nt

09/14/20 - 09/16/20

$96

/nt

09/14/20 - 09/16/20

$96

/nt

09/17/20 - 09/20/20

$144

/nt

09/21/20 - 09/23/20

$96

/nt

09/21/20 - 09/23/20

$96

/nt

09/24/20 - 09/27/20

$144

/nt

09/28/20 - 09/30/20

$96

/nt

09/28/20 - 09/30/20

$96

/nt

10/01/20 - 10/04/20

$144

/nt

10/05/20 - 10/07/20

$94

/nt

10/05/20 - 10/07/20

$94

/nt

10/08/20 - 10/11/20

$164

/nt

10/12/20 - 10/14/20

$94

/nt

10/12/20 - 10/14/20

$94

/nt

10/15/20 - 10/18/20

$164

/nt

10/19/20 - 10/21/20

$94

/nt

10/19/20 - 10/21/20

$94

/nt

10/22/20 - 10/25/20

$164

/nt

10/26/20 - 10/28/20

$94

/nt

10/26/20 - 10/28/20

$94

/nt

10/29/20 - 11/01/20

$164

/nt

11/02/20 - 11/04/20

$94

/nt

11/02/20 - 11/04/20

$94

/nt

11/05/20 - 11/08/20

$224

/nt

11/09/20 - 11/11/20

$94

/nt

11/09/20 - 11/11/20

$94

/nt

11/12/20 - 11/15/20

$164

/nt

11/16/20 - 11/18/20

$94

/nt

11/16/20 - 11/18/20

$94

/nt

11/19/20 - 11/22/20

$144

/nt

11/23/20 - 11/25/20

$104

/nt

11/23/20 - 11/25/20

$104

/nt

11/26/20 - 11/29/20

$144

/nt

11/30/20 - 12/02/20

$92

/nt

11/30/20 - 12/02/20

$92

/nt

12/03/20 - 12/06/20

$104

/nt

12/07/20 - 12/09/20

$85

/nt

12/07/20 - 12/09/20

$85

/nt

12/10/20 - 12/13/20

$106

/nt

12/14/20 - 12/16/20

$85

/nt

12/14/20 - 12/16/20

$85

/nt

12/17/20 - 12/20/20

$110

/nt

12/21/20 - 12/23/20

$108

/nt

12/21/20 - 12/23/20

$108

/nt

12/24/20 - 12/27/20

$134

/nt

12/28/20 - 12/30/20

$124

/nt

12/28/20 - 12/30/20

$124

/nt

12/31/20 - 01/03/21

$174

/nt

01/04/21 - 01/06/21

$94

/nt

01/04/21 - 01/06/21

$94

/nt

01/07/21 - 01/10/21

$106

/nt

01/11/21 - 01/13/21

$84

/nt

01/11/21 - 01/13/21

$84

/nt

01/14/21 - 01/17/21

$144

/nt

01/18/21 - 01/20/21

$84

/nt

01/18/21 - 01/20/21

$84

/nt

01/21/21 - 01/24/21

$98

/nt

01/25/21 - 01/27/21

$82

/nt

01/25/21 - 01/27/21

$82

/nt

01/28/21 - 01/31/21

$98

/nt

02/01/21 - 02/03/21

$84

/nt

02/01/21 - 02/03/21

$84

/nt

02/04/21 - 02/07/21

$112

/nt

02/08/21 - 02/10/21

$84

/nt

02/08/21 - 02/10/21

$84

/nt

02/11/21 - 02/14/21

$164

/nt

02/15/21 - 02/17/21

$104

/nt

02/15/21 - 02/17/21

$104

/nt

02/18/21 - 02/21/21

$124

/nt

02/22/21 - 02/24/21

$111

/nt

02/22/21 - 02/24/21

$111

/nt

02/25/21 - 02/28/21

$124

/nt

03/01/21 - 03/03/21

$104

/nt

03/01/21 - 03/03/21

$104

/nt

03/04/21 - 03/07/21

$164

/nt

03/08/21 - 03/10/21

$114

/nt

03/08/21 - 03/10/21

$114

/nt

03/11/21 - 03/14/21

$164

/nt

03/15/21 - 03/17/21

$364

/nt

03/15/21 - 03/17/21

$364

/nt

03/18/21 - 03/21/21

$384

/nt

03/22/21 - 03/24/21

$114

/nt

03/22/21 - 03/24/21

$114

/nt

03/25/21 - 03/28/21

$174

/nt

03/29/21 - 03/31/21

$110

/nt

03/29/21 - 03/31/21

$110

/nt

04/01/21 - 04/04/21

$162

/nt

04/05/21 - 04/07/21

$114

/nt

04/05/21 - 04/07/21

$114

/nt

04/08/21 - 04/11/21

$154

/nt

04/12/21 - 04/14/21

$114

/nt

04/12/21 - 04/14/21

$114

/nt

04/15/21 - 04/18/21

$164

/nt

04/19/21 - 04/21/21

$114

/nt

04/19/21 - 04/21/21

$114

/nt

04/22/21 - 04/25/21

$164

/nt

04/26/21 - 04/28/21

$98

/nt

04/26/21 - 04/28/21

$98

/nt

04/29/21 - 05/02/21

$164

/nt

05/03/21 - 05/05/21

$98

/nt

05/03/21 - 05/05/21

$98

/nt

05/06/21 - 05/09/21

$164

/nt

05/10/21 - 05/12/21

$98

/nt

05/10/21 - 05/12/21

$98

/nt

05/13/21 - 05/16/21

$164

/nt

05/17/21 - 05/19/21

$114

/nt

05/17/21 - 05/19/21

$114

/nt

05/20/21 - 05/23/21

$162

/nt

05/24/21 - 05/26/21

$124

/nt

05/24/21 - 05/26/21

$124

/nt