Available Specials
There are no specials currently available for booking. Please check back soon for special offers and
sign up for our email newsletter
[2]
to receive occasional emails with new specials.
AMENITY
combination tub/shower
king
sleep sofa /futon
toilet
Flexible Deposit/Refund Policies: Garden Apt. on Liberty, Walk Everywhere
Unit Code: 513LIBGA
GENERAL
Air Conditioning
Clothes Dryer
Hair Dryer
Heating
Internet
Iron & Board
Linens Provided
Living Room
Towels Provided
Washing Machine
SUITABILITY
non smoking only
pets not allowed
Leave a Review
[3]
Nice bright place
Reviewed on 2020-02-19 by from Delmont, PA United States
Updated on 2020-02-19
Services from rental manager
Cleanliness
Location
Property condition
It was a very brightly lit and nicely decorated apartment. Nice kitchen. Bathroom tub did not drain well ,but maintenance was called to fix it upon our departure . Some stains on sheets. Could use a cutting board.
Thank you for being a part of the Lucky family. We'd love to have you back anytime, and host your next stay. You can always keep up to date with special offers and events over on our Facebook page. We'd love to see you again!
St. Pat's Visit
Reviewed on 2019-03-19 by Mark H. from Brookhaven, GA United States
Updated on 2019-03-19
Services from rental manager
Cleanliness
Location
Property condition
great unit & great location.<br/>the walls are paper thin though and we had to deal with a non-stop party above us and had to call the police twice.
31401
Savannah
,
GA
United States
32° 4' 23.8188" N, 81° 5' 16.314" W
Georgia US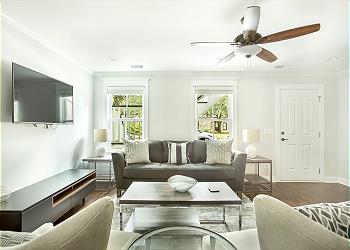 [5]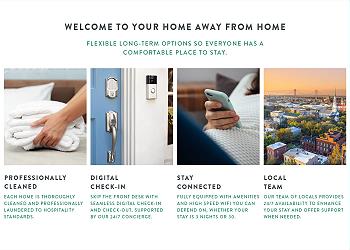 [6]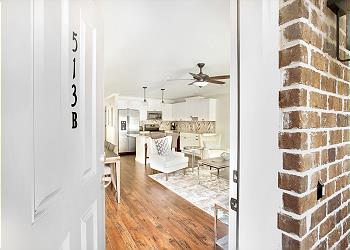 [7]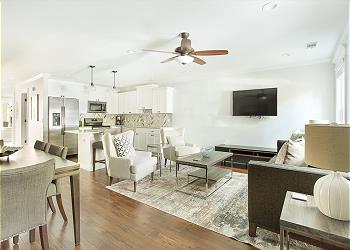 [8]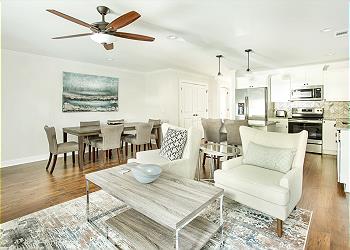 [9]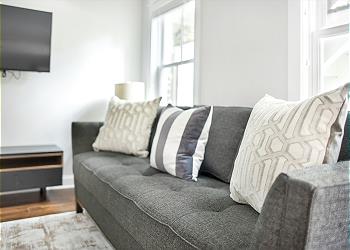 [10]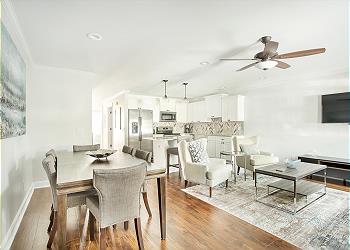 [11]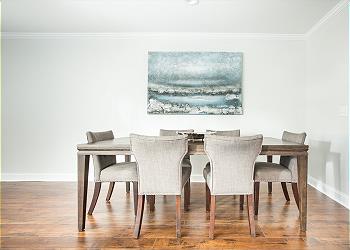 [12]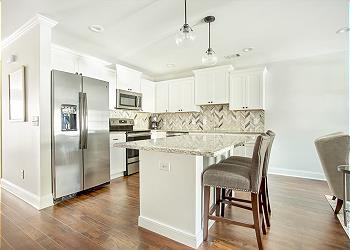 [13]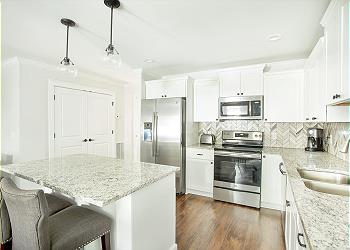 [14]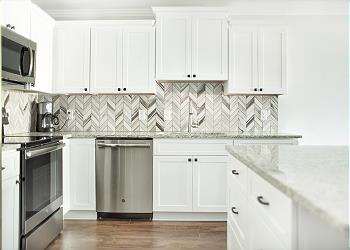 [15]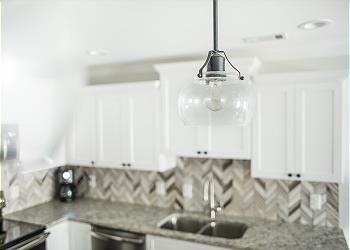 [16]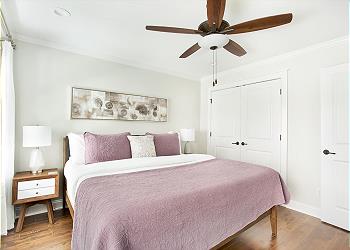 [17]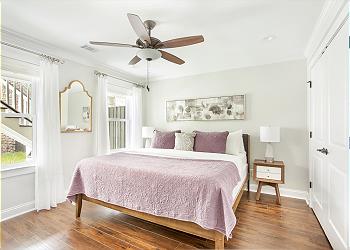 [18]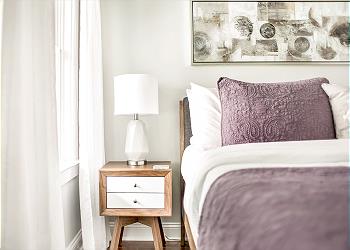 [19]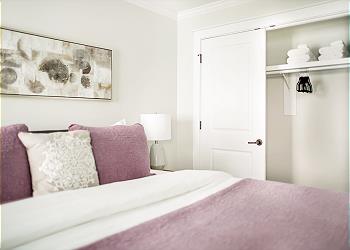 [20]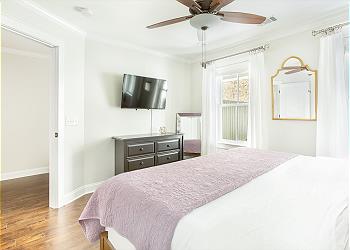 [21]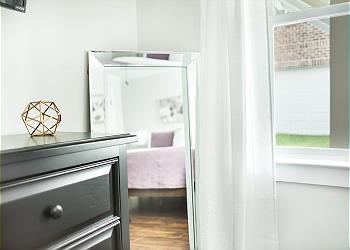 [22]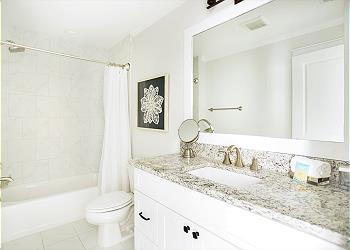 [23]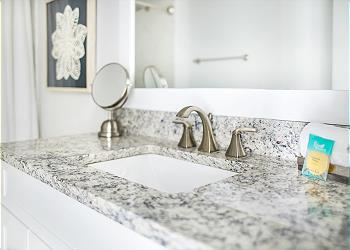 [24]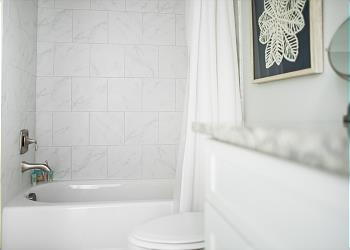 [25]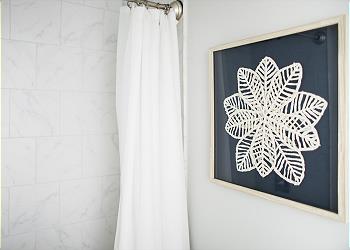 [26]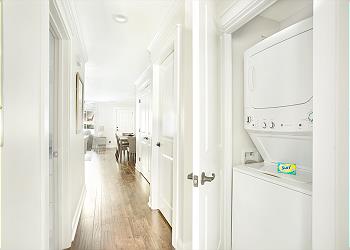 [27]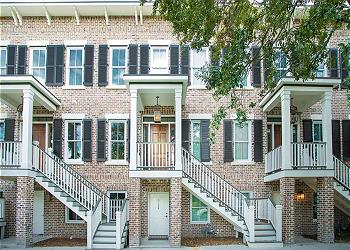 [28]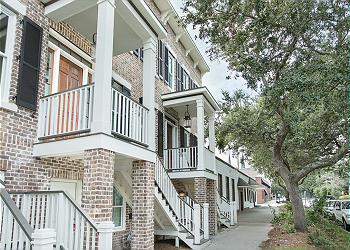 [29]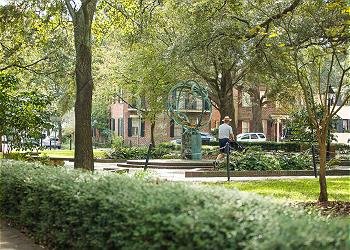 [30]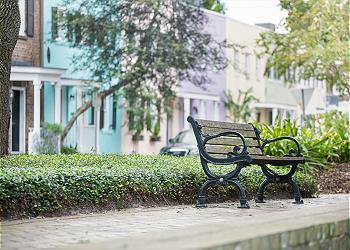 [31]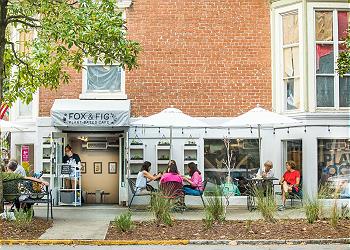 [32]
1 Bedroom
1 Bath
Relaxed Cancellation & Refund Guidelines: We understand the uncertainty surrounding COVID-19, and the concerns for reducing out of pocket expenses and maintaining flexibility with future plans. We have modified our policies in an effort to allow the greatest flexibility and least strain on your lodging decision. For all new bookings made through May 15th, 2020 for dates of arrival through Dec 31, 2020, we have reduced the initial deposit to 25% of the booking total with cancellation and refund all allowed up to 7 days ahead of arrival. (a 3% processing fee may still apply if we are unable to get credit card fees refunded). *Limitations apply for Airbnb reservations.
Enhanced Housekeeping re: COVID-19: The health and safety of our owners, guests and staff is of utmost importance to us. We are taking extra precautions and steps to ensure that all professional housekeeping and interior property sanitation needs are not only being met, but exceeded, to ensure a hygienic environment. Specific enhanced steps taken include more commercial antibacterial cleaning products, staff wearing facial protection and gloves when in the homes, more frequent deep cleans, and continuation of our professional hospitality grade linen laundering services.
Located on the ground floor, this one-bedroom apartment has every amenity you'd need on vacation. Up to four guests can find themselves comfortable, with a King size bed in the bedroom and a Queen sleeper sofa in the living room. Renovated with young families in mind, a washer/dryer can be found in the hall, with a tub/shower combo in the bathroom.
The kitchen can handle anything from takeout leftovers to a full-fledged meal, featuring stainless steel appliances and granite counter tops. A dishwasher makes cleanup a breeze.
Have a larger party? Guests can also rent the upper main home and adjacent carriage house to accommodate up to fourteen guests.
Set off on foot towards the city center. 513 Liberty is just a few blocks away from Colonial Park Cemetery, the Fountain at Forsyth Park, and several notable squares like Chippewa Square and Wright Square. The Downtown Design District is nearby with a variety of local shops, including Number Four Eleven, One Fish Two Fish, and shopSCAD. Walk North on Bull Street to cut through some of the city's most breathtaking green spaces, ending at the River front.
Nearby dining options abound, with Clary's Cafe a solid choice for breakfast and the famous Mrs. Wilkes Restaurant for the best Southern food around. For dinner, dress up for fine dining at The Olde Pink House, or choose casual fare at The Public Kitchen and Bar.
What is parking like for this home?
Parking for this home is on-street and metered, which is enforced by the City of Savannah from Monday to Saturday, 8am to 8pm. Guests are encouraged to purchase a pre-paid parking pass from the Savannah Visitor Center, or park on a nearby, non-metered street.
Sleeper Configurations:
Bedroom 1: King Size Bed
Living Room: Queen Sleeper Sofa
SVR-01450
Dates
Price
07/13/20 - 07/15/20

$110

/nt

07/13/20 - 07/15/20

$110

/nt

07/16/20 - 07/19/20

$114

/nt

07/16/20 - 07/19/20

$166

/nt

07/20/20 - 07/22/20

$110

/nt

07/20/20 - 07/22/20

$110

/nt

07/23/20 - 07/26/20

$114

/nt

07/27/20 - 07/29/20

$110

/nt

07/27/20 - 07/29/20

$110

/nt

07/30/20 - 08/02/20

$114

/nt

08/03/20 - 08/05/20

$100

/nt

08/03/20 - 08/05/20

$100

/nt

08/06/20 - 08/09/20

$114

/nt

08/10/20 - 08/12/20

$100

/nt

08/10/20 - 08/12/20

$100

/nt

08/13/20 - 08/16/20

$114

/nt

08/17/20 - 08/19/20

$110

/nt

08/17/20 - 08/19/20

$110

/nt

08/20/20 - 08/23/20

$114

/nt

08/24/20 - 08/26/20

$110

/nt

08/24/20 - 08/26/20

$110

/nt

08/27/20 - 08/30/20

$114

/nt

08/31/20 - 09/02/20

$110

/nt

08/31/20 - 09/02/20

$110

/nt

09/03/20 - 09/06/20

$184

/nt

09/07/20 - 09/09/20

$144

/nt

09/07/20 - 09/09/20

$144

/nt

09/10/20 - 09/13/20

$164

/nt

09/14/20 - 09/16/20

$104

/nt

09/14/20 - 09/16/20

$104

/nt

09/17/20 - 09/20/20

$164

/nt

09/21/20 - 09/23/20

$104

/nt

09/21/20 - 09/23/20

$104

/nt

09/24/20 - 09/27/20

$164

/nt

09/28/20 - 09/30/20

$104

/nt

09/28/20 - 09/30/20

$104

/nt

10/01/20 - 10/04/20

$164

/nt

10/05/20 - 10/07/20

$98

/nt

10/05/20 - 10/07/20

$98

/nt

10/08/20 - 10/11/20

$184

/nt

10/12/20 - 10/14/20

$98

/nt

10/12/20 - 10/14/20

$98

/nt

10/15/20 - 10/18/20

$184

/nt

10/19/20 - 10/21/20

$98

/nt

10/19/20 - 10/21/20

$98

/nt

10/22/20 - 10/25/20

$184

/nt

10/26/20 - 10/28/20

$98

/nt

10/26/20 - 10/28/20

$98

/nt

10/29/20 - 11/01/20

$184

/nt

11/02/20 - 11/04/20

$98

/nt

11/02/20 - 11/04/20

$98

/nt

11/05/20 - 11/08/20

$244

/nt

11/09/20 - 11/11/20

$98

/nt

11/09/20 - 11/11/20

$98

/nt

11/12/20 - 11/15/20

$184

/nt

11/16/20 - 11/18/20

$98

/nt

11/16/20 - 11/18/20

$98

/nt

11/19/20 - 11/22/20

$164

/nt

11/23/20 - 11/25/20

$114

/nt

11/23/20 - 11/25/20

$114

/nt

11/26/20 - 11/29/20

$164

/nt

11/30/20 - 12/02/20

$98

/nt

11/30/20 - 12/02/20

$98

/nt

12/03/20 - 12/06/20

$108

/nt

12/07/20 - 12/09/20

$98

/nt

12/07/20 - 12/09/20

$98

/nt

12/10/20 - 12/13/20

$112

/nt

12/14/20 - 12/16/20

$98

/nt

12/14/20 - 12/16/20

$98

/nt

12/17/20 - 12/20/20

$124

/nt

12/21/20 - 12/23/20

$124

/nt

12/21/20 - 12/23/20

$124

/nt

12/24/20 - 12/27/20

$144

/nt

12/28/20 - 12/30/20

$134

/nt

12/28/20 - 12/30/20

$134

/nt

12/31/20 - 01/03/21

$184

/nt

01/04/21 - 01/06/21

$98

/nt

01/04/21 - 01/06/21

$98

/nt

01/07/21 - 01/10/21

$110

/nt

01/11/21 - 01/13/21

$96

/nt

01/11/21 - 01/13/21

$96

/nt

01/14/21 - 01/17/21

$154

/nt

01/18/21 - 01/20/21

$96

/nt

01/18/21 - 01/20/21

$96

/nt

01/21/21 - 01/24/21

$110

/nt

01/25/21 - 01/27/21

$96

/nt

01/25/21 - 01/27/21

$96

/nt

01/28/21 - 01/31/21

$110

/nt

02/01/21 - 02/03/21

$96

/nt

02/01/21 - 02/03/21

$96

/nt

02/04/21 - 02/07/21

$124

/nt

02/08/21 - 02/10/21

$96

/nt

02/08/21 - 02/10/21

$96

/nt

02/11/21 - 02/14/21

$184

/nt

02/15/21 - 02/17/21

$119

/nt

02/15/21 - 02/17/21

$119

/nt

02/18/21 - 02/21/21

$144

/nt

02/22/21 - 02/24/21

$128

/nt

02/22/21 - 02/24/21

$128

/nt

02/25/21 - 02/28/21

$144

/nt

03/01/21 - 03/03/21

$114

/nt

03/01/21 - 03/03/21

$114

/nt

03/04/21 - 03/07/21

$184

/nt

03/08/21 - 03/10/21

$124

/nt

03/08/21 - 03/10/21

$124

/nt

03/11/21 - 03/14/21

$184

/nt

03/15/21 - 03/17/21

$384

/nt

03/15/21 - 03/17/21

$384

/nt

03/18/21 - 03/21/21

$404

/nt

03/22/21 - 03/24/21

$124

/nt

03/22/21 - 03/24/21

$124

/nt

03/25/21 - 03/28/21

$198

/nt

03/29/21 - 03/31/21

$118

/nt

03/29/21 - 03/31/21

$118

/nt

04/01/21 - 04/04/21

$178

/nt

04/05/21 - 04/07/21

$124

/nt

04/05/21 - 04/07/21

$124

/nt

04/08/21 - 04/11/21

$164

/nt

04/12/21 - 04/14/21

$124

/nt

04/12/21 - 04/14/21

$124

/nt

04/15/21 - 04/18/21

$184

/nt

04/19/21 - 04/21/21

$124

/nt

04/19/21 - 04/21/21

$124

/nt

04/22/21 - 04/25/21

$184

/nt

04/26/21 - 04/28/21

$104

/nt

04/26/21 - 04/28/21

$104

/nt

04/29/21 - 05/02/21

$184

/nt

05/03/21 - 05/05/21

$110

/nt

05/03/21 - 05/05/21

$110

/nt

05/06/21 - 05/09/21

$184

/nt

05/10/21 - 05/12/21

$110

/nt

05/10/21 - 05/12/21

$110

/nt

05/13/21 - 05/16/21

$184

/nt

05/17/21 - 05/19/21

$124

/nt

05/17/21 - 05/19/21

$124

/nt

05/20/21 - 05/23/21

$178

/nt

05/24/21 - 05/26/21

$144

/nt

05/24/21 - 05/26/21

$144

/nt